Course
overview
With the SHB30315 Certificate III in Nail Technology you will learn the very latest state-of-the art techniques from industry professionals, so you can offer your clients the high-quality, skillful services that will mark you as an in-demand Nail Technician. Taking a hands-on approach, the highly practical Certificate III will enable you to:
Perform high-quality professional manicure and pedicure treatments
Design and craft beautiful, fun and trendy nail art for discerning clients
Apply acrylic and gel nail enhancements to suit the individual needs of the client
Maintain strict infection control practices
Set-up and manage your own business.
Learn how to use social media to promote your business or nail designs
The kits will allow you to enhance your practical skills and include a manicure and pedicure kit (valued at $310)  a nail art kit (valued at $116) and a gel and acrylic kit with UV lamp (valued at $1,174).
Expand all and read more
Recognition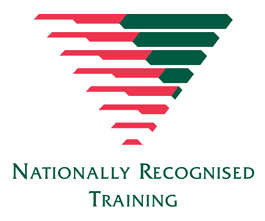 This is a nationally approved vocational course that is recognised throughout Australia
Entry
requirements
Education
You will need to have completed year 10, or equivalent. Equivalency can be demonstrated by one of the following:
A qualification at Certificate II level or higher OR
2 years of industry experience in a role that requires the use of written documentation and communication.
Minimum age
You will need to be at least 16 years old. If you are under 18 your enrolment form will need to be signed by a parent or guardian.
Find out more about the entry requirements for this course
Work
placement
The course contains a minimum of 80 hours of work placement
Assessment
Blog, Case Studies, Interviews, Journal, Knowledge tests, Logbook, Multiple Choice Questions, Portfolio of Evidence, Scenario-Based Question , Written Reports
Materials
Nail art kit, provided with Module 2 – A mixture of tools allowing you let your imagination run wild and create simple or complex designs.
Manicure and Pedicure kit, provided with Module 2 –The finest ingredients of Chamomile, Lavender, Peppermint, Aloe Vera and Menthol have all been used in the latest Manispa™ range. The combination of these essentials will help to deliver relaxation and conditioning not only to the skin but to all 5 senses. The ultimate Manispa experience begins with a soothing and conditioning soak, moving onto revitalising scrub then refreshing and relaxing mask and finally a relaxing massage with the hydrating lotion.
Gel and acrylic kit with UV lamp, provided with Module 5 – Cutting edge raw materials and packaging are sourced from major suppliers around the world and formulated to exacting production standards to bring you the Illume Fusion Monomer and Polymer range. This revolutionary new Acrylic system has created a sensation in Australia. The unique formulas and PPS™ technology of Illume enables the technician to produce the perfect nail enhancement every time and damage to the natural nail should now be a thing of the past. The Polymers in the Illume range have superior clarity and a variety of colours & styles to choose from, enabling the operator to custom design the service for each individual client. With non-yellowing properties, self-levelling formulas and ease of use, the Illume Fusion™ Acrylic System is certainly world class.
Industry Connections
This course includes course materials from Hawley International.
Hawley is celebrating over 75 years of manufacture and distribution in the nail and beauty industry at both professional and retail level. Hawley strive for a reputation of excellence built on a foundation of quality, innovative products at competitive prices and a high level of friendly, professional service.
Hawley International partners with Open Colleges as a main supplier of beauty kits for the following courses:
Certificate IV in Beauty Therapy
Diploma of Beauty Therapy
About
Open Colleges
Open Colleges puts you at the centre of everything. As an institution, it measures its success in the success of its students. With more than 100 years of experience in distance learning, Open Colleges has the expertise in delivering education and training to individuals seeking to launch, change or accelerate their careers.
Open Colleges Australia focuses on meeting the specific needs of adult learners by delivering highly flexible, accessible and affordable learning opportunities. Its unique learning model provides you with ultimate control – to study anywhere, anytime and at your own pace. Its online campus – OpenSpace – provides you with access to learning resources, expert trainers and assessors, collaboration with other learners and a comprehensive range of support services. Open Colleges is the perfect solution for time-poor students with busy schedules, as it makes getting your qualification possible from wherever you are.
Open Colleges is a Registered Training Organization (RTO 90796)