Course
Overview
The FNS40215 Certificate IV in Bookkeeping includes the requirements set out by The Tax Practitioner's Board for registering as a Business Activity Statements (BAS) agent, so it's ideal if you're planning to formalise your skills and take your career to the next level.
The course also offers you the chance to study a Certificate in MYOB as an optional elective, giving you valuable exposure to a computerised cloud accounting system.
The Tax Practitioners Board (TPB) recognises this qualification. Upon successful completion of your course, the TPB will recognise you as having met the educational requirements to register as a BAS (Business Activity Statement) agent. This course meets the TPB's current educational requirements for registered BAS agents, additional eligibility criteria may apply.
Expand all and read more
Job
outcomes
Accounting Clerk
Accounts Payable Clerk
Bookkeeper
Payroll Clerk
Want to see more job outcomes and how your future could change?
Recognition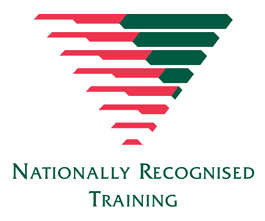 Study
method
Correspondence - Online
Blended
Classroom
Entry
requirements
Education
There are no formal education entry requirements for this course.
Minimum Age
You will need to be at least 18 years old.
Find out more about the entry requirements for this course
Course
features
Institute of Certified Bookkeepers (ICB) 24-month student membership, providing students with career development and networking opportunities.
12-month student membership with the Association for Accounting Technicians (AAT) and the Institute of Public Accountants (IPA)
MYOB AccountRight
Access to KeyPay
Professional
recognition
The Tax Practitioners Board (TPB) also recognises this course, which means that this course meets the TPB's educational requirements to become a registered Business Activity Statement (BAS) agent.
Assessment
Case Studies
Multiple Choice Questions
Oral questions
Projects
Short-Answer Questions
Written Reports
Subjects
Open Colleges may make changes to the course from time to time to reflect changes introduced to the relevant Training Package or other regulatory requirements.
Module 1
FNSACC301
Process financial transactions and extract interim reports
Check and verify supporting documentation
Prepare and process banking and petty cash documents
Prepare and process invoices for payment to creditors and for debtors
Prepare journals and batch monetary items
Post journals to ledger
Enter data into system
Prepare deposit facility and lodge flows
Extract a trial balance and interim reports
Module 2
FNSACC302
Administer subsidiary accounts and ledgers
Review accounts receivable process
Identify bad and doubtful debts
Review compliance with terms and conditions and plan recovery action
Prepare reports and file documentation
Distribute creditors invoices for authorisation
Remit payments to creditors
Prepare accounts paid report and reconcile balances outstandin
BSBFIA401
Prepare financial reports
Maintain asset register
Record general journal entries for balance day adjustments
Prepare final general ledger accounts
Prepare end of period financial reports
Module 3
FNSACC406
Set up and operate a computerised accounting system
Implement an integrated accounting system
Process transactions within the system
Maintain the system
Produce reports
Ensure system integrity
BSBSMB412
Introduce cloud computing into operations
Review computing needs in the business
Investigate cloud computing services to meet business needs
Develop a plan to introduce cloud computing
Support implementation of the plan
Module 4
FNSBKG405
Establish and maintain a payroll system
Establish payroll requirements
Record payroll data
Prepare and process payroll
Handle payroll enquiries
Maintain payroll
Module 5
FNSBKG404
Carry out business activity and instalment activity statement tasks
Identify individual compliance and other requirements
Recognise and apply GST implications and code transactions
Report on payroll activities
Report on other amounts withheld, Pay As You Go (PAYG) instalments and taxes
Complete and reconcile the Activity Statement
Lodge Activity Statement
Module 6
FNSINC401
Apply principles of professional practice to work in the financial services industry
Identify the scope, sectors and responsibilities of the industry
Identify and apply financial services industry guidelines, procedures and legislation
Identify sustainability issues for the financial services industry
Manage information
Participate in and facilitate work team activities
Plan work to be completed taking into consideration time, resources and other constraints
Develop and maintain personal competency
FNSBKG401
Develop and implement policies and procedures relevant to bookkeeping activities
Develop a professional working relationship with relevant parties
Carry out research to identify compliance requirements and support materials
Set up and maintain appropriate systems to meet compliance requirements
Module 7
BSBITU306
Design and produce business documents
Select and prepare resources
Design document
Produce document
Finalise document
Module 8
FNSACC402
Prepare operational budgets
Prepare budget
Set budget timeframe
Document budget
BSBITU402
Develop and use complex spreadsheets
Prepare to develop spreadsheet
Develop a linked spreadsheet solution
Automate and standardise spreadsheet operation
Use spreadsheets
Represent numerical data in graphic form
FNSACC503
Manage budgets and forecasts
Prepare budget
Forecast estimates
Document budget
Want more information about the subjects for this course?
About
Open Colleges
 At Open Colleges, we put you at the centre of everything that we do. We measure our success in the success of our students. With more than 100 years of experience in distance learning, we have the expertise in delivering education and training to individuals seeking to launch, change or accelerate their careers.
We focus on meeting the specific needs of adult learners by delivering highly flexible, accessible and affordable learning opportunities. Our unique learning model provides you with ultimate control – to study anywhere, anytime and at your own pace. Our online campus – OpenSpace – provides you with access to learning resources, expert trainers and assessors, collaboration with other learners and a comprehensive range of support services.
RTO number: 90796