Course
Overview
The Certificate IV in Programming delivers the knowledge individuals require to develop basic programming skills in the most commonly used programming languages. Participants who complete this qualification commonly find roles as assistant programmers within software development teams, or as support programmers to more senior programmers and systems analysts.
Expand all and read more
Job
outcomes
Assistant Applications Programmer
Assistant Programmer
Assistant Software Developer
Assistant Web Application Programmer
Assistant Web Developer
Want to see more job outcomes and how your future could change?
Recognition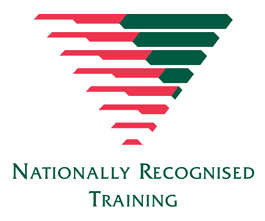 Course
features
Upskilled Information Technology courses include detailed learning materials, assessments, online trainer support, and certification upon successful completion.
IT students also have access to Pluralsight's online training library, a comprehensive online video training library delivered by those in the industry. The content is accessible 24/7 so you can study and further your skills whenever it suits you.
Recognition
of prior learning
Participants often come with experience in one or more ICT competencies, vocationally acquired from a range of sources (both formal and otherwise). Upskilled acknowledges the validity of such experience and encourages candidates to apply for Recognition of Prior Learning where applicable. Upskilled's RPL Calculator is a guide to initial RPL standing, although participants are sometimes entitled to further RPL as enrolment progresses.
Subjects
Course Units:
ICTPRG406- Apply introductory object-oriented language skills
ICTPRG419- Analyse software requirements
ICTICT418- Contribute to copyright, ethics and privacy in an ICT environment
ICTPRG404- Test applications
ICTPRG402- Apply query language
ICTPRG403- Develop data-driven applications
ICTPRG414- Apply introductory programming skills in another language
ICTPRG410- Build a user interface
ICTPRG415- Apply skills in object-oriented design
ICTPRG405- Automate processes
ICTPRG409- Develop mobile applications
ICTDBS403- Create basic databases
ICTICT420- Develop client user interface
ICTPRG527- Apply intermediate object-oriented language skills
ICTPRG418- Apply intermediate programming skills in another language
ICTPRG413- Use a library or pre-existing components
ICTICT408- Create technical documentation
ICTPRG427- Use XML effectively
*Upskilled may make changes to the course from time to time to reflect changes introduced to the relevant Training Package or other regulatory requirements.
Want more information about the subjects for this course?
About
Upskilled
Upskilled is a leading Registered Training Organisation (RTO) that innovates the effective and efficient delivery of vocational qualifications and short courses to working professionals, job seekers and school leavers. As one of the largest RTOs in Australia, they partner with businesses and career-minded individuals to secure superior measurable outcomes. (RTO code: #40374).