Government funding is only available to Australian citizens and permanent residents in the state of Victoria. International students living in Australia cannot apply for this course.
Course
Overview
This qualification reflects the role of individuals employed as beauty therapists to provide a broad range of beauty therapy treatments and services including facial treatments, body massage and treatments, hair removal, lash and brow treatments, nail and make-up services. This includes consultation with clients to provide beauty advice, recommend beauty treatments and services, and sell retail skin-care and cosmetic products.
These individuals work relatively autonomously and are accountable for personal outputs. Their work involves the self-directed application of knowledge and skills with substantial depth in some areas where judgement is required in planning and selecting appropriate equipment, services and techniques. Work is typically conducted in beauty salons and spas.
Expand all and read more
Job
Outcomes
Potential career outcomes could include:
Salon Beauty Therapist
Salon Manager/Owner
Beauty consultant
Freeland therapist
Want to see more job outcomes and how your future could change?
Study
Method
In-class

In class delivery - predominately face to face course content conducted at a specific location

Blended

Blended delivery - both online course content and partial face to face requirements

Online

Online delivery - online course content with the exception of assessments and work placement

Virtual

Virtual Delivery - Live and interactive classroom-style learning conducted completely online
Locations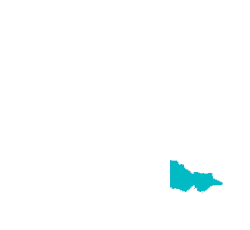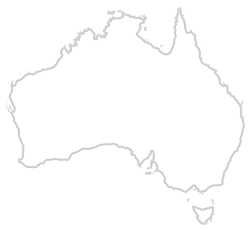 Delivery
SHB50115 Diploma of Beauty Therapy is delivered as face to face delivery in a combination of classroom and salon environment.
Locations
Dandenong
 St Albans
We also run classes at other hired locations in different suburbs. Please contact the enrolment coordinator to discuss your preferred location.
Training Arrangements
Class sessions are planned to ensure that you have a mixture of practical and theoretical components and those classes cater for a wide variety of learning styles. Additionally, workplace practices and environments will be regularly simulated and used to conduct skills-based assessments in accordance with unit requirements.
Homework tasks may include research, readings from related textbooks and continuing to work on assessment tasks.
Students are provided with learning resources for each unit to support their learning.
Entry
Requirements
Prospective students are must be at least 18 years of age
Angel Institute will conduct a Pre-Training Review to assist prospective students in determining course suitability
Required to complete the Language Literacy and Numeracy (LLN) assessment, administered by and to the satisfaction of Angel Institute
Access to computer at home and basic computer literacy
Find out more about the entry requirements for this course
Recognition
Of Prior Learning
Recognition of Prior Learning (RPL) is a process where skills and knowledge that you have gained through work and life experience and other unrecognised training can be formally recognised.
Angel Institute of Education has a process that has been structured to minimise the time and cost to applicants and provides a supportive approach to students wishing to take up this option.
You should ideally apply for RPL at the time of enrolment but you may also apply up to 2 weeks into your course.
During the entry process and interview stage Angel Institute of Education will discuss with you the process and options for RPL. Suitability is often determined by how much experience you have in a certain area, your work history and previous training.
If RPL is determined as a possibility for you, you will be provided with a kit that will guide you in working through each unit to determine relevant skills and experience and identify whether you would be able to provide the required evidence. A trainer/assessor will be available to assist you throughout this process.
Assessment
Assessment will be conducted individually. You will be provided with a Student Assessment Booklet for each unit of competency/cluster/topic which includes:
A full description of all assessment tasks for the unit of competency
Assessment instructions for each unit of competency
Assessment resources for each unit of competency
Details about when the assessment will occur
Details about assessment submission
There are a variety of assessment methods used for this qualification including:
Written questions
Observations
Portfolios
Research
You will be required to complete assessments in class and there may be a need for some work to be done as homework, however, this is not expected to exceed 4 hours per week.
You will be advised by your trainer and assessor about the assessment requirements for each unit at the commencement of delivery for that unit. Submission of assessment tasks will be in-person to the trainer/assessor.
Materials
Students will be expected to bring in their own models/clients to perform beauty services on.
These services will form part of the assessments. Failure to bring in models/clients may impact and lengthen the duration of the course.
Models will be charged for the services offered.
Additional
Information
All students will complete a language literacy and numeracy assessment upon enrolment to determine their learning support needs. All students will be provided with a range of learning support options and resources to help them achieve competency.
Where additional support needs have been identified an Individual Support Plan will be developed which may include:
Mentoring from trainers
Additional classes, tutorials and workshops
Online support and exercises for some courses
Computer and technology support
Referral to external support services
Reasonable adjustment to assessments
Provision of additional support services will be provided where necessary to enable students to participate in the same way as any other person regardless of whether support services have been required.
Course Credit
Angel Institute of Education can grant you credit towards your course for units of competency that you have already completed with another RTO or authorised issuing organisation.
We can also grant you Credit for subjects or units you have completed where equivalence can be established between the unit in your course and the subject or unit you have completed.
There is no charge to apply for Credit.
Selection Process
You will be required to complete a language, literacy and numeracy (LLN) assessment prior to finalising your enrolment to ensure that the course is suitable for you and that Angel Institute of Education is able to meet your individual needs. The assessment includes a test and an interview to complete the verbal component of the test.
If you do not achieve the required level in your LLN assessment Angel Institute will (where possible) provide student support measures.
Where this is not possible your enrolment application will not be accepted in this instance and you will be referred to appropriate external services or courses. You may reapply in the future once you have undertaken further language, literacy and numeracy skills training.
Subjects
Course Units
SHBBBOS002
Provide body massages
SHBBBOS003
Provide body treatments
SHBBFAS001
Provide lash and brow services
SHBBFAS002
Provide facial treatments and skin care recommendations
SHBBFAS003
Provide specialised facial treatments
SHBBHRS001
Provide waxing services
SHBBMUP002
Design and apply make-up
SHBBNLS001
Provide manicure and pedicare services
SHBBRES001
Research and apply beauty industry information
SHBXCCS001
Conduct salon financial transactions
And More!
Want more information about the subjects for this course?
About
Angel Institute of Education
Angel Institute of Education has been in operation since 2008. We are a nationally accredited training provider with our qualifications being recognized by leading industry associations worldwide.
We offer a wide range of nationally recognised qualifications in hairdressing, childcare, individual support and English as an Additional Language. Our primary aim is to provide quality educational services to guide the students towards the path of success.
Our training programs are aligned with skills first program objectives in enabling students to obtain the required skills to make them job-ready, assist individuals to undertake further education and enabling access to training for disadvantaged learners. All our training programs are aligned to provide training services in the best interests of students.
Students are taught to be creative in their learning and innovative in their practices so they stand out amongst the rest. Our classes are small, and our course delivery is structured and tailored to meet student needs. Our standards are set high so our students graduate with the best possible skills and experience to help them employment and longevity in their desired industry.
We aim to provide personal attention to every student, maintain a realistic student to teacher ratio and interview prospective students to ensure that we have a healthy mix of dedicated students who are serious about wanting to learn and excel at their new craft.
Angel Institute of Education is a trading name of CJAE Pty Ltd which is a Registered Training Organisation (RTO 22115).