Course
overview
Whether you're aspiring for a promotion, wanting to make a career transition, skilling yourself to enter the workforce or a budding entrepreneur with plans to take over the World, the Diploma of Business will help you achieve your goals.
Delivered in Virtual Reality (VR), Redmako Learning's Diploma of Business (BSB50215) provides a unique way to study. VR pairs the convenience of online study, with the support and community of face to face classroom training. This is truly a cutting-edge way to learn!
If you've ever enrolled in an online course, you'll appreciate that one of the greatest challenges is the self-motivation and accountability towards logging-on to study. It can also be very lonely with no-one to collaborate with or talk to. Conversely, if you've recognized this struggle and sought out classroom training opportunities so that you've got the accountability to show up to your scheduled classes, you know this option 'aint all roses either! Commuting to classes can be painful: bad traffic, bad weather and a waste of time with a 1-hour class potentially taking 3 hours out of your day to commute to and from!
Expand all and read more
Job
outcomes
Management Officer
Executive Officer
Self-employment
Want to see more job outcomes and how your future could change?
What
you'll learn
People
Marketing
Operations
Finance
You will gain sound knowledge in all of these areas. And you'll be in an excellent position to take your career to the next level in a short period of time. You will develop skills in managing meetings, finance and people, leading projects and understanding marketing and human resources. Don't forget, you'll do all of this, whilst learning in Virtual Reality. Thus, it won't just be the subject matter stimulating your growth, but how you study. Virtual Reality will become more and more prevalent in real World business and your experience with such a medium will be a formidable advantage to you. For entrepreneurs and business owners, the course provides the skills and knowledge you need to run a successful, thriving business, without the trial and error.
Recognition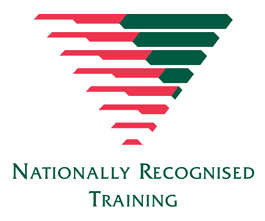 This is a nationally approved vocational course that is recognised throughout Australia
Study
method
Online

Online delivery - online course content with the exception of assessments and work placement

Blended

Blended delivery - both online course content and partial face to face requirements

In-class

In class delivery - predominately face to face course content conducted at a specific location
Duration
study load
6-12 Months
Approximately 24 hours per week
Entry
requirements
Must be aged 15 years or above
Students studying in Australia must be an Australian or NZ Citizen or permanent resident
Overseas students are welcome, however you must be living overseas and want to study an Australian qualification in Virtual Reality from home i.e. not in Australia
Find out more about the entry requirements for this course
Course
features
Convenient
Take your classes from anywhere in the world. All you need is your VR headset and an internet connection
Flexible
There are multiple weekly class schedules to choose from
Fast
The Diploma of Business can be completed in just 6 – 12 months
Easy on the pocket
Students can go for weekly, fortnightly and monthly repayments to suit your situation
Easy to finance
Rather than having to come up with the total cost upfront, you can get finance from Study Loans
Who's it for?
Young Professionals wanting to get promoted fast into managerial positions
Experienced workers who are still working at entry-level or junior positions, but harbouring career progression aspirations
Aspiring/future entrepreneurs desiring to start their own businesses
Existing business owners aspiring to scale and grow their business
Parents planning to return to the workforce after taking care of their family
Delivery
Studying in Virtual Reality is different. You can stay at home in your pyjamas or be at the office in between meetings – all that you need to do is pop on your VR headset at the scheduled time of your class. You'll then be teleported into your Diploma of Business class, where your Trainer will be waiting for you and the balance of your classmates will join too.
Your Trainer chooses the virtual classroom you'll meet in for each class, hence maybe you'll meet in a lecture theatre or perhaps in a boardroom or even in outer space! You'll have a lot of control about how you can interact in the class too, you can choose who you want to sit next to, ask questions of your trainer, whisper to your classmate sitting next to you, take audio notes or screenshots of content and much more. But learning in a virtual classroom, isn't just like a normal classroom – it's better! In our Diploma of Business, the Trainer won't just talk about the content – they'll show you via teleporting you across the World to varying locations OR using the holoprojector within your class to display large 3D holograms in the middle of the classroom to help bring concepts to life.
Subjects
Core Units
BSBADM502
Manage meetings
BSBHRM506
Manage recruitment, selection and induction processes
BSBPMG522
Undertake project work
BSBMKG523
Design and develop an integrated marketing communication plan
BSBMKG510
Plan e-marketing solutions
BSBWOR502
Lead and manage team effectiveness
BSBFIM501
Manage budgets and financial plans
Want more information about the subjects for this course?
About
Redmako Learning
At Redmako we believe in innovation and inspiration. We are a Registered Training Organisation (RTO 40700) who aspires to growth and change.  Our commitment to innovation has led us to develop a Virtual Classroom and pioneer Virtual Reality learning across Australia. The wish to innovate and inspire doesn't just stop with Virtual Reality learning, this is merely an example of our dedication to innovate and continue to enrich the landscape of learning.
We are continually extending the breadth of our courses across varying locations and delivery methods to offer the best possible experience to the customer – be that the Individual Learner, School or Job Active provider. We have gathered a group of passionate and experienced professionals to shape the student experience headlined by our engaging Trainers who have an absolute passion for their subject matter. This is complemented by our Student Support Services which ensure every Student has a dedicated Student Support Counsellor who is available for consultation, progress monitoring and who regularly connects to offer support and encouragement.
Our Mission
We attract passionate industry professionals, to curate and deliver an engaging and interactive student experience.  Inspired by you, centred on you and tailored to you.
Our Story
Since our beginning back in 2010, we've had a thirst to better the student experience. From day one we railed against the tsunami of learning providers issuing usernames & passwords forsake of all else and instead delivered high touch point vocational face to face training.  Now we still offer these same face to face training options but have also innovated to provide this face to face experience in Virtual Reality. Redmako Learning began with the vision of delivering up-to-date, dynamic and innovative, Nationally recognised training, tailored by professionals for professionals. At our core was the desire to care for our students and support them in entering a new career or expanding upon an existing career via completing their study with us.
While Redmako Learning has since expanded to care for a variety of different stakeholders in varying industries, it upholds standards befitting the obligation bestowed on it to influence students lives for the better and recognises this is best achieved via passionate trainers infecting learners with their enthusiasm!
RED MAKO LEARNING PTY LTD  is a Registered Training Organization (RTO 40700)