Course
Overview
Studying to become a counsellor is an interesting and fulfilling way of giving back to a community or working environment. Counselling skills can also be useful for those who work in roles where they have lots of contact with diverse individuals, and need the skills to deal with them in a caring and helpful way.
This course can be your first step towards a career in this sector or can formalise skills you are relying on for a current role. The CHC51712 Diploma of Counselling is a fully comprehensive course which is taught in a practical, entry-level method of delivery. A Structured Workplace Learning component is also included, giving you real experience to learn about the industry and to build up your contact base.
This course will teach you how to develop, facilitate and monitor all aspects of case management and build an effective working relationship with your client. You'll also learn how to apply specialist interpersonal and counselling interview skills.
Delivered by Open Colleges in partnership with industry leader Integrated Care & Management Training (ICMT), this course is perfect for caring individuals who want to make a meaningful difference in their clients' lives.
This course is offered by Open Colleges on behalf of Integrated Care and Management Training.
Expand all and read more
Job
outcomes
Community Organisations
Counsellor
Government Support Services
Telephone Counsellor
Want to see more job outcomes and how your future could change?
Recognition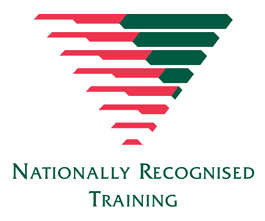 Entry
requirements
Education
There are no formal education entry requirements for this course.
Minimum Age
You will need to be at least 18 years old
Find out more about the entry requirements for this course
Work
placement
The course contains 200 hours of work placement
You will also need to secure your own Work Placement, however Open Colleges can provide advice and direction through our Work Placement Support Team.
There are a number of statutory checks required by workplaces, such as a Criminal Record Check. These may vary by state. In addition, individual workplaces may impose additional requirements on students undertaking work placement. You will be responsible for the costs of any such checks or requirements. Please see the Workplace Assessment Guide for details on the individual statutory requirements for your state or territory.
Your work placement will need to be completed in Australia, and you will be responsible for the costs of any travel, accommodation, statutory checks or other requirements related to your work placement.
Assessment
Case Studies
Interviews
Logbook
Portfolio
Projects
Research Projects
Short-Answer Questions
Written Reports
Materials
Basic Personal Counselling: a training manual for counsellors (7edn.) Pearson 2011. Provided in Study Period 1.
Subjects
Open Colleges may make changes to the course from time to time to reflect changes introduced to the relevant Training Package or other regulatory requirements.
Module 1: The Counselling Framework
CHCCSL501A
Work within a structured counselling framework
Use a structured approach to counselling
Establish the nature of the helping relationship
Confirm the appropriateness of the helping relationship
Module 2: Risks in Counselling
CHCCSL502A
Apply specialist interpersonal and counselling interview skills
Communicate effectively in counselling practice
Use specialist communication skills in counselling interviews
HLTHIR403C
Work effectively with culturally diverse clients and co-workers
Reflect cultural awareness in work practice
Accept cultural diversity  as a basis for effective work place and professional relationships
Communicate effectively with culturally diverse persons
Resolve cross-cultural misunderstandings
Module 3: The beginnings of counselling in practice
CHCCSL512A
Determine suitability of client for counselling services
Obtain information about client's developmental and mental health status
Clarify client suitability for service to be provided
Check for and respond appropriately to risk
CHCCSL503B
Facilitate the counselling relationship
Enable clients to identify concerns
Enable clients to work through concerns
Acknowledge and work with changes in client's life as appropriate
Monitor the counselling process
Review and compare individual perceptions and client's perceptions of the process
Bring the counselling process to an end
Want more information about the subjects for this course?
About
Open Colleges
At Open Colleges, we put you at the centre of everything that we do. We measure our success in the success of our students. With more than 100 years of experience in distance learning, we have the expertise in delivering education and training to individuals seeking to launch, change or accelerate their careers.
We focus on meeting the specific needs of adult learners by delivering highly flexible, accessible and affordable learning opportunities. Our unique learning model provides you with ultimate control – to study anywhere, anytime and at your own pace. Our online campus – OpenSpace – provides you with access to learning resources, expert trainers and assessors, collaboration with other learners and a comprehensive range of support services.
RTO number: 90796