Course
Overview
The Diploma of Financial Planning (FNS50615) provides the skills and knowledge required to become a successful professional in the Financial Planning industry. In 2015, average salaries for a job in Financial Services ranged between $75,884 AUD and $94,422 AUD on SEEK. Employment for Financial Planners has been growing for the last 7 years and is expected to continue.
Compared with other professions, it has the second lowest rate of unemployment (Source: Job Outlook), illustrating and demonstrating the employability of Financial Advisers and Managers.
Being a Financial Adviser is very rewarding. Financial Planners often tell us the best thing about their jobs is the opportunity to help their clients invest, grow and protect their wealth through key life events as a 'trusted adviser'.
Expand all and read more
Job
outcomes
Client Service Officer
Paraplanner
Senior Paraplanner
Junior Financial Planner
Financial Planner
Senior Financial Planner
Practice Development Manager
Practice Principal
Want to see more job outcomes and how your future could change?
What
you'll learn
In this nationally recognised Diploma, you will learn a range of skills to assist you in a variety of situations. Some key skills include:
Determining client requirements and expectations
Identifying client objectives
Establishing client relationships
Providing advice in Financial Planning
Developing financial strategies and solutions
Presenting financial strategies and solutions
Developing and preparing Financial Plans for your clients
Complying with Financial Planning ethical and operational guideline
Recognition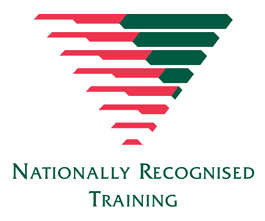 Entry
requirements
There are no prerequisites for enrolling in the Diploma of Financial Planning, however it is recommended that entrants have a strong grasp of literacy and numeracy, and undertake the first course of the Diploma (DFP 1) prior to commencing any of the subsequent courses (DFP 2-4).
Find out more about the entry requirements for this course
Subjects
Core Units
BSBITU402
Develop and use complex spreadsheets
FNSASICZ503
Provide advice in financial planning
FNSFPL501
Comply with financial planning practice ethical and operational guidelines and regulations
FNSFPL502
Conduct financial planning analysis and research
FNSFPL503
Develop and prepare financial plan
FNSFPL504
Implement financial plan
FNSFPL505
Review financial plans and provide ongoing service
FNSFPL506
Determine client financial requirements and expectations
FNSINC401
Apply principles of professional practice to work in the financial services industry
Elective Units
FNSFPL507
Provide financial planning advice
FNSFPL508
Conduct complex financial planning research
FNSIAD501
Provide appropriate services, advice and products to clients
FNSINC501
Conduct product research to support recommendations
FNSCUS505
Determine client requirements and expectations
FNSASICU503
Provide advice in superannuation
FNSASICX503
Provide advice in life insurance
FNSASICT503
Provide advice in Managed Investments
FNSASICW503
Provide advice in Securities
FNSFMK502
Analyse financial market products for client
FNSFMK503
Advise clients on financial risk
FNSCUS506
Record and implement client instructions
Want more information about the subjects for this course?
About
Mentor Education
This course is provided by RG146 Training Australia Pty Ltd, trading as Mentor Education. RG146 Training Australia Pty Ltd is a Registered Training Organisation (RTO code: 21683).