Course
Overview
When you are planning on a management career, an understanding of the leadership process will form the foundation to build your management skills. You need to be able to effectively manage others to perform at their best while focusing on the growth of a business.
This course can turn your management experience into a formal qualification, or it can up-skill you to get further ahead in your career.
The BSB51915 Diploma of Leadership and Management is a nationally recognised qualification, as delivered through the Australian Qualifications Framework (AQF). Our trainers are industry professionals who are there to impart their expert knowledge to you, whether you're just starting out, or currently working as an existing manager of a medium or large business.
This course will train you to develop a project plan, manage budgets and seek opportunities for further business improvement. You will gain knowledge on how to liaise with stakeholders and ensure team effectiveness. This diploma also addresses the multiple challenges faced by managers in today's rapidly changing business environment and provides solutions and strategies to work under various business conditions.
If you are currently employed or engaged in other commitments, that is no barrier to study. This course is fully flexible with no assessment due dates or classes to attend. Structure your learning around your current commitments and take the next step in your business management career.
Expand all and read more
Job
outcomes
Department Manager
Manager
Operations Manager
Team Leader
Want to see more job outcomes and how your future could change?
Recognition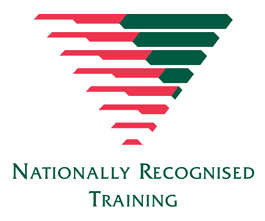 Entry
requirements
Education
You will need to have completed:
Year 11 and a minimum of one year of vocational experience, OR
A nationally recognised qualification at the Certificate III level or higher, OR
At least six (or more) months of relevant vocational experience in a team leader or supervisor role.
Team leader or supervisor roles include roles whereby learners have assumed responsibility for providing leadership, guidance and support to others as well as having some responsibility for organising and monitoring the output of their team.
Minimum Age
You will need to be at least 18 years old.
Find out more about the entry requirements for this course
Assessment
Case Studies
Portfolio of Evidenc
Projects
Short-Answer Questions
Written Reports
Subjects
Once you are enrolled in this course, you will receive access to the first Study Period, which contains the first set of units for the course. When you have successfully completed those units, you'll be given access to the next Study Period.
Module 1
BSBWHS501
Ensure a safe workplace
Establish and maintain an WHS system
Establish and maintain participative arrangements for the management of WHS
Establish and maintain procedures for identifying hazards and assessing and controlling risks
Establish and maintain a quality WHS management system
Module 2
BSBPMG522
Undertake project work
Define project
Develop project plan
Administer and monitor project
Finalise project
Review project
Module 3
BSBFIM501
Manage budgets and financial plans
Plan financial management approaches
Implement financial management approaches
Make informed decisions
Review and evaluate financial management processes
Module 4
BSBCUS501
Manage quality customer service
Implement plans to meet internal and external customer requirements
Ensure delivery of quality products and services
Deliver products and services to customer specifications
Monitor, adjust and review customer service policy and procedures
Make decisions to overcome problems
Module 5
BSBMGT516
Facilitate continuous improvement
Lead continuous improvement systems and processes
Develop strategies to ensure that team members are actively encouraged to participate in decision-making processes
Establish systems to ensure that the organisation's continuous improvement processes
Monitor and adjust performance strategies
Manage opportunities for further improvement
Module 6
BSBHRM405
Support the recruitment, selection and induction of staff
Plan for recruitment
Plan for selection
Support selection process
Induct successful candidate
Module 7
BSBWOR502
Lead and manage team effectiveness
Establish team performance plan
Develop and facilitate team cohesion
Facilitate teamwork
Liaise with stakeholders
Module 8
BSBMGT502
Manage people performance
Allocate work
Assess performance
Provide feedback
Manage follow-up
Module 9
BSBLDR501
Develop and use emotional intelligence
Identify the impact of own emotions on others in the workplace
Recognise and appreciate the emotional strengths and weaknesses of others
Promote the development of emotional intelligence in others
Utilise emotional intelligence to maximise team outcomes
Module 10
BSBMGT517
Manage operational plan
Develop operational plan
Plan and manage resource acquisition
Monitor and review operational performance
Module 11
BSBLDR502
Lead and manage effective workplace relationships
Manage ideas and information
Establish systems to develop trust and confidence
Manage the development and maintenance of networks and relationships
Manage difficulties to achieve positive outcomes
Module 12
BSBLED501
Develop a workplace learning environment
Create learning opportunities
Facilitate and promote learning
Monitor and improve learning effectiveness
Want more information about the subjects for this course?
About
Open Colleges
 At Open Colleges, we put you at the centre of everything that we do. We measure our success in the success of our students. With more than 100 years of experience in distance learning, we have the expertise in delivering education and training to individuals seeking to launch, change or accelerate their careers.
We focus on meeting the specific needs of adult learners by delivering highly flexible, accessible and affordable learning opportunities. Our unique learning model provides you with ultimate control – to study anywhere, anytime and at your own pace. Our online campus – OpenSpace – provides you with access to learning resources, expert trainers and assessors, collaboration with other learners and a comprehensive range of support services.
RTO number: 90796