This course is fee for service, and does not have any government funding available
Course
Overview
The Clean Health™ and NASM™ Master Coach Program (MCP) is the leading personal training and coaching qualification in Australia today. With 5 courses in total, the program includes 2 nationally recognized qualifications, 2 globally recognised qualifications and 1 industry-leading certifications across both training and nutrition.
The MCP program formally gives you formal accreditation as a personal trainer in Australia, the United States, Canada and the United Kingdom. This is a huge advantage should you wish to work internationally in the years ahead. Collectively, this program has a primary emphasis on program design and coaching, combined with nutrition to give you the advanced knowledge needed to become an expert of program design and coaching.
The program includes:
Qualifications:
SIS30315 Certificate III in Fitness (Gym Instructor)
SIS40215 Certificate IV in Fitness (Personal Trainer)
Certificates
NASMs Certified Personal Trainer (CPT)
NASM's Certified Nutrition Coach (CNC)
Program Design Mastery (PDM)
Expand all and read more
Job
Outcomes
Potential career outcomes could include:
Personal Trainer
Strength Coach
Nutrition Coach
Personal Training/Gym Manager
Group Fitness Instructor
Gym Owner
And more!
Want to see more job outcomes and how your future could change?
What
You'll Learn
Certificate III in Fitness – Gym Instructor (SIS30315)
You will learn how to properly assess and screen clients so that you can design effective, results-based programs in a group exercise setting
You will understand anatomy and physiology of the human body and how to prescribe exercises based on client limiting factors
You will be able to audit, identify and optimise workplace conditions effectively in sport, fitness and recreation environments
Certificate IV in Fitness – Personal Trainer (SIS40215)
Understand exercise principles and how to utilise them to create short- and long-term programs for general population clients
Understand how to properly coach and cue key exercise movements required to facilitate personal training services
Understand how to set up your personal training business or relevant career path as a fitness professional
NASM's Certified Personal Trainer (CPT)
You will learn all about the human body, anatomy, nervous system, skeletal system, endocrine system, digestive and cardiovascular systems to give you an expert level of knowledge on how we function f rom the inside, so that you can better coach and design programs for your clients
You will learn advanced, yet simple assessment processes that you can implement with clients to reduce the risk of injury but also help strengthen weak body parts and posture, so that you can coach your clients to success f rom day one
You will learn all about the OPT™ Model, stabilization endurance, strength endurance, muscular development/hypertrophy, maximal strength and finally power, so that you are able to design evidence-based programs for all client goals that get results
NASM's Certified Nutrition Coach (CNC)
Key Learning Outcomes:1. You will learn the latest information in the area of nutritional science, what is trending, the latest diets along with a detailed analysis on macro and micronutrients
You will learn about the psychology of weight control and how you can implement behavioural change strategies to improve client compliance and overall results
You will learn how to structure nutrition plans to optimise fat loss and bust through client plateaus to ensure you are able to not only get results with your coaching clients but maintain them ongoing
Program Design Mastery (PDM)
You will learn how to properly assess and categorize clients into profile groups, that will allow you to pinpoint client nutrition, supplementation and training protocols to get results quickly, effectively and safely!
You will learn how to effectively structure advanced fat loss, hypertrophy and athletic performance programs and periodise them over short-term and long-term periods to achieve world leading results with f rom weekend warriors right through to elite athletes!
You will learn how to assess clients accurately through vertical jump testing, on-field testing and a complete battery of performance tests. You can use these to maximise athletic performance and limit injury risk factors
Recognition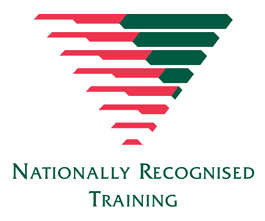 This is a nationally approved vocational course that is recognised throughout Australia
Study
Method
Blended

Blended delivery - both online course content and partial face to face requirements

Online

Online delivery - online course content with the exception of assessments and work placement

In-class

In class delivery - predominately face to face course content conducted at a specific location

Virtual

Virtual Delivery - Live and interactive classroom-style learning conducted completely online
Duration
Study Load
Overall, there are approximately 350 hours of course content to go through, so average student times from our surveys and student feedback are as follows:
5 hours per week = 12-14 months approximately
10 hours per week = 6-8 months approximately
15 hours per week = 4-6 months approximately
20 hours per week = 3-4 months approximately
40 hours per week = 2-3 months approximately
Please note these above times are just guides. You have 24 months to complete this program, taking no more than 12 months for the SIS30315 Certificate III in Fitness (Gym Instructor) before allowing another 12 months for the SIS40215 Certificate IV
in Fitness (Personal Trainer).
Delivery
The MPT Program can be done at your own pace, from anywhere and at any time. Our online learning system has been researching extensively to focus on an amazing experience, and it's delivered via a combination of interactive videos, presentation slides, and online textbooks
This cutting edge, dynamic and multi-faceted approach ensures you are not left bored with only one mode of learning delivery, which is crucial when studying online. From the day you sign up, you will be assigned your very own Clean Health Master Coach assessor, who will be available to you throughout your program to help guide and develop you into an industry-leading personal trainer
*There are practical assessments that are required for this course. Your assessor will help coach you on the requirements you need. This makes up your 'practical' and blended hours, which are required by Australian standards to become an accredited and qualified personal trainer
Course
Features
If you enrol, you'll not only become a qualified PT and learn everything there is to know about effective coaching. You will become a leader in your field.
Master Nutrition, Strength, Performance, and more
Study online
Course access for 24 months
24/7 student support
Recognition
Of Prior Learning
Yes, we do provide RPL in some cases, however, that is a case-by-case basis. We would require your full academic transcript and course dates to assess your ability to gain RPL within the MPT Program
Subjects
Units
SISSFIT006
Conduct Fitness Appraisals
SISSFIT005
Provide Healthy Eating Information
SISXCCS001
Provide Quality Service
SISFFIT018
Promote Functional Movement Capacity
SISSFIT026
Support Healthy Eating Through the Eat for Health Program
SISFFIT023
Instruct Group Personal Training Programs
SISFFIT021
Instruct Personal Training Programs
SISFFIT020
Instruct Exercise Programs for Body Composition Goals
CPT1
Modern State of Health and Fitness
CPT2
The Personal Training Profession
Want more information about the subjects for this course?
About
Clean Health Fitness Institute
Stand on the Shoulders of Giants. Learn with Clean Health.
Since 2008, Clean Health™ has been regarded as Australia's top fitness industry educator and personal training organization.
We have certified over 30,000 personal trainers and fitness professionals in over 35 countries, across our live events and since 2019 via our cutting-edge online e-learning platform. In 2012, we opened our first high-end training studio and opened two more in 20-2015-2016. During this period, we developed a global reputation for results and excellence. As part of our personal training business, we facilitated over 250,000 personal training sessions.
Today, Clean Health are pioneers in digital education in the health and fitness industry globally. True to our legacy, our course content is designed by the trainers for the trainers.
Clean Health IP Holdings PTY LTD is a Registered Training Organisation (RTO#40538)