Q: What is online learning?
A:
Online learning is a form of distance learning and education that takes place over the internet. It is often referred to as "e-learning," and can be done from the comfort of your own home. Learning takes place in a virtual environment, and there is no need for face-to-face classes.
Online learning is expanding and growing in popularity among vocational education and higher education courses. Learning online means students are able to learn at their own pace, in their own time. It allows learners to get the most out of their course at their own convenience and study using methods that work best for them.
When you study online, you receive the same qualification and quality of education as a learner studying face-to-face. The only difference is where the course is delivered — either in a physical or virtual classroom. All you need is a computer, an internet connection, and a place to study.
---
How does online learning work?
Education institutions carry out their online learning using a learning management system, also known as an LMS. This LMS can take shape in two different ways:
---
Synchronous learning:

Learners are online at the same time and all participate in a live class.

Asynchronous learning:

Learners do not have to be online at the same time to attend class. Instead, learners can learn at their own time and convenience, following what best suits them. Learners participating in this kind of learning will often engage in tasks and coursework using email and discussion threads.
Online learning courses are delivered through an online learning platform, which learners are able to log into. From here, learners can access lectures, modules, study materials and information. This is also where learners will submit their assignments.
Different course providers may use different learning platforms, but all platforms will provide everything necessary to complete the course.
Is online learning right for me?
There are many benefits to studying online. You can study from the comfort of your home and have access to the course 24/7, meaning your course can fit around your busy schedule.
Online learning can feel more relaxed than studying in a classroom. It also saves you the time and money it would otherwise cost to travel to and from classes.
However, online learning may not be for everyone. If self-discipline, time management and organisation are not your strong points, you may struggle to keep up with your online course. These skills are crucial for online learning because you will be managing your learning independently, and will need to maintain a schedule. 
Studying online is best suited to those who have good communication skills, can discipline themselves and stick to a self-made schedule. If you can do that, online learning will be a breeze.
---
Should I study online or in a classroom, or both?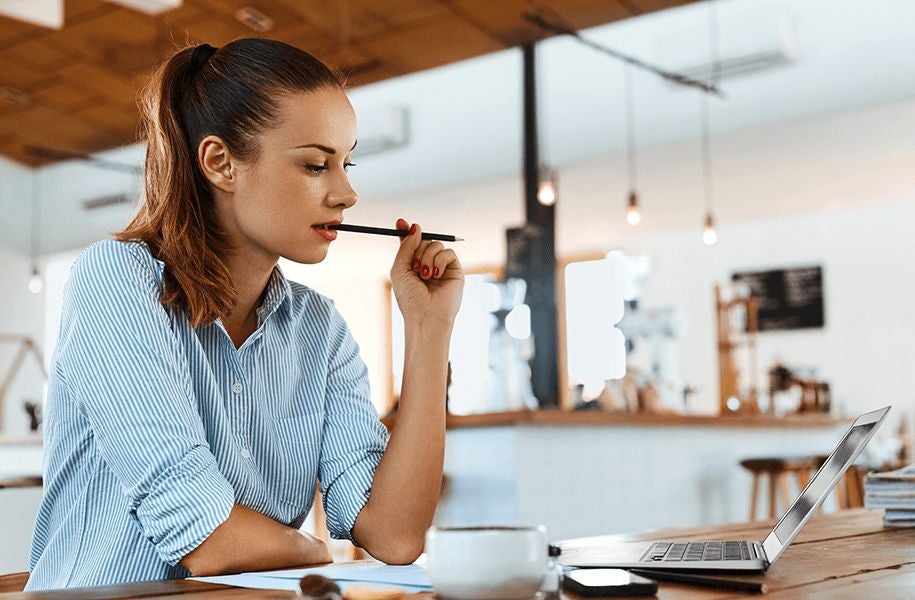 ---
Find answers to your burning questions about everything, from vocational education, to payment options, and everything in between.