Published 8 Apr 2023
What is TAFE (Technical and Further Education) and How Can It Benefit You?
---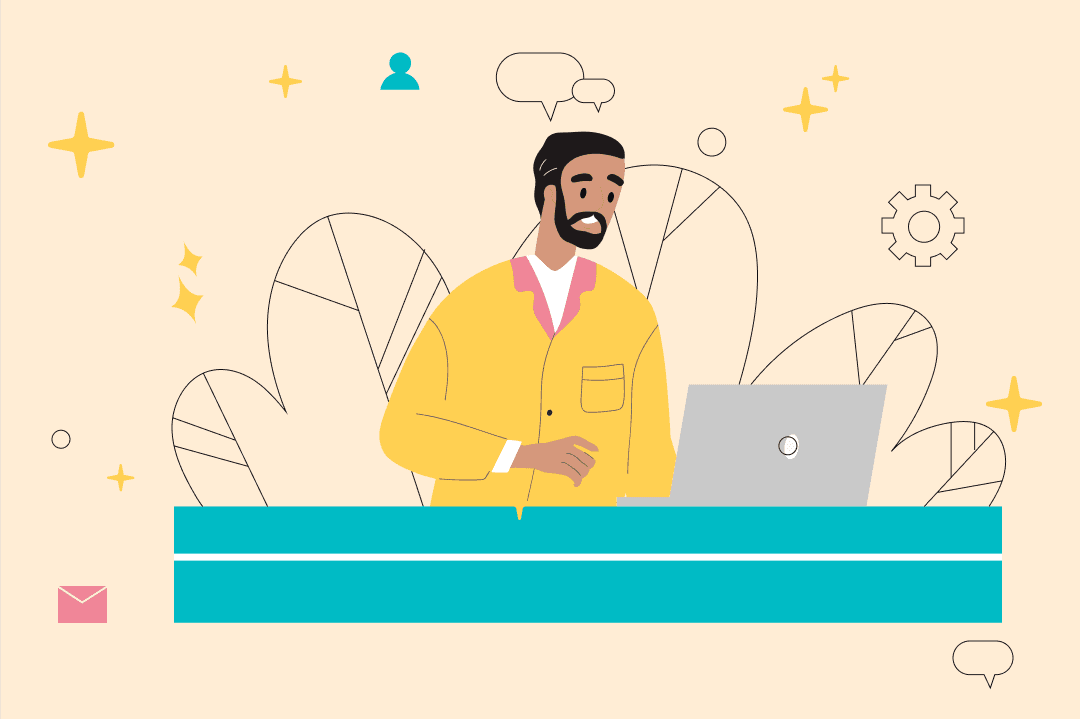 TAFE stands for Technical and Further Education.
TAFE is a government-run system in Australia that provides education after high school in vocational areas like beauty, design, childcare, accounting, business, recruitment, IT, and many more. 
While university teaches a broad range of theories, TAFE focuses on specific skills for a particular workplace. For example, a Certificate IV in Aged Care teaches all the skills needed to work in aged care – either at a client's home or an aged care facility.
TAFE is usually taught at TAFE Institutes around Australia, although an increasing number of courses are available online. There are also blended learning options, combining both online and face-to-face learning.
What is VET and how is it different to TAFE?
VET stands for vocational education and training. TAFE is just one part of VET, which covers all vocational training in Australia. While TAFEs are run by the government, there are also similar institutions run by private businesses. These are known as colleges, training providers or course providers.
There's not that much difference between TAFEs and private providers. Both offer courses online and on-campus, and they're both quality-controlled by the government's Australian Skills Quality Authority (ASQA).
In 2020, 3.9 million students enrolled in VET courses with an Australian training provider. Of those, 1.2 million students were taking government funded courses.
Recently, the government has begun to offer funding to private providers as well as TAFEs. That means that no matter whether you go for a private or a TAFE provider, you may be eligible to study a government-subsidised course. You can check if you're eligible by asking your course provider, or by checking your state government's website.
What are the benefits of TAFE?
Studying at TAFE is a rewarding experience that has many benefits. TAFE has a practical approach to learning, so you will be getting hands-on experience and practice. Some of the benefits of studying at TAFE include:
Industry insights and relationships

Learning practical skills

Course diversity

Flexible learning options

Work placement

Lower entry requirements

Pathway to university

Shorter course lengths

Free TAFE or government subsidised course options
Study levels at TAFE
There are plenty of qualifications to choose from in Australia, depending on the duration and job outcomes you're after. Some courses offer a basic overview of a subject, while others are more specialised and can sometimes require work placement. These are the most common qualification types in Australia:
---
An estimated
students enrolled in government-funded VET courses
After Graduation
of apprentices and trainees who completed their vocational training were employed afterwards
The average salary
for TAFE graduates

How many people study at TAFE?
Each state has different laws, structures and statistics for their vocational education and training. Most states have a priority list of courses in areas where Australia currently needs skilled workers. These priority lists attract a bigger subsidy, meaning you'll pay less for your education.
The following picture shows the percentage of students in government-funded courses in TAFE (black) and non-TAFE providers (white/grey) by state.
---
Browse TAFE courses by state
---
How to choose a TAFE course provider
To make sure you're getting the best quality training, you need to choose the right course provider. Some have been in trouble in the past for fast-tracking education, offering low-quality courses, or enticing future students with free products like iPads.
To make sure you're choosing a quality provider, watch out for the following warning signs:
---
Extremely Short Course Duration

Most Certificates and Diplomas run for 6-24 months, so anything shorter probably won't be able to give you the level of training you need. The exception is Short Courses, which usually only run a few weeks or months.

Low Training Quality

It's hard to know this before signing up with a provider, but if you can find any reviews or testimonials beforehand, it will help with your decision. A quick Google search will usually alert you to any red flags.

Offering an Incentive

The government has cracked down on this now, but if a course provider tries to get students to sign up by offering free iPads, meals, laptops, etc., they should be avoided.

'Free' Courses

Some providers have been known to tell a student their course is free when it's not. While you can defer your training costs by taking out a VET FEE-HELP loan, you'll still have to pay back the money eventually. If you've provided your tax file number to a provider, it means you'll be paying for the course. There are some legitimate sites that offer free courses, but they're usually just short introductory ones. Certificates and Diplomas almost always need to be paid for, unless they fall under the Free TAFE Scheme.
---
Want to stay in the loop?
Keep up to date with all things Free TAFE by signing up to our free newsletter:
---
---
TAFE is a great way to participate in further study and it has many benefits. WIth the vast range of courses and levels of study available, you're bound to find a course that works for you.
Keen to see what's out there?
---
Discover Available Courses