Published 21 Jul 2020
The 7 Best Side Hustles for 2020
---
Keen to join the millions of people running a side hustle? Here are the 7 best ideas for starting your side job, picked out of 100 – and reviewed by real Australians who tried them.
---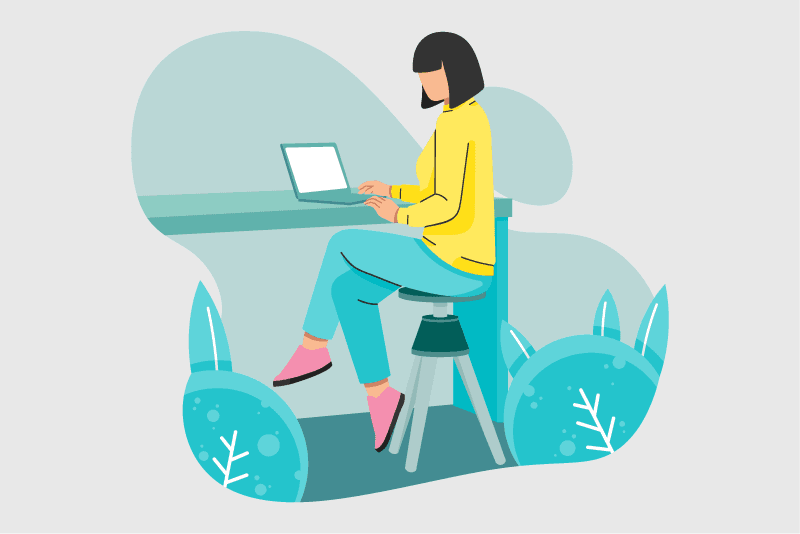 Key Points
The 7 best side hustles for 2020 are:
Side hustles require you to invest some combination of time, assets, or skills.
You'll need to put money away for tax, and get your head around small business basics.
Many side-hustles can be conducted entirely online, which makes them lockdown friendly – meaning you can start them during a pandemic.
Side Hustles on the Rise
Who wouldn't like to make some extra cash on the side? The costs of living continue to inflate while Australian wages stagnate, with wage growth at near-record lows. Many millennials are feeling the squeeze, with financial goals like owning property drifting farther out of reach. Gen Z is proving even more entrepreneurial: 72% of US high school students want to start a business.
And to add extra pressure, COVID-19 has upended plans and career trajectories for a lot of people. Job security is now a worry for most. For those who are lucky enough to keep their jobs at this time, we're considering diversifying our income streams, so we can be more resilient in the face of economic changes.
67% of Aussies are working on a side project
The Tomorrow Fund is a grant to fund Australian side hustles with a positive community impact.
---
Just imagine having an extra bank account that continually grows, or being able to drive your car effectively for free, or paying off a student loan quickly, without having to trim more off your living expenses. Imagine having the freedom to reduce your hours at your full-time job to make time for something you're passionate about, and enjoy doing. Imagine being able to turn your passion project into your main job, and be your own boss.
That's the magic of a side hustle – they not only inject extra cash into your bank account, but they can also be a great way to transition into running your own business full-time, develop new skillsets, and make new connections that may help you in your career.
The 7 Best Side Hustle Ideas
These side gigs are our pick of the bunch because they're achievable for most people without a big financial outlay, make use of skills or assets you already have, and have the potential to generate a decent return on your investment.
For each business idea, I spoke with someone who has successfully used it to generate income. Some have even turned their side gig into their primary earner. I also discuss my own experiences with freelancing and renting out my car.
This should give you an insight into what it's really like, and whether it will suit you.
Freelancing is the side hustle of choice for a lot of people, since it's relatively straightforward to start selling your skill or talent on the side. It can also be very flexible, often done completely online, earn decent money, build your resume and even provide a stepping stone to turning a passion into your full-time gig.
---
---
Beckie's Experience with Freelance Writing
Beckie Lee runs a content writing side job, Jazzy Words, specialising in travel writing. Before the pandemic hit, she scaled back the hours at her marketing job, and was planning to make copywriting and content writing her main source of income. That plan has been delayed somewhat, but when the economic conditions make it possible, she will pursue that goal again. She says it's a perfect side hustle for mums who need flexibility.
Beckie started freelance writing as a hobby while she was pregnant, back in 2011. She's always been passionate about writing and did well in that area in school, so it was a natural fit to pursue writing on the side.
In her busy periods, she was working 10-15 hours per week on writing. Working with many sole traders and small businesses, she has the opportunity to help people feel confident with their website copy and blogging. The best part, she says, is having pride in her work, and receiving glowing feedback from clients. 
---
Hania's Experience Going Full-time Freelance
Hania Syed landed in a full-time content writing job after graduating from uni with a creative writing degree. "After starting another job, I was suddenly made redundant," she says, "and decided I was going to go my own way by freelancing!"
"There's so much to love! The ability to choose what I work on, to set my own rates, and the flexibility are major pluses."
Now, she's working on her freelance writing business as a main gig. She now spends around 20-30 hours a week on writing, with a little extra on business admin. She's optimistic about her future prospects. "I've now exceeded my previous full-time income, with the eventual goal being to reach six figures."
Best For
Mums
Creatives
People who want to be their own boss
People who want to make some extra money in their spare time
People with a passion they want to turn into a full-time job
People with discipline and resilience
Time, Assets, or Skills?
Upfront investments are minimal. You'll be trading your time and talent, instead. You may want to set up a basic, functional website on something like Wix or Squarespace. If you want something that's tailored more toward odd jobs, try Airtasker.
Gig Economy Platforms
Check out these marketplaces see what kind of services people are offering.
Skills You Can Use
There are a broad range of skills that you can freelance with. Some popular choices:
Earning Potential
As a freelancer, your earning potential is directly tied to the hours you put in, although your hourly or daily rate increases with experience and a stellar reputation. Typically, a freelancer with a full time job may work 10-15 hours a week, with a rate anywhere between $25-$250 and upwards. If writing is your interest, Beckie suggests checking out Recommended rates for Australian Copywriters. 
Can You Scale It Up?
If you're willing to put in the work and promote yourself, you can become a full-time freelancer and quit your main job. Then, once you get enough work rolling in – think a couple of years down the track – you can start hiring other freelancers, managing the job for them and charging a management fee, essentially becoming a studio or agency. This will boost your earnings considerably.
Some Lessons (and Warnings) From My Own Experience Freelancing
Freelancing entails a learning curve, especially if you're at the beginning of your working career. I started freelancing straight out of TAFE at age 21. I'd studied photography – I had no interest in the business at the time, and no idea what I was in for. I would have benefitted from a crash course in business skills and client management, as well as building out a network of contacts, before I jumped in the deep end.
Relevant Courses
Though her writing skills are self-taught, Beckie says she built on her undergraduate and postgraduate studies in tourism to niche down into travel writing. Finding a niche is an excellent way to stand out amongst the crowd; think about what interests you and how you could leverage that. A primer on small business can stand you in good stead for the business side of things.
2. Digital Marketing Campaigns
Affiliate marketing and Adsense can both be great low-investment passive-income earners with good potential to grow. This is generally how bloggers make money from their sites. I spoke with two people who have set up digital marketing side hustles, and both recommend it as a good option.
---
---
David's Experience with Adsense
David James got started with Adsense, and suggests it as an easy first option to try. "You can get an idea set up from $40-100, and then see if you can get an ROI [return on investment]" he says. "Considering what the banks and investment houses pay, you would just need to make $10 or more to get a better ROI rate." 
He stresses that to build it into something more profitable, it's a good idea to diversify your income sources. "I try to make an income from different sources on my sites. People can get started with Adsense, then add affiliates, then consulting, info products, courses, and more. So it's possible to get started even with a credit card. Then make the money back." If you're keen to learn more, David breaks down his earnings in an income report for one year while traveling the world.
---
Dennis' Experience with Affiliate Marketing
Affiliate marketing demands more time, but it still has a low barrier to entry, and can be a much bigger earner. Dennis Graham has been working in digital marketing for over fifteen years, and now runs affiliate websites in the finance niche, including bestfind.com.au and compareloans.co.za.

Dennis says that while initial returns may only be a few dollars per month, after a year or more, they can bring in thousands. He points to Finder.com.au as an example, and adds that "there are lots of other websites you might have never heard of, that make thousands of dollars every month… and they all started as a hobby/side project."
"Create a website around a specific niche (i.e. loans, sleeping products, coffee, etc.) and produce content such as reviews, product comparisons, answering common FAQs."
---
"I recommend starting in a niche that you understand or have some passion for. i.e. if you love dogs and know lots about them, then creating a blog reviewing dog products makes sense." The secret to success, he says, is to "make great unique content, be persistent and learn a little about SEO."
Best If
You're just getting started
You want something low-risk
You want to experiment as you go
You're comfortable with technology and the internet
Time, Assets, or Skills?
This is primarily an investment of time and relatively small amounts of money. You'll need some time to set up and learn the ropes. Then a low ongoing time commitment (especially for Adsense). Setup costs may run from $80-200.
Earning Potential
Small at first ($2-30/month) but some people have great success over time.
Can You Scale It Up?
The potential to scale this up is unlimited. You can set up as many sites and campaigns as you like.
How to Get Started
Buy a domain, buy hosting, start writing content (or hire a freelancer), and sign up to the Adsense and affiliate network platforms, and boom – you're a side hustler!

If you want to go in with industry knowledge and confidence, try a digital marketing course first.
This is an oft-overlooked, but extremely easy and passive side hustle that makes use of an asset that just sits there, bleeding money in your driveway.
If you need to use your car for most of your transportation, then this may not be for you. But if you're a bit like me and live in the (kind of) inner suburbs, and have a car mostly for convenience and visiting relatives, this could be the perfect side hustle!
It's one of the only side hustles that isn't actually a side job – it requires no time commitment.
---
---
My Experience Renting Out My Car
I've been renting my car out with Car Next Door for about seven months now. (And no, this isn't a sponsored post – I just think this is an amazing option I wish more people knew about). I started when I began full-time work, and I was taking public transport; I'd rather read a book than sit in traffic for two hours each day.
But I was having trouble justifying paying the insurance, servicing and registration costs. When I crunched a few numbers, I realised that simply having a car (without even driving it) cost around $170/month. I could cancel that out, effectively having a car for free, by sharing it on the Car Next Door app.
So how's it gone? It's been a very smooth experience. Once you get used to the mirrors and seat occasionally being in a different spot to when last drove it, you barely notice. You just need to keep it reasonably clean, and make sure you block it out in advance if you're planning a trip or a weekly grocery run.
Best If
You want a strictly passive income hustle
You have a car that sits in your driveway for most of the week
You live in a fairly inner suburb
You want to offset the cost of your car
You like the ideas behind the sharing economy
Earning Potential
An older, basic car in the inner suburbs earns $200/month for a few bookings. I have a 2004 Suzuki manual hatchback – it's not a fancy or schmick car by any means. I would estimate that a newish automatic car would earn at least $500 a month, especially if you live in an inner-city area. Plus, you can claim your rego, services and insurance on tax.

Time, Assets, or Skills?
Your asset (car) makes money for you. Time investment is minimal.
Can You Scale It Up?
Not unless you're Tyler the Creator with five cars in the garage.
How to Get Started
Register on Car Next Door, they'll take care of the rest. Bonus: clicking this button gets you $15 credit for your account (and me too – hey, everyone's a winner).
4. Start a YouTube Channel
If you're good in front of a camera, you could consider starting a YouTube channel. And while YouTube is more saturated than ever, there are dedicated fan bases you can tap into if you find the right niche. Obsessed with knitting? Start a knitting tutorial channel with a unique approach. Love gaming? Find a new angle and start thinking about what kind of videos to make.
---
---
Nicholas's Experience Starting a Youtube Channel
Nicholas Muscat founded AussieMoneyMan, Australia's biggest personal finance YouTube channel. While it started as a side hustle, he has managed to turn it into a full-time income earner.
"I started my first side hustle as a YouTuber at 13 years old making videos on tech and gaming. While this never made a lot of money it was a warm welcome into the world of side hustles."
He explored a few different online avenues, such as eCommerce and blogging, finally settling on his personal finance YouTube channel as the main focus. 
"While I think there are numerous fantastic ways to make great money from a side hustle, YouTube in 2020 still offers a tremendous opportunity for success for those with patience, a strong passion and some basic recording and editing skills."
Through exhaustive research and first-hand experience trying many different hustles, he says "YouTube is one of the most reading and profitable long-term options out there."
Best If
You're good on camera
You have a niche passion
You have extra time on your hands
You're short on cash
You're good with technology
Time, Assets, or Skills?
If you have a decent videophone and a small tripod, you can get started. Investing in a lapel mic will up your production value, and set you back around $60. Apart from that, you'll need to spend time brainstorming and creating content.
Earning Potential
This is very dependent on how many views your content gets. For instance, if your videos get 4,500 views a day, you'll earn between $6-10 a day – which translates into somewhere between $2,300-$3,900 a year. Have a play around on the Youtube Money Calculator to see how your earnings are affected by views and clicks.
Can You Scale It Up?
If you do really well, and manage to get very popular, you'll definitely earn more money. I haven't seen anybody turn a YouTube channel into a business empire yet, but I'm sure they're out there. On the other hand, if you're looking at starting a career in media, this could be your way in.

How to Get Started
Make a simple plan, including what your topic will be, your unique angle, and who your audience will be. What problems do they have that you can solve? WIll your videos be funny, or serious? Can you find other YouTubers whose style you like? Then, you just need to create a YouTube account, plan out a few topics and start shooting. There are plenty of guides on YouTube Creators to help you out.

5. Upcycling and Flipping
Flipping means buying things cheap, fixing them up, and selling them for a higher price. For example, you may buy bikes that have seen better days, and transform them into fun, custom-built vintage bikes. Other examples include renovating vintage Combi vans, scooters, or vintage furniture.
---
---
Stephen's Experience with Flipping Bikes
Transforming vintage bikes is exactly what Stephen Fasciale and partner Clarissa Diez did with Upcycle Bike Co. It started "by accident" when he bought a $20 bike off Facebook Marketplace. "It was in horrible shape," he remembers, but he did his best to "bring it back to life after watching a TON of YouTube videos".
"Naturally, once I finished the first one, I bought another, and then it just kept going! Eventually our garage was so full that my partner started an Instagram account to document the refurbs and sold them to make more space."
Now they run their Melbourne-based business through instagram at @upcycle.bikes. "During the day we both work on a computer, so it's really nice being able to change environments and work with our hands and solve problems that way. It's also been great to learn a new skill, something we both hadn't done before."
Best If
You like hands-on projects
You have a bike, van, or combi yourself
You want to choose your own hours
You want control over how big your side hustle is
You're after a passion project
Time, Assets, or Skills?
The upfront cash investment is moderate. "You need to invest up front in a few bike frames, parts and specialty tools. But that all paid itself off after the first 10 sales or so."
Time spent can vary, says Stephen. It depends on "how much work we have with our day jobs and how many bikes we currently have to work on. A lot of time is spent waiting for certain parts to arrive at the moment due to delays in shipping from COVID. During our peak I would say around 20-30hrs per week. And around 5hrs for quieter weeks. We always try to do something though!"

Earning Potential
How much you earn depends on how much you want to work. One bike could earn you around $100 after buying  frames and parts. "Some bikes we can flip in a couple of hours – some take us months!" says Stephen. "It's definitely more for the passion than for the money!"
Can You Scale It Up?
If your business starts to get a good reputation, you may be able to start your own bike shop or business specialising in overhauls of vintage goods.

How to Get Started
Gather some know-how relevant to the kind of upcycling you'd like to do, and buy your first down-and-out item for cheap. Once you're done, list it on Gumtree, Facebook Marketplace or instagram, and get the word out amongst your friends.
6. Become a Virtual Assistant
A virtual assistant helps businesses and individuals carry out administrative tasks, including website maintenance, social media, customer service, research, and much more. It can be a lot like being an executive assistant, but done remotely. You'll need top-notch organisational skills and communication skills to do this well.
---
Best If
You're a mum or unpaid carer
You want to support a career in music or art
You're thinking about starting your own business
You need flexible work
You're very organised
Time, Assets, or Skills?
There's no financial investment here, apart from a working laptop and phone. While talent plays into it – a good VA is hard to find, according to a friend who employs one – you'll mainly be using your time to generate a side income.
Earning Potential
How much you earn depends on how much you work. As with freelancing, your rates may go up as you gain more experience and skill.
Can You Scale It Up?
You could potentially start your own VA agency, further down the track – take a look into drop servicing.

How to Get Started
Sign up for a freelancing platform. If you want to niche in, say, Social Media management, make sure you're all over what you need to know. It may be worth taking a short course in administration.

---
While dropshipping businesses are all the rage at the moment, drop servicing is slowly starting to emerge as one of the best ways to make money online. So what's all the fuss about?
---
Learn More
7. Make Things & Sell Them in an Online Store
If you're artistically or craftily inclined, you could start selling your creations online with very low set-up costs. 
---
Steph Sells Handmade Ceramics Online
Steph Comfort's hobby for ceramics was never intended to be a side business. "It started as something fun to do as a therapeutic break from my day job," she says. "When I started listing on Facebook Marketplace just to see if anyone would buy it, the response was really overwhelming and exciting and I just wanted to see where it would go."
She laughs when she says her favourite part is receiving compliments for her work. "But really, it's super humbling when you create something by hand out of nothing and receive the sweetest messages that support what you do."
"I spend a few nights a week to make the vessels and most of my weekend. When I pick up a batch from the kiln I'm so excited to glaze them that I often stay up until 1am hand-painting everything."
---
Adela Makes Pom-Pom Earrings
When Adela Shen saw people wearing pom pom earrings in 2016, something clicked. "I thought, 'Hey! I could make them too!'" she says – and Shop Bitsy was born.
Growing up, she enjoyed arts and crafts, and remembers making her first pom pom in primary school. "I've always been a more hands-on kind of person."
Adela was studying at the time, and her university ran a program called CreateStart, which taught students to sell and market their work. "That's how Shop Bitsy began," she remembers.
In the beginning, she made most her income selling her pom-pom earrings at market stalls. "I worked on my store everyday, spending all my spare time either creating or marketing my earrings. I was quite active on instagram and also booked at least one market to sell at each weekend, while working at a full time job!"
After a year of pushing hard, Adela found working at this pace wasn't sustainable. "I was exhausted!" she says. So she slowed down and focused on selling online.
"I believe you can earn as much as the effort put in, finding the right audience and making friends with fellow creatives to promote each other. It's possible to earn thousands a month, though it's important to price your work to reflect the time and materials spent, making sure you have a balance between your other commitments and the side hustle."
Best If
You love creating
You love talking to customers
You have a lot of patience
You're in it for more than extra income
Time, Assets, or Skills?
You'll need to purchase raw materials, and in Steph's instance firing services, but these costs are likely to be quite low. "If I want to scale, though," she says, "I would be putting more money into marketing which would set me back initially but pay off in the long run."
Earning Potential
Steph says she'd prefer to keep this part-time, balancing it with her current job to give herself a varied week. But she believes that she could replace her income with this in a year. "That is, if I set up a good routine and do things in bulk, it could be a really strong system that brings in consistent income."
Can You Scale It Up?
 If you can find a way to create your items in bulk, as Steph says, you can increase your earning potential. If you're an entrepreneurial spirit, you may find a way to expand it into a bigger business, in time.

How to Get Started
Pretty simple, really – start making things, photograph them, and start an Instagram page, or list them on Facebook marketplace. If it starts taking off, you could consider setting up an Etsy storefront, which gives you the opportunity to reach more people, but carries more fees.
Steph says that, for her, some preparatory learning is crucial. "I definitely couldn't have done this without taking a few classes first. There are a lot of things to know about making ceramics and I am still learning through reading books and getting feedback from other experienced ceramicists. "
Adela says that you can easily get started by watching YouTube tutorials. "Choose something you love and just go for it!"
Side Hustles and Tax
The money you earn from your side hustle is considered taxable income in Australia. If you have a job already, then you can earn up to $18,200 in that job before you start paying tax; however, that doesn't apply to your second source of income.
Here's how much you should put aside into a separate 'tax' account out of everything you earn.
Under $18,200:

19% (unless this is your only source of income

Above $18,200:

19%

Above $37,000:

$3,572 + 32.5% of each dollar above $37,000.

Above $90,000:

$20,797 + 37% of each dollar above $90,000.

Above $180,000:

$54,097 + % of each dollar over $180,000.
You can also claim expenses directly related to your side business on tax. For instance, if you rent out your car, you can claim your services, insurance, and registration. 
---
Keen to join the millions of people running a side hustle? Here are the best ideas for starting your side job, reviewed – so you can find out which is the best choice for you.
Learn More
Pros and Cons of Side Hustling
---
Pros
Extra income
Running your own business
Ability to work remotely
Can work to your own schedule
Gain valuable experience and skills
Potential to take your side-hustle full-time
Cons
No spare time
Unreliable income
Responsible for your own tax and super
May be unsuccessful
Can be stressful
Side Hustle FAQ
But, you say, what is this 'side hustle' I keep hearing about?
A side hustle is any activity, outside of your main occupation, that generates extra income. Side hustling tends to always involve a trade-off of some kind: you're trading some combination of your time, skills or assets in return for extra cash and other benefits. Most often, side hustles take the form of either:
Starting a side business
Working as a freelancer
Participating in the sharing economy
Side hustlers are sometimes small business owners with a regular turnover and time commitment, or sometimes just sole traders who do a bit of work here and there.
More resources
Want to dig deeper? Here are some of the most-recommended books in side hustle communities on Facebook and Reddit:
And here are some online communities you may consider joining. They're full of people with helpful advice, encouragement, and ideas.

There are many reasons why a side hustle can benefit you. By adding an extra source of income, you become more financially resilient in an uncertain economy. You can develop skills and work experience that will help your future unfold in big, bold and colourful ways. You can even nurture a passion project into a fully-fledged day job.
Time to take your future into your own hands?

Make the leap today and start building security and flexibility into your future. Browse small business courses and make your side hustle the best it can be.
Explore Courses Now