Course
Overview
If you love animals and are passionate about promoting their welfare, then a job in animal care could be perfect for you. This course will provide an excellent foundation for your career in animal care. Throughout the course you will gain first-hand experience in the animal care industry with 120 hours of structured workplace learning.
In addition to this you will learn from Trainers and Assessors who are passionate about the industry and have years of experience. As this is an online course, you can enjoy the flexibility and convenience of being able to fit your study around your schedule!
Animal Attendants can gain employment in a number of industries. In fact, at present there are over 21,000 people currently working in these areas across the country. And the good news is that according to Government statistics, there will continue to be moderate growth in employment across the sector over the next few years.
Expand all and read more
Who's
It For?
If you want a career working with animals, but have no experience in the field of animal care, then this course is perfect for you.
If you are an existing worker or have experience in the related industry, please inform our enrolment consultants during your enrolment conversation. You may be eligible to enrol as an existing worker and complete your studies faster. Please note – limitations do apply.
Job
Outcomes
Potential career outcomes could include:
Animal care attendant in Animal shelter, Boarding facility, Doggy day-care facilities, Veterinary clinics and Sanctuaries
Assistant Animal Groomer
Cattery Attendant
Kennel Hand
Pet Shop Attendant
Want to see more job outcomes and how your future could change?
What
You'll Learn
This course will take you through the fundamentals of animal care. During your study, you will learn how to:
Carry out animal care work using ethical and humane practices
Prepare, present and distribute food and water for animals
Participate in work health and safety processes
Communicate effectively in the workplace, identify , gather and convey information
Provide assistance when handling animals for assessment and health care treatments
Identify both dogs and cats, and their behavioural and physical needs
Provide daily care of animals
Provide essential / initial response first aid for animals
Measure current resource use effectively and carry out improvements
Undertake office reception and administration activities
Source, and provide information on animal care products and services
Recognition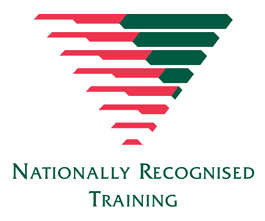 This is a nationally approved vocational course that is recognised throughout Australia
Study
Method
Online

Online delivery - online course content with the exception of assessments and work placement

Blended

Blended delivery - both online course content and partial face to face requirements

In-class

In class delivery - predominately face to face course content conducted at a specific location

Virtual

Virtual Delivery - Live and interactive classroom-style learning conducted completely online
Duration
Study Load
Self paced – maximum of 18 months
The recommended hours per week is 15.5
Entry
Requirements
There are no mandated education entry requirements for this qualification as per the ACM – Animal Care and Management Training Package.
To successfully complete this course, it is recommended that students:
Be over 16 years of age (note students under 18 will need permission from a parent or guardian to enrol)
Have language, literacy and numeracy skills that ensure the ability to work independently and use own familiar support resources, communicate effectively via email, and identify relevant information from a range of written texts. These skills are equivalent to those that would be required to successfully complete:
Have access to a modern computer with video / audio playback capabilities and high-speed internet
Have access to Microsoft Office or equivalent · Have basic computing skills, including ability to make a short video ·
Have access to a digital video recording device to save and upload video/image files to OpenSpace, e.g., mobile phone/smartphone
Minimum age
You will need to be at least 16 years old. If you are under 18 your enrolment form will need to be signed by a parent or guardian or require guardian/parental consent.
Equipment and tools
This course includes a requirement to record video and/ or audio roleplays. These will require participation by 1-2 other people sourced by you.
Physical Requirements
You will need to have the requisite physical fitness to undertake work placement in an Animal Care Facility. This may involve heavy lifting up to 10kg without assistance
Language, Literacy and Numeracy
Our free online assessment tool can help give you an idea of the language, literacy and numeracy skills needed to study a VET course. This tool can also help you determine your learning level and help you plan your future studies.
Find out more about the entry requirements for this course
Work
Placement
What is a work placement?
A work placement is the part of your course where you learn and are assessed in a place of work related to your course which has
been approved by Open Colleges.
At your work placement, you'll get practical, hands on experience under the guidance of your supervisor. Your supervisor will be
someone with involvement in industry, who can mentor you during your placement.
What are the benefits?
By undertaking a work placement you'll get a chance to put the knowledge you've learned on your course into practice.
You'll also develop practical, on-the-job skills and could make contacts that could help you find a job once you graduate.
Work placement is often the most rewarding part of a student's course. Working face-to-face with clients and colleagues in your chosen field makes a huge difference to your career confidence.
How do I find a work placement?
You'll need to find a work placement yourself and ensure it's approved by Open Colleges. When looking for a suitable work
placement host organisation, have a think about the following:
Are you already working or volunteering in the industry your course is related to? You could potentially do your work placement at your current place of work or have contacts that could recommend a suitable work place. Ask around!
If you're entering a new industry, do some research and start thinking about organisations you could approach. We have plenty of resources available to help with approaching and finding a suitable work placement organisation
Cost of work placement
All costs of work placement, including any placement fees charged by the host organisation (whether to the student or Open Colleges), cost of statutory checks and vaccinations, travel, accommodation, and uniforms are the responsibility of the student. These fees will vary and are dependent on your location within Australia.
Costs for statutory checks will range between $0 – $100 dependent on the type of check you select and your state
Costs for vaccinations will very between practitioners, please refer to your GP for approximate costs
Placement fees will vary, please discuss this with your intended host organisation for approximate costs
Work placement hours
This course contains a minimum of 120 hours of work placement.
Host organisation
You will be required to complete a minimum of 120 hours of work placement. This may be completed as a block or part time, dependant on organisation requirements.
Work placement block can only be commenced after successful completion of Modules 1 – 12. You will not be able to achieve competencies until you have completed some of your work placement hours.
The workplace will need to provide Animal Care services and have access to a range of animal species, at a minimum housing dogs and cats. Examples of suitable workplaces include Veterinary Clinics/Hospitals, Boarding Kennels, Catteries, Doggy Day-care & Pets Shops where animals are housed. The specific requirements of the workplace are outlined in the Workplace Assessment Guide, which can be found in OpenSpaceX.
Open Colleges will need to ascertain whether the workplace you have chosen is appropriate before you commence your work placement hours. In some cases, you may be required to complete your hours at more than one host organisation if they do not provide all of the required services.
Immunisations
Please note that your host organisation may require you to provide an up to date immunisation history prior to the commencement of your work placement. Open Colleges has no control over this requirement so if you are unable to provide this, you will need to discuss it with your intended Host Organisation.
It should also be noted that some immunisations, such as Hepatitis B and COVID-19, need multiple injections to be administered over a specific time period before you are deemed immune. It is important that you consult with your GP as soon as possible to avoid delays in starting your work placement.
Supervisor requirements
Your supervisor is required to have completed the Certificate II in Animal Studies (or higher) and have 3 years of relevant industry experience.
Recommendation
Open Colleges recommends that you consider the work placement options in your local area prior to enrolling in this course.
Requirements
You will be required to wear closed toed rubber soled shoes and have your hair tied back. Workplaces may specify a uniform they would like the student to wear. You will also be required to be respectful of the facility and employees, and act in a professional manner at all times and refrain from using inappropriate language.
Recognition
Of Prior Learning
We understand that you may already have many skills and areas of expertise that you have obtained in different ways and these are recognised through our Recognition of Prior Learning (RPL) process.
Our Credit Transfer & Recognition of Prior Learning Policy, available in the Key Student Information section of our website, provides more information about our RPL process. Alternatively, you can contact an Enrolment Consultant to discuss your RPL options.
Assessment
Multiple choice Quiz
Projects
Role plays
Video
Work Placement
Written assignments
Materials
Your learning materials are accessed through our online platform OpenSpaceX. These learning materials include:
Learning content
Media
Additional resources
Practice activities
Self-checks
Subjects
About
Open Colleges
Open Colleges puts you at the centre of everything we do. As an institution, we measure our success in the success of our students.
We have more than 125 years of experience in distance education, and this has given us the time to perfect the ways we deliver education and training to people across Australia. In the last decade alone, we've helped more than 450,000 students reach their potential.
We understand the needs of adult learners. That's why we created OpenSpace, our world-class online learning platform that gives you complete flexibility and control to study whenever and wherever you are. OpenSpace provides you with access to learning resources, expert trainers and assessors, a superior support network and the opportunity to connect with other learners just like you.
Our nationally recognised courses could help you launch, change or accelerate your career. Now is the time to make your next move. With Open Colleges, everything could happen.
Open Colleges Pty Ltd is a Registered Training Organization (RTO 90796)