Course
overview
BSB50215 Diploma of Business. This qualification would apply to individuals with various job titles including executive officers, program consultants and program coordinators. Individuals in these roles may possess substantial experience in a range of settings, but seek to further develop their skills across a wide range of business functions.
BSB50615 Diploma of Human Resources Management. This qualification is designed to assist individuals working in a variety of roles within the human resources sector who have a sound theoretical knowledge base in human resources management and demonstrate a range of managerial skills to ensure that human resources functions are effectively conducted in an organisation or business area, such as HR administrator, HR officer, HR advisor and Manager.
Expand all and read more
Recognition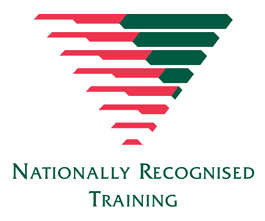 This is a nationally approved vocational course that is recognised throughout Australia
Duration
study load
From the date of the initial course registration/enrolment, the learner is provided an twenty four (24) months timeframe to complete the course.
Entry
requirements
No entry requirements for these qualifications.
Find out more about the entry requirements for this course
Recognition
of prior learning
If you believe you have competence in any of the units of competency within the qualification, you can apply to have it recognised through the Recognition of Prior Learning (RPL) process.
Assessment
Upon enrolment, you will be provided via the Learning Management System with detailed assessment task specifications and activities specific to the relevant unit of competency. By way of example, you may be required to:
Complete projects and/or portfolios of evidence;
Answer a series of knowledge-based questions;
Participate in interviews with your assessor.
You will submit your evidence for evaluation to the Assessor, who will continue to maintain contact with you during the assessment decision-making process.
You will be provided with opportunities to adjust & resubmit your assessments based on the assessor's feedback.
Subjects
BSB50215 Diploma of Business requires completion of eight (8) units of competency, 450 Nominal Hours, addressing a variety of topics and subject-matter areas.
BSB50615 Diploma of Human Resources Management requires completion of nine (9) units of competency, 560 Nominal Hours, addressing a variety of topics and subject-matter areas.
Course Units
BSBADM502
Manage meetings
BSBHRM501
Manage human resources services
BSBHRM506
Manage recruitment selection and induction processes
Want more information about the subjects for this course?
About
Let Training
Let Training deliver quality Nationally Recognised Qualification Courses, they also provide business coaching and advisory consulting services, develop customised solutions to address organisation's specific needs.
Let Training is a Nationally Recognised Training Organisation (RTO No: 41179)