Course
Overview
Youth workers are passionate about the rights and entitlements of younger Australians, and aim to help young people find a safe place to develop as members of society. As a youth worker, your role will be to help young people make the most of their opportunities. Youth workers can find employment in a variety of settings such as government sectors, the private sector or in specialised programs.
This course has been designed in consultation with experts in the industry, to make sure your learning is comprehensive and applicable to the current youth work sector. You'll have the unique opportunity to study subjects that focus on areas such as working with diversity, dealing with mental health issues and working with the family.
These units will give you the specialised knowledge to facilitate programs for young people through a range of community based programs designed to address the social, behavioural, health, welfare, developmental and protection needs of young people.
Expand all and read more
Job
outcomes
Case Worker
Indigenous Youth Worker
Youth and Family Services Officer
Youth Worker
Want to see more job outcomes and how your future could change?
Recognition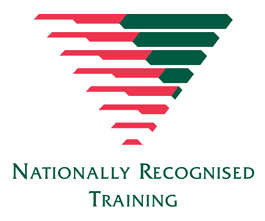 Entry
requirements
Education
You will need to have completed Year 12, or equivalent. Equivalency can be demonstrated by one of the following:
A qualification at Certificate III level or higher, OR
Two years of industry experience in a role that requires the use of written documentation and communication.
Minimum Age
You will need to be at least 18 years old
Find out more about the entry requirements for this course
Work
placement
The course contains 120 hours of work placement
Students will often undertake work placement in their current workplace or find a workplace through their friends, family or colleagues. If you experience difficulties finding a work placement, Open Colleges will provide you with advice, resources and support through our work placement support team.
There are a number of statutory checks required by workplaces, such as a Criminal Record Check and a Working With Children Check. These may vary by state. In addition, individual workplaces may impose additional requirements on students undertaking work placement. You will be responsible for the costs of any such checks or requirements.
Your work placement will need to be completed in Australia, and you will be responsible for the costs of any travel, accommodation, statutory checks or other requirements related to your work placement.
Assessment
Quizzes
Short-Answer Questions
Workplace Assessments
Written Reports
Subjects
Open Colleges may make changes to the course from time to time to reflect changes introduced to the relevant Training Package or other regulatory requirements.
Module 1: Understanding Youth
CHCYTH002
Work effectively with young people in the youth work context
Apply understanding of the social, historical, economic, legal and political contexts of young people
Apply understanding of the context of youth work
Work within the core values and practice frameworks of youth work
Work with understanding of the impact of values in determining the approach to working with young people
Module 2: Working with Diversity
HLTHIR403C
Work effectively with culturally diverse clients and co-workers
Reflect cultural awareness in work practice
Accept cultural diversity as a basis for effective work place and professional relationships
Communicate effectively with culturally diverse persons
Resolve cross-cultural misunderstandings
HLTHIR404D
Work effectively with Aboriginal and/or Torres Strait Islander people
Reflect an awareness of Aboriginal and Torres Strait Islander history and cultures in work practices
Reflect an awareness of own and other cultural realities in work practices
Communicate effectively with Aboriginal and Torres Strait Islander people
Reflect cultural safety in workplace and professional relationships
Work in partnership with Aboriginal and Torres Strait Islander people and communities
Module 3: WHS and Legal
HLTWHS001
Participate in work health and safety
Follow safe work practices
Implement safe work practices
Contribute to safe work practices in the workplace
Reflect on own safe work practices
CHCCS400C
Work within a relevant legal and ethical framework
Demonstrate an understanding of legislation and common law relevant to work role
Follow identified policies and practices
Work ethically
Recognise and respond when client rights and interests are not being protected
Module 4: Working with Youth
CHCCOM403A
Use targeted communication skills to build relationships
Communicate effectively with clients and staff
Contribute to the implementation of effective communication strategies
Use specific communication techniques to maintain constructive interaction
Facilitate discussions
Identify communication strategies to build relationships with clients who are involuntary or present communication challenges
CHCYTH001
Engage respectfully with young people
Communicate effectively with young people
Reflect understanding of youth cultures and subcultures and young person's own development
Work with the young person as the focus
Reflect on own practice and values
CHCYTH011
Work effectively with young people and their families
Establish relationship with the young person's nominated carer/family members
Exchange information with family/carers about young person's needs and/or risks
Determine a mutual approach to addressing the young person's needs
Respond to families'/nominated carers concerns about young person
Module 5: Supporting Youth
CHCCD412B
Work within a community development framework
Operate within a community development framework
Distinguish between private and public issues arising in community development work
Work with groups to achieve community development outcomes
Work effectively with diversity in the community
CHCYTH003
Support young people to create opportunities in their lives
Create a relationship of trust and respect
Work with young people to identify their needs, rights, strengths, hopes and opportunities
Identify goals with the young person
Develop and implement action plans
CHCPRT001
Identify and respond to children and young people at risk
Implement work practices which support the protection of children and young people
Report indications of possible risk of harm
Apply ethical and nurturing practices in work with children and young people
Module 6: Complexity of working with Youth
CHCMH411A
Work with people with mental health issues
Apply knowledge of the mental health sector
Establish appropriate working relationships with consumers who are living with mental health issues
Clarify the needs and issues of consumers
Provide non-clinical services to meet consumer aspirations and needs
Apply self-care strategies
CHCYTH004
Respond to critical situations
Implement risk-minimisation strategies
Maintain a safe environment for young people
Prevent escalation of violent behaviour
Secure the safety of clients
CHCCM402E
Establish and monitor a case plan
Develop a case management plan
Define plan implementation procedures
Establish review and evaluation systems
Module 7: Services for Youth
CHCYTH010
Provide services for young people appropriate to their needs and circumstances
Identify and address immediate needs and circumstances of young people
Explore and clarify issues facing the young person and the nature of support sought
Facilitate goal setting and action planning
Provide targeted assistance and referral
Act as an advocate on request
CHCGROUP403D
Plan and conduct group activities
Address resourcing issues for group activities
Coordinate a group planning process
Manage group processes including responding to conflict
Evaluate group activities
Module 8: Electives
CHCLLN403A
Identify clients with language, literacy and numeracy needs and respond effectively
Establish if there are LLN needs affecting client's access to service
Determine appropriate strategies to address client's LLN needs
Implement strategies to address agreed LLN needs
CHCNET404B
Facilitate links with other services
Identify and maintain links with relevant services
Provide relevant information to services
Work with and support other organisations to enhance service delivery
CHCAOD408B
Assess needs of clients with alcohol and-or other drugs issues
Prepare for assessment
Conduct assessment
Identify and respond to need for referral
Interpret and report on assessment results
Provide assessment feedback and information
Want more information about the subjects for this course?
About
Open Colleges
At Open Colleges, we put you at the centre of everything that we do. We measure our success in the success of our students. With more than 100 years of experience in distance learning, we have the expertise in delivering education and training to individuals seeking to launch, change or accelerate their careers.
We focus on meeting the specific needs of adult learners by delivering highly flexible, accessible and affordable learning opportunities. Our unique learning model provides you with ultimate control – to study anywhere, anytime and at your own pace. Our online campus – OpenSpace – provides you with access to learning resources, expert trainers and assessors, collaboration with other learners and a comprehensive range of support services.
RTO number: 90796