CRICOS provider code – 00197D
CRICOS course code – 089936E
Course
overview
Welcome to Acknowledge Creativity. It's the perfect place to develop your creative, technical and entrepreneurial talents.
The gap between the skills people learn and the skills people need is becoming more obvious, as traditional learning falls short of equipping students with the knowledge they need to thrive. "Today's job candidates must be able to collaborate, communicate and solve problems – skills developed mainly through social and emotional learning (SEL). Combined with traditional skills, this social and emotional proficiency will equip students to succeed in the evolving digital economy.
The course offers real connectivity between business and innovation and enables developing creative, technical and entrepreneurial talents.  On completing the programme there is a career path with creative industries or with organisations that value disruptive innovators. Alternatively if you are entrepreneurially inclined you could go on to starting your own business.
We want self-starters to succeed and offer $10,000 for the best business plan developed through the programme. We will engage you throughout the course to be critical thinkers, embracing your innovation and creativity.
Expand all and read more
Job
outcomes
Management Officer
Executive Officer
Self-employment
Entrepreneur
New business
Business owner
New venture
Start up
Want to see more job outcomes and how your future could change?
What
you'll learn
The Diploma of Creative Enterprise addresses a growing need for businesses and business people to tackle problem-solving in a creative manner, utilising a collaborative approach to workplace culture and a more humanistic style.
Participants will learn the skills vital to succeed in our ever-changing global economy of ideas. It offers an opportunity to examine the production and application of original and inspired knowledge, and be exposed to new ways of thinking. A diverse range of tools will help students navigate the rapid rate of change in technology and the societal influences that are shaping our world on a day-to-day basis.
This course encourages participants to shift their mindsets towards more flexible thinking, demonstrating how to blend professionalism with spontaneity in order to achieve optimum results without compromising on creativity. Participants will learn strong management skills as well as resourceful and inventive thinking.
The course has been designed around the fact that in the present day and age students often have years of practical and life experience behind them. As such, utilising existing skills and knowledge bases has been an important factor in the course's development, allowing students to channel their current expertise into new ways of learning.
Recognition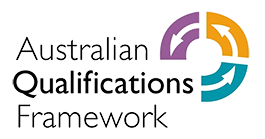 This course is approved by the Australian Qualifications Framework.
Study
method
In-class

In class delivery - predominately face to face course content conducted at a specific location

Blended

Blended delivery - both online course content and partial face to face requirements

Online

Online delivery - online course content with the exception of assessments and work placement
Locations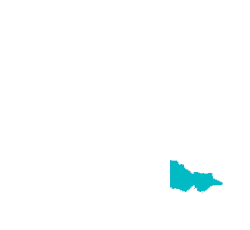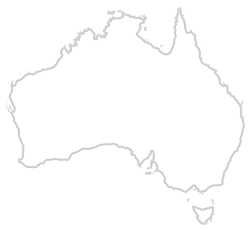 Duration
study load
Approximately 9 months to one year
Approximately 8 hours per week
Weekday AM, PM or Saturday only sessions
Entry
requirements
Must be an Australian or NZ citizen or permanent resident visa holder
Must be aged 15 years or above
Year 12 or Certificate IV level studies
Students with an ATAR score under 50 will be interviewed before admission
Applicants without a formal qualification, but with significant and relevant work experience, will be considered if they can demonstrate that they can undertake the course with a reasonable prospect of success and an enthusiasm and genuine interest in the programme
Find out more about the entry requirements for this course
Course
features
Round table interactive and collaborative approach to ask the questions you want and not just listen
Participants are from diverse backgrounds and expertise
You start working on your business idea from day one
The program is facilitated by people who have gone through the real thing and are practical
Learning is done in a boardroom environment with everyone's input making collaborative new knowledge
Also, learning about how we can use the newest technology in different business functions
Assessment
Assessments are not to satisfy us but to work in developing your business plan. You start by identifying an idea and gradually go through the steps of planning your business so that you can either start your business or improve the one you have.
Additional Pathways
Job ready pathway  – Personal skills and practical knowledge development and gain clarity in career direction
Entrepreneurial pathway –  Start a new enterprise or improve your own business
Management pathway  – Broaden knowledge and career progress
Who's it for?
Those who have recent secondary education and want more flexibility in their lifestyle, work and study
Those who have done a few units of  tertiary studies and not completed the qualification and want a change from UNI and TAFE
Young Professionals wanting to get promoted fast into managerial positions
Experienced workers who are still working at entry-level or junior positions, but harbouring career progression aspirations
Aspiring/future entrepreneurs and ideas people desiring to start their own businesses
Existing business owners aspiring to scale and grow their business
Parents planning to return to the workforce after taking care of their family
Professionals from non-business backgrounds who want to get hands on expereience, such as sports people
Delivery
We challenge traditional education and focus on practical, realistic and future relevant skills. We have forums instead of classes, we have facilitators instead of lecturers. We have collaborative learning rather than one-way teaching. We partner with industry and constantly introduce up to date skills and knowledge to our participants. The sessions are small groups and participants get the opportunity to network with each other.
Higher Education
What is the difference between a Higher Education Diploma and Vocational Education Training (VET) Diploma?
In essence, the employment market looks at these qualifications quite differently.  In VET, the Diploma graduate demonstrates competency through a more technically based framework and is assessed accordingly. Employment opportunities are normally offered through the match of the technical knowledge and practical skills obtained, to the job or defined task required within the industry.
In higher education, the graduate attributes are gained through critical enquiry and an in-depth scholarly discussion. The graduate can move into other higher education qualifications or pursue positions in management that can draw upon analytical thinking, decision-making and problem-solving capabilities. These opportunities are not limited by technical restraints, so there may be more opportunities available, especially in growth industries.
There is an increasing demand for Higher Education qualifications both through government policy and market forces.
Subjects
Core Units
Is your business idea feasible and where do you want to go with it?
Idea Generation and Innovation
Leading with Vision, Purpose and Values
Develop your sales and marketing plan
Collaborative Sales, Marketing and PR
Managing the Budget and Business Information
Develop your financial plan
Understanding Finance
Negotiating Pricing and Contracts
Develop your business plan
Cultural Communication and Behaviour
Managing the Growth Process
Want more information about the subjects for this course?
About
Acknowledge Creativity
Welcome to Acknowledge Education. In its 130+ year history in education, the school has seen many changes but has always kept true to its mission and values. Our mission: to stay a challenging, relevant and creative leader in the education industry. Our values: honesty and integrity in dealing with all stakeholders.
We see learning as an experience and believe it should be a fluid process taking into consideration your inherent skills, your aspirations and your lifestyle.  Acknowledge Creativity is a division of Acknowledge Education.
Acknowledge Creativity is a trading name of Acknowledge Education Pty Ltd which is a Registered Training Organisation (RTO 4112)
Acknowledge Creativity is a division of Acknowledge Education Pty Ltd, a registered Higher Education Provider with the Tertiary Education Quality and Standards Agency (TEQSA)