Course
overview
This dual Certificate IV program will train you to assist people who are struggling with mental health, alcohol and drugs. You will graduate equipped to deliver treatment tailored to the individual, to improve their lives and give them hope for the future.
You will learn to work from a trauma-informed care perspective to help people with mental health, alcohol and drugs issues. You'll gain the skills to provide interventions and develop and review individual treatment plans, as well as how to assess and promote social, emotional and physical wellbeing
Having a solid understanding of both mental health and addiction, and how one can have an impact on the other, will help you provide effective, holistic care and advocacy for your clients.
Expand all and read more
Job
outcomes
Case Worker
Community Support Worker
Detoxification Worker
Drug and Alcohol Worker
Family Support Worker
Mental Health Intake Officer
Mental Health Outreach Worker
Mental Health Rehabilitation Support Worker
Mental Health Worker
Outreach Worker
Support Worker
Want to see more job outcomes and how your future could change?
Recognition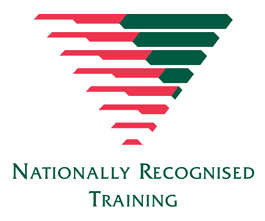 This is a nationally approved vocational course that is recognised throughout Australia
Entry
requirements
Minimum age
You will need to be at least 18 years old.
English
Entry to the course requires the successful completion of English to Year 12 level.
If you haven't successfully completed English at Year 12 level, you can demonstrate equivalency through one of the following:
Successful completion of a Nationally Recognised Training qualification at Certificate III level or higher; or
2 years relevant industry experience in a role that requires the use of written documentation and communication
Physical requirements
Learners must be reasonably physically fit, as the role may involve a variety of tasks that require a moderate amount of physical activity, such as providing direct assistance to clients with daily living and assisting clients with mobility.
Find out more about the entry requirements for this course
Course
features
Mental health and alcohol/drug issues often exist in people side by side, this program will train you to deal with both so you can effectively treat clients
By studying these Certificate IV Mental Health and AOD courses simultaneously, you may be able to complete your qualifications sooner than if you studied each separately
This online program includes a practical work placement to ensure you are job ready when you graduate
Having a dual qualification will open up more job opportunities, so you have more options when you graduate and are fully job-ready
Work
placement
The course contains a minimum of 160 hours of work placement
You will need to undertake your work placement in an organisation involved in the delivery of alcohol and other drug and mental health related services to clients. The workplace will need to be able to provide you with access to specialist equipment and resources.
The specific requirements of the workplace are outlined in the course overview. Your workplace assessor will ascertain whether the workplace is appropriate.
Assessment
Case studies
Multiple choice questions
Portfolio of evidence
Short-answer questions
Written assessments
Written reports
Additional
information
Open Colleges offers this qualification in association with Integrated Care & Management Training Pty Ltd (Provider number: 90197). The testamur will be issued by Integrated Care & Management Training Pty Ltd.
Subjects
Core Units
CHCMHS004
Work collaboratively with the care network and other services
Identify and build resilience and capacity in the person's care network and community of choice
Develop and maintain effective working relationships with other services and programs
Review and monitor services provided by other organisations and programs
CHCMHS008
Promote and facilitate self advocacy
Assist individuals or groups to identify their issues, rights and preferred options
Enable individuals to gain self-advocacy skills
Follow up and support individuals after self-advocacy
Promote self-advocacy
CHCCCS014
Provide brief interventions
Assess the person's needs
Use brief intervention strategies
Monitor brief intervention activities
CHCAOD002
Work with clients who are intoxicated
Provide services to intoxicated clients
Reduce harm or injury to self, client and others
Assist client with longer term needs
CHCMHS001
Work with people with mental health issues
Establish respectful relationships with people with mental health issues
Determine the needs of people with mental health issues
Work with people with mental health issues to meet aspirations and needs
Want more information about the subjects for this course?
About
Open Colleges
Open Colleges puts you at the centre of everything. As an institution, it measures its success in the success of its students. With more than 100 years of experience in distance learning, Open Colleges has the expertise in delivering education and training to individuals seeking to launch, change or accelerate their careers.
Open Colleges Australia focuses on meeting the specific needs of adult learners by delivering highly flexible, accessible and affordable learning opportunities. Its unique learning model provides you with ultimate control – to study anywhere, anytime and at your own pace. Its online campus – OpenSpace – provides you with access to learning resources, expert trainers and assessors, collaboration with other learners and a comprehensive range of support services. Open Colleges is the perfect solution for time-poor students with busy schedules, as it makes getting your qualification possible from wherever you are.
Open Colleges is a Registered Training Organization (RTO 90796)