December Promo: 20% Off Upfront Payment. Offer Ends December 29th
Course
Overview
Are you passionate about programming and ready to kickstart your career in the IT industry? Elevate Your Information Technology Skills with Lumify Learn's ICT40120 Certificate IV in Information Technology (Programming).
In today's tech-driven job market, the demand for programming skills is soaring, with a projected 25% growth in the industry by 2026.
Lumify Learn's course has been designed to equip students with the knowledge and hands-on skills needed to thrive in this dynamic field. Designed to align with the Australian IT industry's requirements and the demands of local employers, Lumify Learn's course covers a wide range of programming languages, including Java, Python, HTML, CSS, and database management.
What sets Lumify Learn apart is our emphasis on practical, hands-on learning, ensuring that graduates are job-ready from day one. Upon completing this course, you'll emerge with the ability to:
Demonstrate proficiency in programming languages such as Java, Python, and JavaScript
Analyse complex problems and develop innovative software solutions
Collaborate effectively within a team-based programming environment
Implement industry best practices for coding, debugging, and testing
Adapt to emerging technologies and programming trends
Don't miss out on the chance to launch your IT career as a junior programmer or IT support professional. Enrol in Lumify Learn's ICT40120 Certificate IV in IT (Programming) course today and unlock a world of opportunities in the fast-growing tech industry. Your future in programming starts here.
Expand all and read more
Who's
It For?
The ICT40120 Certificate IV in Information Technology (Programming) is tailored for individuals seeking to acquire comprehensive skills and knowledge in programming. This course is particularly suitable for the following:
Entry-Level Programmers: For those at the beginning of their programming careers, this certificate offers a strong foundation, providing essential insights into various programming languages and practices
Programming Enthusiasts: Individuals already passionate about programming can further deepen their expertise and expand their understanding of diverse programming languages and technologies through this course
IT Professionals: Those currently working in IT roles, such as programmers or developers, can benefit from this course by updating their skills and staying current with the latest programming trends and practices
Professionals seeking a career change: Professionals considering a career shift into programming will find this course invaluable. It equips you with the fundamental knowledge needed to embark on a new and promising career path in the field of programming
Job
Outcomes
Potential career outcomes could include:
Software Engineer
Programmer
Want to see more job outcomes and how your future could change?
Recognition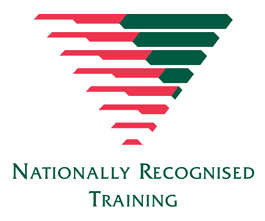 This is a nationally approved vocational course that is recognised throughout Australia
Study
Method
Online

Online delivery - online course content with the exception of assessments and work placement

Blended

Blended delivery - both online course content and partial face to face requirements

In-class

In class delivery - predominately face to face course content conducted at a specific location

Virtual

Virtual Delivery - Live and interactive classroom-style learning conducted completely online
Entry
Requirements
While there are no formal prerequisites for entry into the ICT40120 Certificate IV in Information Technology (Programming) course, this qualification is designed to provide students with the skills and knowledge necessary to excel in a specific job or function within the workplace. The course is tailored for individuals who have some existing knowledge or experience in the field and are seeking to further develop their skills or advance in their careers.
IT Skills
Professional Experience: Students who are already working in an IT role and aim to establish a strong foundation in programming, this certificate can equip you with the skills needed to take on new responsibilities and pursue promotional opportunities
Personal Experience: Individuals who have a genuine passion for IT and have engaged in personal programming projects, demonstrating their interest and potential, can use their personal experience as a starting point for this program
Demonstrated Skills: Students who can showcase their proficiency and experience in IT skills and knowledge, particularly those covered in the ICT30120 Certificate III in Information Technology course, will find themselves well-prepared for the content and challenges presented in this programming program
General Skills
Self-discipline and time management skills: Online learning requires students to be self-directed and disciplined in managing their time. They need to be able to set their own schedules, meet deadlines, and stay motivated to complete their coursework
Access to technology and reliable Internet connection: Students will need access to a computer, a reliable Internet connection to participate in online courses
Flexibility: Online learning provides more flexibility than traditional classroom-based courses, but students still need to be able to balance their academic responsibilities with their personal and professional commitments
Computer Skills: If you are confident using search engines, social media, digital communication (eg. emails and video calls), then you have the computer skills to study online
Study Skills: The course will require you to use your communication, research, collaboration, technical and critical thinking/ problem solving skills. This is all part of the learning journey and building your confidence in both IT and study
Find out more about the entry requirements for this course
Why Study with Lumify Learn?
Bridging the gap between learning and earning, Lumify Edge supports our students in their transition from study to their next IT role. Enhance our students' personal brand to make them interview-ready and provides direct access to our exclusive Lumify Group job portal, as well as internship opportunities
Earn certifications in high demand in Australia and Internationally – Fast. Gain the skills you need to jumpstart your career in IT with our Learn-Practice-Test-Repeat approach. Fast tracking our students to success
Discover the power of quality Trainers. Our trainers are passionate about student outcomes, supporting students to success through 1on1 coaching and support
Study on your own schedule. Manage your studies around work and family while still enjoying your life. You even have the option to fast-track and finish your studies ASAP
Lumify Edge
Lumify Edge is designed to provide you with the tools you need to launch a fulfilling and well-paid IT career.
By enrolling in the course, you will be eligible to take part in Lumify Edge where we connect you with those recruiting for positions in the market along with Internship opportunities.
Subjects
About
Lumify Learn
At Lumify Learn you get to study your way; from anywhere, at any time. Its industry-recognised qualifications aim for you to hit the ground running as soon as you graduate. Stretch your problem-solving skills with a forward-thinking course from Lumify Learn. These courses are taught by experts in their respective fields; they will share their skills and experiences from working in the IT industry and apply this to the concepts in your course. Together with your trainers, its Student Support Team will make sure you are supported each step of the way: guiding you through your subjects to lead you towards finishing what you started. You will also have access to a supportive online community of peers to fuel discussion over coursework and assessment pieces. You may be working remotely, but you'll never feel alone.
Lumify Learn, RTO Number 45994