Course
overview
Embrace a rewarding career as a counsellor– a chance to make a meaningful and positive difference to people's lives as well as a valuable contribution to society. The CHC51015 Diploma of Counselling offers participants a career that could see them giving back as much as they get and an opportunity to better their community or other's communities.
Expand all and read more
Job
outcomes
Intake Worker
Family Advisor
Support Worker
Family Support Worker
Careers Counsellor
Drug and Alcohol Counsellor
Family and Marriage Counsellor
Rehabilitation Counsellor
Student Counsellor
Counsellors
Want to see more job outcomes and how your future could change?
What
you'll learn
This qualification offers a practical and theoretical foundation for effective counselling. It provides you with training and experience that will enable you to work in either an agency or private practice. During the course, you'll learn empathy and rapport building as you develop the micro-skills that every counsellor needs to create a fruitful therapeutic relationship with their clients.
As a counsellor you may perform such tasks as:
Mediate in conflict resolution sessions
Facilitating group sessions
Find solutions to mental, lifestyle and emotional problems of your clients
Work with other medical practitioners as part of a health management team
Recognition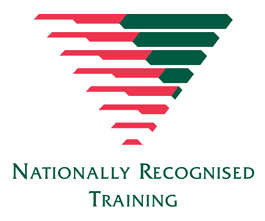 This is a nationally approved vocational course that is recognised throughout Australia
Duration
study load
This course is delivered over a period of 12 months.
Entry
requirements
To gain entry into CHC51015 Diploma of Counselling it is recommended that candidates have sufficient relevant work experience to indicate likely success at this level of qualification in a job role involving:
The self-directed application of knowledge with substantial depth in some areas
The exercise of independent judgement and decision-making
The application of relevant technical and other skills.
Find out more about the entry requirements for this course
Course
features
Online Learning offers participants a unique combination of e-learning methodologies that are fully supported and highly integrated:
Study when it suits – With no set class timetable, you can study when and where you like, tailoring your education to suit lifestyle, family, and employment commitments
Course Material – Have all your textbooks sent directly to you and have your mentor choose and deliver other tailored educational material in both hard copy and electronic form
Structured learning – Regular timed intakes mean you can look forward to a structured learning environment. This ensures continuous progression via the benefits of flexible Online Learning
Full access to resources – Detailed course materials, student email, forums, live chat, podcasts, recorded lectures, quizzes and assessments, links to external resource materials and videos.
Access to Upskilled's Student Rewards Program
Recognition
of prior learning
Recognition of Prior Learning (RPL) and Recognition of Current Competencies (RCC) options are also available for students on request and assistance will be provided to determine eligibility. Each student requesting RPL will be interviewed and they should provide a portfolio of evidence to support their application and may be assessed on the job. On the job assessments can be conducted to assess current skills and knowledge.
Professional
recognition
Graduates receive the award CHC51015 Diploma of Counselling.
Subjects
The Diploma of Counselling consists of 17 units of competency as identified in the Community Services Training Package. All units must be successfully completed to attain the Diploma.
Course Modules
CHCCSL001
Establish and confirm the counselling relationship
CHCCSL002
Apply specialist interpersonal and counselling interview skills
CHCLEG001
Work legally and ethically
CHCPRP003
Reflect on and improve own professional practice
Want more information about the subjects for this course?
About
Upskilled
Upskilled is Australia's pre-eminent provider of qualifications at certificate and diploma level. We specialise in the online delivery of nationally accredited courses in key industries, ensuring that every learning experience is an investment in career opportunity. Upskilled is proud to be synonymous with outcomes that skill the economy, support the community, and reward our graduates on both a personal and professional level.
Our approach
At the heart of Upskilled is a commitment to exploring the training opportunities made possible by the digital age. As the internet revolutionises the educational playing field, the rules of student engagement must evolve just as quickly.
Upskilled understands that instant access does not equate to instant knowledge. We understand that a new kind of student requires a new style of learning.
At its heart, learning is an interaction. For that reason, the tools that deliver effective skills learning must be interactive too. By understanding how people systemise information effectively, Upskilled has been able to develop online programs that make study natural, rewarding, and fun.
Upskilled Pty Ltd is a Registered Training Organization (RTO 40374)