This course is FEE – HELP enabled
Course
Overview
The Graduate Diploma in Management is an online postgraduate qualification that is ideal for busy senior managers, with a potential entry pathway through any of our Graduate Certificates and study that is highly supported, fits into your schedule, and provides immediate relevancy to your work.
It consists of 8 units that provide deep expertise in practical business strategies and applications, equipping you with the skills to be an effective leader and giving you the confidence to apply the latest theory and ideas to real life situations. You will acquire the ability to turn strategy into action, gain essential understanding of modern economic activity, and learn research methods that will enable you to further your own knowledge.
The Graduate Diploma in Management is part of our MBA Pathway. Once completed, you can progress directly to the Master of Business Administration. The MBA+ offers you three unique, recognised qualifications in a single learning pathway, ensuring you are empowered to thrive in your function, in leadership, and well into the future.
Expand all and read more
Who's
It For?
The Graduate Diploma in Management is valuable for people in diverse careers, especially for mid-level managers who feel their progression is stalling. This program empowers your career success by improving your professional abilities, giving you a respected, formal qualification, and preparing you for future study. As a generalist qualification, we recommend it for specialists moving into management roles and career leaders alike. Our highly accessible and supported learning model ensures you can succeed in your studies without making sacrifices to your current work or personal life.
Job
Outcomes
Potential career outcomes could include:
People Management
Consultancy
Quality Assurance
Senior Management
Want to see more job outcomes and how your future could change?
What
You'll Learn
On successful completion of this course, students will have:
Business Knowledge: Exemplify an integrated understanding of a complex body of knowledge of business functions by researching and critically reflecting on theories, frameworks, and best practices in organisational contexts
Business Analysis and Problem-Solving Skills: Apply a range of quantitative and qualitative research, analytical skills, rigour, and critical thinking to diagnose complex business problems and develop strategic evidence-based solutions
Business Communication: Illustrate advanced oral and written communication skills by logically synthesising information or data reflecting sound professional judgement and presenting it in an ethical, responsible, and convincing manner
Global Diversity, Continuous Learning, and Adaptability to Change: Synthesise the global diversity of business systems and processes to advance business knowledge and adapt the best business practices
Ethical and Social Responsibility: Display ethical and social responsibility as a practitioner in defining goals and specifications, setting quality standards and personal decision-making and behaviour
Leadership Development: Exercise high levels of autonomy, innovative thinking, and the capacity to initiate and encourage continuous improvement in learning while effectively influencing others to achieve desired results
Study
Method
Blended

Blended delivery - both online course content and partial face to face requirements

Online

Online delivery - online course content with the exception of assessments and work placement

Virtual

Virtual Delivery - Live and interactive classroom-style learning conducted completely online

In-class

In class delivery - predominately face to face course content conducted at a specific location
Locations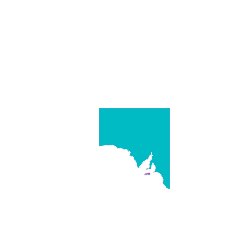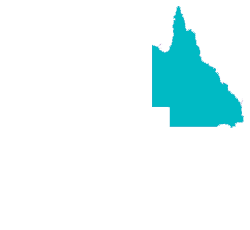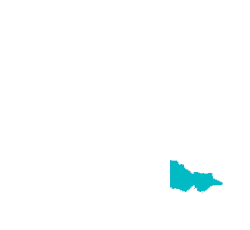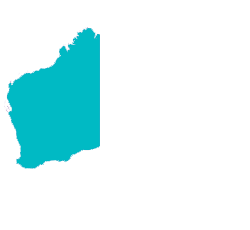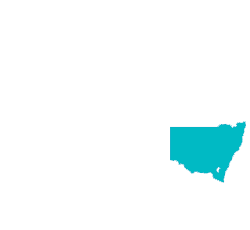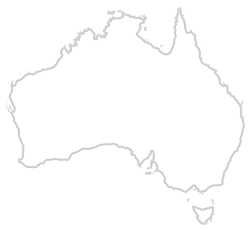 South Australia
Queensland
Victoria
Western Australia
New South Wales
Duration
Study Load
Duration: 8 months full-time study
Structure: Online or Blended.
Online
Online learning provides flexibility and convenience, which is great for anyone constrained by time or distance. You can complete your qualification when it suits you and at your own pace.
And studying online doesn't equate to studying alone. You'll have access to unit introduction videos, regular webinars and our unique virtual campus. This state-of-the-art online learning management system offers a 'community' approach to self-directed study where you can share experiences, ideas and questions through integrated features such as chat forums, live chat, and links with social media platforms.
Blended Learning
If it suits you better you can take a blended learning approach, mixing face-to-face and online options to suit your situation at any given time. There are no restrictions on which study option is chosen and you can switch between them as needs dictate.
Note: Availability of the Blended learning approach is dependent on the unit and location
Delivery
At AIM Business School, postgraduate education has never been more accessible. With all learning materials available fully online, you can choose to study whenever and wherever best suits regardless of your location, lifestyle, and work situation.
Online learning provides flexibility and convenience, which is great for anyone constrained by time or distance. You can complete your qualification when it suits you and at your own pace.
You will have access to unit introduction videos, regular webinars, self-assessment tasks, and other learning materials all through our virtual campus, myABS. This state-of-the-art online learning management system offers a community approach to self-directed study where you can share experiences, ideas, and questions through integrated features such as chat forums, live chat, and links with social media platforms.
Studying online doesn't equate to studying alone. Through every unit of your qualification, you will be supported by a personal Success Coach. These academic experts are here to guide you through your learning by discussing readings, providing feedback on your assessments, and helping you devise effective study plans.
Entry
Requirements
The Graduate Diploma in Management has entry options for experienced managers, whether they have formal tertiary qualifications or not.
Enter with:
Bachelor's degree and two years' relevant management experience
Alternatively, for managers who do not have a completed undergraduate degree, you can enter the MBA program by starting at the Graduate Certificate of Management with:
Diploma or Advanced Diploma and three years' management experience
No formal tertiary qualification but five years' relevant management experience
In addition, you must:
Meet English Requirements; and
Have access to a computer and internet connection that meet Technology Requirements
Find out more about the entry requirements for this course
Course
Features
Supported by personal Success Coaches who provide assessment feedback, discuss the curriculum, and help you create effective study plans
Uncapped scholarship programs to support diverse groups of ambitious learners
Unlimited free access to the Australian Institute of Management's portfolio of short courses
Recognition
Of Prior Learning
Students who can provide evidence of previous study at a similar AQF level or demonstrable equivalent experience, may on application, be provided with Recognition of Prior Learning (RPL) or Credit Transfer for up to 50% of a respective course. All applications for RPL will be assessed on an individual basis. For students seeking RPL based on experience only, an administration fee applies per unit for successful applications.
Professional
Recognition
AIM membership is included for all participants of the AIM Business School for the duration of their studies (up to three years). Membership benefits include access to learning and business resources, networking, mentoring and professional events.
Assessment
There are no exams at AIM Business School or any group assessments. Instead, students undertake realistic projects applied to their own organisational and industry contexts
Pathways
Professional success depends on having both a breadth and depth of knowledge. That is why we, unlike many other providers, have nested two additional qualifications within our Master of Business Administration. We call this the MBA Pathway.
You begin your study on this pathway with a Graduate Certificate that is specialised to your particular field of interest. Then you progress through to the Graduate Diploma of Management, which gives you broad yet essential leadership skills. Finally, you work towards your MBA and unlock deserved recognition of your extensive qualification.
This progression provides you both immediate impact for your career and long-lasting growth. It also enables students from diverse educational and professional backgrounds to access premier postgraduate study.
Subjects
About
AIM Business School
AIM Business School, the higher education arm of the Australian Institute of Management, is designed on one simple principle: the education we provide must support your needs as a student.
Our programs are designed to fit into your schedule and complement your work-life balance rather than detract from it. We believe it is best practice as an Institute of Higher Education that your existing commitments, whether that is full-time work, family responsibilities, or personal interests, are not sacrificed for you to attain a career-changing qualification.
AIM Business School understands that you are seeking a practical education that will help you excel in your career. This is why we prioritise the value of your study, from competitive tuition fees and a leading online learning experience to additional unlimited complementary short course training that ensures you graduate with a comprehensive skill set.
The MBA+ Pathway, which enables you to attain a Graduate Certificate and Graduate Diploma as you work towards your Master of Business Administration, leverages your professional experience. It pushes you to think critically and strategically about the environment you operate in and enables your career growth from day one.
AIM Business School is a proud member of Independent Higher Education Australia. By choosing us as your education provider, you will be empowered with the essential knowledge and skills needed to drive organisations forward and achieve real results in today's dynamic business environment.
AIMET
Australian Institute of Management Education and Training Pty Limited (AIM); ABN 40 009 668 553; Ground Floor, 7 Macquarie Place, Sydney, NSW, 2000; AIM is a Registered Training Organisation, RTO Code 0049. The AIM Business School is a registered Institute of Higher Education, Provider ID: PRV12071, CRICOS registered, ID 03769D and an approved FEE-HELP provider.