Published 4 May 2023
Highest Paying Blue Collar Jobs List: Which Tradie Careers Have the Brightest Future?
---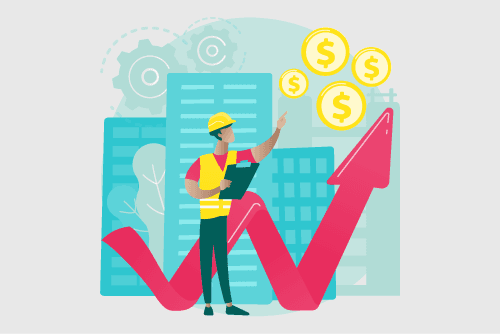 Australia is thriving and growing. This means plenty of skilled and eager tradies are needed across the board. If you're looking to make your move into a rewarding trade, here are some of the high-paying blue-collar roles you might want to consider.
Building & Construction Courses
What are blue collar jobs?
Blue-collar jobs are typically defined as manual labour jobs. While sometimes painted as a field that requires less skill, blue-collar jobs definitely shouldn't be underestimated. Today, they're some of the most rewarding roles out there! Plus, plenty of blue-collar jobs actually require a high level of technical skill, which you can pick up through a short course or two.
If you're looking for a stable and rewarding career with great growth potential, a blue-collar job might be the way to go. 
The 7 highest-paying blue collar jobs in Australia
Whether you like to work solo or lead a team, there's sure to be something for you in this list of the top 7 highest-paying blue-collar jobs in Australia!
---
1. Construction or site manager
Construction managers oversee building and construction projects from start to finish, keeping a close eye on safety, timelines and more. Aussie site managers make an average of $132,221 (Indeed), with JobOutlook predicting strong future growth for the role. 
To work your way up to being a construction or site manager, you should:
---
Get a White Card and start developing experience.
Make sure you meet the builder registration requirements in your state or territory.
What's it like to enter the construction industry as woman?
After Maddie graduated with a Bachelor of Interior Architecture, she stepped into a cadetship program, leading her to a dynamic construction career.
She started her career at SHAPE as a Building Cadet through the Cadet Experience program, a learning program for construction graduates supporting project teams throughout the delivery of a project and beyond.
"I love the opportunity to learn from experienced tradies and subcontractors who are on the ground, doing the work."
"My advice to someone considering this path would be to simply 'go for it' as you never know where it might lead you.
When I was in high school, I never knew that my degree in Interior Architecture would lead me to a career in construction."
"I also encourage women who are unsure of what they want to do in the future to consider a career in construction."
"While it is a male-dominated industry, companies like SHAPE are implementing Diversity & Inclusion policies that ensure women are getting the same opportunities to advance as others."
2. Boilermaker
A boilermaker fabricates steel, iron, or copper into boilers, and is also responsible for maintaining and repairing boilers. Boilermakers make an average of $108,947 (TradeRisk), with moderate job growth being expected. 
Working as a boilermaker can be risky, which is why you must achieve certain qualifications:
---
Spend 3-4 years developing your practical skills or taking an apprenticeship with a qualified boilermaker.
3. Plumber
Aussie plumbers earn an average of $89,568 (TradeRisk), with their skills always being in high demand. Plumbers install and repair drainage, gas, water and sewerage pipes and systems, and can choose to work anywhere from large worksites to suburban homes. 
To become a plumber:
---
Complete an apprenticeship with a licensed practitioner.
Obtain at least a Certificate III in Plumbing (if you're planning to work in the construction industry, you'll also need a White Card).
Ensure you have the relevant licenses and accreditation to work as a plumber in your state.
---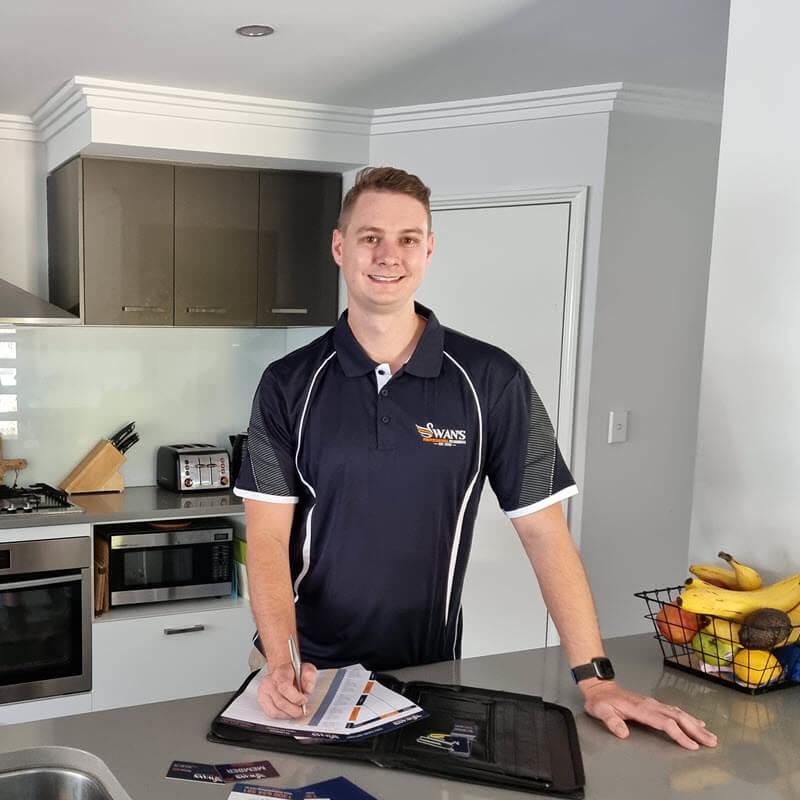 "Plumbing is a trade that will always be in demand."
"The variety of work you come across as a plumber is extensive. I have worked with hundreds of different clients, both in commercial and residential plumbing and I'm constantly learning and experiencing new situations and technologies, creating plenty of opportunities to progress my skill set and career. I also love the flexibility Plumbing offers. I've worked in different cities and as part of teams on large-scale jobs and alone on smaller residential jobs.
I would say my biggest advice would be to always treat each client with a personal approach and ensure you're leaving an impression – if you can achieve that you'll never be out of work."
4. Electrician
Electricians make an average of $87,707 (Indeed), with moderate growth expected. Electricians might work in residential, commercial or industrial settings, maintaining, repairing and installing electrical appliances.
Due to the potentially risky nature of the work, it's important to have the right qualifications:
---
Finish a 3-4 year apprenticeship through a registered training organisation.
Obtain an Electrician's Licence for your state or territory.
---
"I love my job because there is no ceiling to how much we can learn in this trade. There are so many facets to it, so many specialities you can explore."
There is also the challenge of fixing the unknown because so often a problem could have multiple causes, or even include something which you have never come across before.
"I would say choose electrical and be one of the most trusted tradesmen. People don't understand what it is we do, they have no choice but to trust us, and we need to be worthy of that trust. We are basically magic. It's a career in which you can grow and evolve into whatever you want it to be. Put your heart into it and get yourself a good reference from your first job. That way not only will you enjoy the job security of the trade you will have your pick of employers, and specialities."
5. Tiler
Tilers work to create ceramic, stone and glass tiled floors, and can choose to work on residential builds all the way to large-scale commercial projects. Tilers make an average yearly salary of $86,048 (TradeRisk), and are expected to enjoy high future job growth. 
To become a tiler, you'll need to:
---
Complete a tiling apprenticeship with at least a Certificate III in Wall and Floor Tiling
Obtain a White Card if you're planning to work in the construction industry.
6. Air conditioning technician
Air conditioning technicians install, maintain and repair various types of air conditioning systems across homes and businesses. You can expect to earn around $80,000 in this medium-skill job, and also enjoy moderate job growth.
To become an air conditioning mechanic or technician, you'll have to:
---
Find a reputable apprenticeship provider, and complement your training with a Certificate III in Air Conditioning and Refrigeration, or similar .
Obtain your Refrigerant Handling Licence (RHL).
Consider additional licensing if you have to work also perform low-voltage electrical connections or disconnections.
7. Carpenter
Carpenters build and repair wooden frames, foundations, walls and more across residential, commercial and industrial projects. This age-old profession is set to enjoy high job growth, as well as an average salary of $77,772 (TradeRisk). 
To start your career as a carpenter, you have to:
---
Undergo construction induction training and obtain your White Card.
Apply for a Certificate of Completion.
Keen for more insights about high-paying jobs?
Read More