Photography, like the majority of creative professions, is intensely personally rewarding, although it can occasionally fall short when it comes to job security. It requires passion and dedication, not to mention talent and some luck to succeed, but for those fuelled by a creative drive and the desire to experience the world and capture the majesty of a moment, the rewards that the profession has to offer are well worth the challenges.

Let's take a look at what photography careers are available in Australia and around the world, as well as what you'll need to get there.
Types of Photography Careers
When you think of photography, you may thing weddings, photo shoots and National Geographic. But the beauty of this industry is that it's so much more diverse than what most think. Let's explore some of the weird but wonderful photography professions that exist.
Forensic Photography
In the CSI TV shows, the investigators usually do everything from dusting for finger prints to scientific analysis of evidence. In real life, these jobs are usually broken down into certain areas of specialisation (although overlap does occur). Forensic photography is one of these jobs. You won't get pretty people, arresting landscapes or cute animals in forensic photography. You will get smashed up cars, murder victims and bloody evidence. If you don't have a strong stomach then you need to find some other line of photography work.
Like all other photography careers, you'll need to know all about lighting, lenses, scale and angle. Your job is to produce an accurate representation of the crime scene, so you also need an eye for detail. And, you need extreme patience and dedication because it can take hours to photograph every single inch of the crime scene. Furthermore, your job won't just entail taking photographs of your own; you may also be required to analyse photographs of past crimes and snapshots taken by victims. Your expertise may also extend to video footage, depending on how far you want to take your job.
According to Creative Skillset, if you want to work in forensic photography you need to start off with a recognised photography diploma and then either join the police force or get a job with a forensic services company. If you go the police force route you need to follow the path to crime scene investigation, which includes on-the-job training as a photographer. There are also specialist forensic photography courses that you can take before you start looking for jobs, which will help enormously. For example, the Royal Melbourne Institute of Technology (RMIT) offers a Biomedical and Forensic Photography course as part of an undergraduate and postgraduate degree. Short courses in forensic photography are also available from specialist photography schools. Other courses you will need include Bachelor of Forensic Science (Crime Scene Investigation), Bachelor of Science (Forensic Science) and Master of Science degrees.
Astrophotography
Astrophotography is regarded as a hobby rather than a specialist career. It's something that astronomers have to learn to do, but it becomes part of their job rather than a specialisation. That doesn't mean you can't make money off your pictures of the night sky. You can also gain quite a lot of recognition from other astrophotographers and even professional astronomers.
Regardless of whether you're going to incorporate astrophotography in your career as an astronomer or astrophysicist or you're going to use your photography skills as a hobby, there are certain technical things that you must know. For example, you need to know which cameras are best for taking photographs of the night sky, which telescopes and lenses will give you the best pictures, which accessories and software to use, and which exposures and methods of photography best suit your purpose.
Scientific Photography
Once again, scientific photography usually falls within the skillset required by scientists as they need to properly document their research and experiments. But, there is room for specialist scientific photographers as the need for professional quality photographs increases. Scientific photographs are essential to illustrate conclusions and convey information to other scientists and academics, students and the public at large. According to Creative Skillset, scientific photography uses extreme lenses, non-visible light and highly specialised photo imaging. It involves photomicrography, high-speed photography, stereoscopic (3D) photography and ultraviolet fluorescence.
Qualifications depend on the field. Generally, you need a degree in your area of specialisation, like biochemistry, physics and medicine. Then you need in-depth photography knowledge. Many scientific degrees offer courses in photography and many departments offer short courses in scientific photography. For example, Curtin University's Department of Applied Sciences has a scientific photography course. RMIT has a Bachelor of Arts (Photography – Scientific) degree. The number of photography careers available is as wondrous as they are varied. You can, of course, look for jobs in wedding, portrait and landscape photography. And you can find exciting work in wildlife and aerial photography. But if you're looking for something more challenging you might want to try your hand at forensic and scientific photography.
TafeCourses.com.au has a range of courses available so you can lay the foundations for a successful photography career.
Wildlife Photography
Wildlife photography is about seeking out the powerful images that nature can provide. Of course, this implies getting close to nature and being willing to meet it on its own terms. As such, wildlife photographers need to be mobile, and they need to have some knowledge of survival skills, as they'll occasionally be required to venture into hostile territory. They also require some degree of familiarity with their subject matter, this is especially important if they're to know the best time or place to observe their subjects, and what constitutes a safe distance.
Their patience and perseverance will be severely put to the test, even more so than in other fields of photography. Nature is not going to take direction from them. They may have found the perfect position to observe a pride of lions, but the lions have no obligation to do anything other than sleep for ten hours. More than anything else, wildlife photographers need to respect the wild. This means they need to be willing to let matters play out as they will, without interfering. As most professional wildlife photographers will tell you, if you can't do that, then you don't deserve to be there.
Travel Photography
Travel photographers essentially get paid to travel to exotic locations; kind of like James Bond, except they shoot people with a camera rather than a Walther PPK.
Unlike wildlife photographers, travel photographers need people skills. Whereas animals are unlikely to object to your attention provided you maintain a safe distance, with people there's a certain degree of etiquette that needs to be maintained. This is why it's important for travel photographers to be familiar with the social conventions of the culture they are observing. People in some places may welcome being photographed, but in others it could be considered an invasion of privacy, or perhaps even a criminal offence.
Street Photography
Street photographers seek to capture the magic in the mundane. While travel photographers look to showcase the wonders of distant places, street photographers are more interested in capturing the humdrum of everyday life. Furthermore, whilst travel photographers prefer to capture the warmth and welcoming nature of people, street photographers seek out any kind of strong reaction, positive or negative. But, that's not to say they should make a habit of getting in people's faces, although some street photographers probably consider that an art form.
The point is that street photography truly seeks to capture people in their natural urban habitat, warts and all. Whether you want to become a freelance sport or travel photographer, or simply want to improve your skills so you can take better holiday snaps, you can find relevant courses on TafeCourses.com.au.
Photography Courses
There are a range of photography courses in Australia and they don't just have to do with the art of taking photos. For example, if you fancy your photography skills but don't want to give up your day job as a motor mechanic you could take some courses on how to set yourself up as a freelance photographer. These courses include small business management and networking and marketing skills, as well as tips on how to take the perfect landscape of Sydney Harbour, or get an action shot of the chaps at Melbourne Cricket Club, or how to practice your wildlife photography skills at Adelaide Zoo.
If you take photography more seriously, however, there are courses that cater to you and your tastes too. There are courses that allow you to specialise in black and white wedding photography, or high-tech digital SLR photography or even macro photography which allows you to take outstanding close up pictures of bees and water droplets. You can also opt to take combination courses, such as digital photography and travel writing to set you on a whole new career path as you travel Australia, from Swan River in Perth and the untamed bush in Canberra to the colourful people of Queensland and the beauty of the Gold Coast.
Most photography courses (online and school classes) cover some of the more technical aspects of photography such as lighting, composition, and photo development, so not only will you be able to take the perfect picture of the Sydney Opera House at sunset or of Melbourne University in the rain, but you'll be able to develop them properly and even make some aesthetic tweaks (if you used a digital camera). Really serious photographers can study photography at university or specialist art schools, and walk away with a diploma in digital photography or a degree of fine arts that consists largely of photography courses.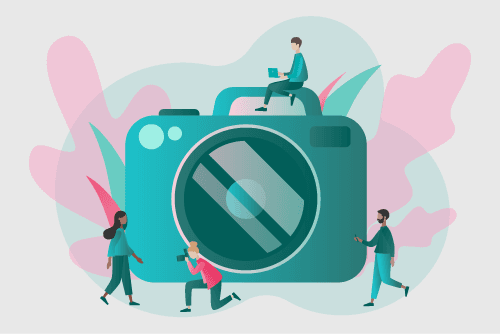 ---
Curious about what it's like to become a professional photographer? This photography career toolkit will equip you with everything you need to get started, including interviews with working photographers.
Australian Photography Associations
Sometimes it's worth getting membership at a recognised association to help boost your professionalism and experience. Not only do these look great on a resume, but they can also show potential clients that you know your stuff.
---
The Australian Photography Association

The Australian Photography Association aims to promote professionalism, photographic excellence and the photographic industry in Australia as a whole. It also promotes photographers individually (on merit) and offers programs for continuous development.

The Australian Institute of Professional Photography

The Australian Institute of Professional Photography, which operates a reputable accreditation program to assure the public of the quality of Institute members. It also promotes continuous development through online courses and regional and national photography competitions and events.

Australian Accredited Professional Photographers

Australian Accredited Professional Photographers is an association that caters specifically to wedding and portrait photographers in Australia and which provides ongoing education through workshops and courses and also offers accredited status to its members.

Australian Commercial and Media Photographers

Australian Commercial and Media Photographers aims to promote and develop the field of photography as a respected profession and encourages members to learn more about related issues such as copyright re-usage, digital imaging insurance, sales, contracts and tax through workshops and courses.
Don't wait any longer – start your career today with the perfect course that can help get you there.
Browse Courses
---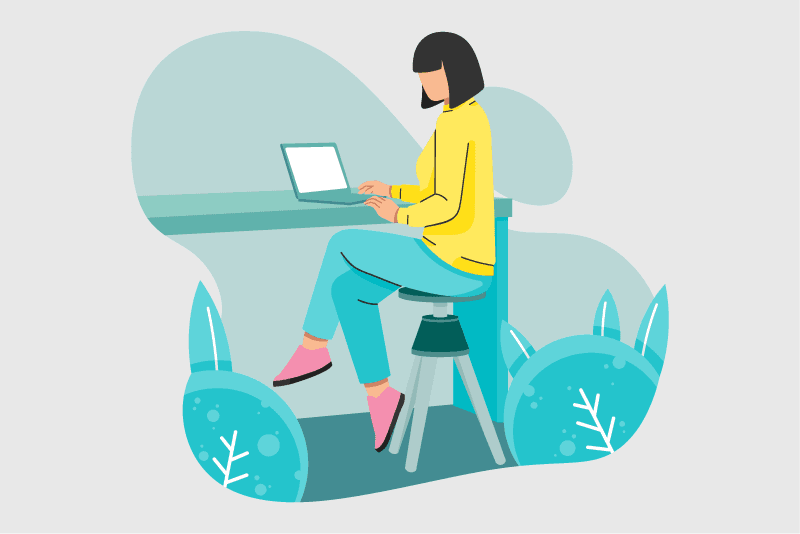 Keen to join the millions of people running a side hustle? We've compared 100 side hustle ideas and picked the best 7. We also spoke to real people with personal experience running each side gig – so you can find out which is the best choice for you.
---
Learn More