Published 13 Oct 2016
Guide to TAFE Courses in Canberra
Canberra has everything that you'd expect from a Nation's capital city, low levels of unemployment and very high levels of education. Its world-class infrastructure caters to all interests, from the sports-loving to the those after a cultural and lifestyle hub. In terms of TAFE, all of its needs are taken care of by the Canberra Institute of Technology (CIT). The Canberra Institute of Technology caters to 20,000 students every year and is known to attract more than any other tertiary education institute in the ACT.
---
Browse TAFE Courses in Canberra
---
No matter what you're looking to study, there's a range of courses to suit your needs. Some of the popular TAFE courses available in Canberra by some of the leading providers include:
---
TAFE in Canberra is truly diverse and caters to all education requirements and levels, from pre-vocational courses in plumbing and construction to undergraduate degrees in forensic science and business. CIT also offers its courses in various formats, including traditional classroom-based settings and online learning environments for an increasing number of subjects.
Canberra Institute of Technology
---
The Canberra Institute of Technology is popular among school leavers, but it seems that it is ever so slightly more popular among those who have begun their careers and want to return to the classroom on a part-time basis. Just over half of the students at CIT are over 25 years old and over a third work full-time while studying.
This means that CIT is intimately familiar with the needs of 'mature' students and the difficulties of balancing work and study. It also means that CIT is well-aware of the need to provide highly relevant course material that has imminently practical value. To this end, it has established fruitful partnerships with several industry leaders in all fields.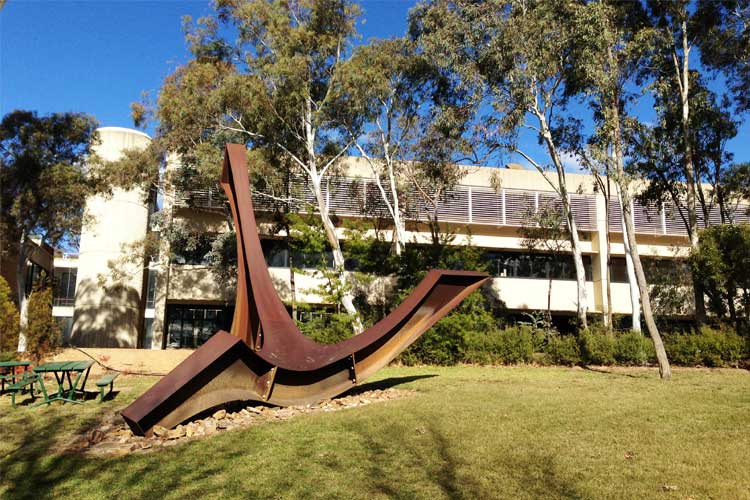 In addition to covering the full spectrum of TAFE training courses (apprenticeships to advanced diplomas); CIT also has university articulation programs that allow students in Canberra to use their TAFE qualifications as a basis for an undergraduate degree. Participating universities include the University of Canberra, Australian National University, and Charles Sturt University.
Study Options Available in Canberra
---
CIT offers many programs to help and support students with their studies, ensuring that you have the ability to learn independently, but with all the resources and assistance you need to get the most out of your education.
The Canberra Institute of Technology offers a Skills Recognition Program, which allows any past training or education to be acknowledged, and potentially lead to a shorter study time. With scholarships and study abroad options available to all students, funded through the Government's VET Outbound Mobility Program, there are opportunities galore for anyone looking at studying at the Canberra Institute of Technology.
---
Some of CIT's courses are available online. Other courses may not be wholly available online, but they may be available in hybrid form; that is, the theory is available online while practical elements are covered on-campus. Online courses available Canberra include Diploma in Project Management, Certificate III in Business Administration (partial), Certificate II in Information, Digital Media & Technology, and Diploma in Youth Work (partial).
---
Browse Online Courses in Canberra
Canberra for Students
---
Canberra offers students a well-balanced lifestyle. There are plenty of outdoor activities to do, as well as lots of cultural entertainment options, and plenty of shopping, dining and nightlife. There's a great public transport system so that students can get around without any fuss. Canberra is a world-class city that is growing, evolving and developing to ensure that it remains as one of the most well- known cities not only in Australia, but worldwide for education, culture and business. This is just one of the many things that make it so attractive to students.