Published 17 Jun 2023
The 10 Most Stressful Jobs (+ Their Less-Stressful Alternatives)
---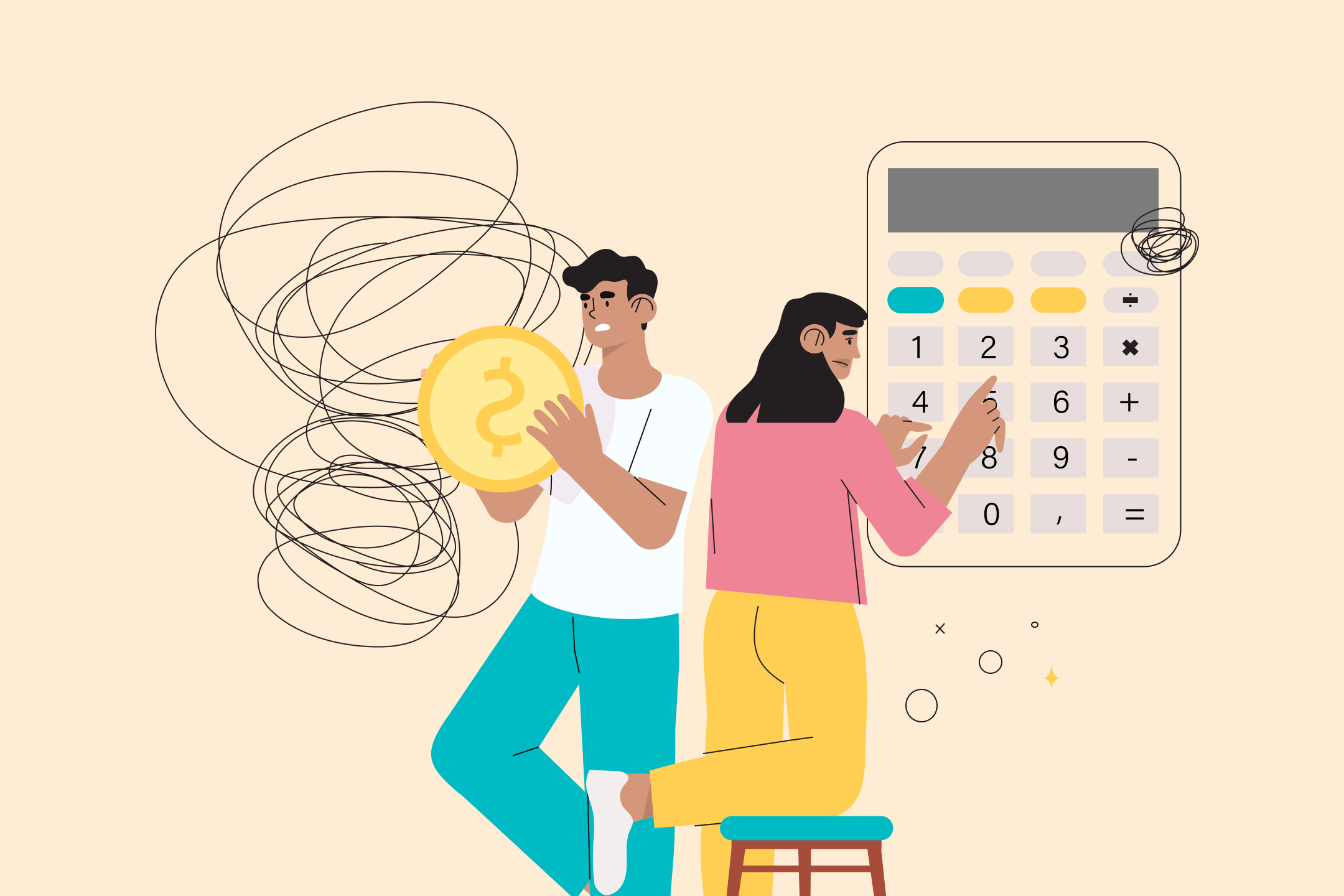 ---
Feel like your job is stressful? Stress can make you lose sleep and motivation. It might get progressively harder to get to work each day. And harder to enjoy your life, both while you're at work and in your downtime. When you've been feeling high levels of stress for a while, you may burn out completely.
Many factors make your career stressful, but there are alternatives. Discover the most stressful jobs in Australia, and explore some less stressful (but related) career options.
What makes a job stressful?
According to CareerCast, what makes a stressful occupation is when the demands it makes on workers' lives are high, and the rewards are limited.
Some stressors include:
---
You have to travel a lot

Although free travel (and the rewards miles that add up) may sound initially appealing, the appeal wears off fast. Travelling for work compounds the bad bits of jet setting – jet lag, homesickness, flight delays – but usually doesn't allow you to see the sights of your destination. Airline pilots are workers who are constantly travelling without necessarily seeing as much of the world as they'd like. But consultants, or other business people, might be flown to the most exotic destinations — just to see some offices and meeting rooms.

Your income doesn't grow much

It's stressful to be on the same or similar salary ten years later as when you first embarked on your career.

There are significant physical demands

For instance, if you're on your feet all day or have to keep yourself up late at night to work long shifts. Or, if you have to be in uncomfortable positions for long hours, you're more likely to feel worn out and stressed (hello, healthcare workers and police officers).

There are dangers to your own life or other people's lives

Working on roads (like taxi drivers), in air traffic control, on an oil rig, or even in people-facing roles during the COVID-19 pandemic involves risk and high stress levels. People who encounter life-threatening situations in their day-to-day work like first responders (law enforcement personnel, firefighters, mental health responders like social workers and paramedics), or military personnel are at risk of trauma from their stressful jobs.

You have some harsh competition

Having to be the best all the time in corporate environments like investment banks or law firms can be chronically stressful. It can lead to working long hours daily, crush your personal life, put you in morale-busting working conditions, and leave you with constant feelings of insecurity.

There are constant deadlines

Most people thrive in jobs with some chance for rest after you've delivered an intense piece of work. But some stressful jobs just keep up the intensity without the rest. Working as a games developer or in a tech startup are notorious careers for "crunch" time — where intense work and all-nighters are expected to deliver work milestones on time, sometimes for years. Eventually, the stress will lead to burnout. Constant deadlines also affect event coordinators and breaking news journalists.

Your role is public-facing

If you're under mass scrutiny for every decision you make, or people are waiting for a blunder or mistake, you're likely feeling some level of stress. This stress will affect broadcasters, newspaper reporters, radio producers, social media workers, public relations executives, senior corporate executives, or anyone in the public eye.
---
Based on these factors, the ten most high-stress jobs in the world, according to research from the US News Best Jobs database, are:
9. Sales manager
Sales managers are involved with selling a company's products to clients. It's a senior role that also requires managing people, setting performance goals for sales teams, and being responsible for meeting those goals.
What makes it stressful?
Sales is highly competitive. And you always need to follow leads, no matter what time of day. Being always 'on' can be a recipe for burnout. Your pay might be commission-based, which makes your income unreliable, even though sales managers earn a high median salary.
---
---
What are some less stressful alternatives?
As a people-person, you might find work as a customer happiness manager more fulfilling and less stressful. Your role would be to listen to and pre-empt the needs of existing tech company clients to strengthen the relationship and ensure repeat business.
---
8. Mental health counsellor
Mental health counsellors assess and support people with various mental health issues.
What makes it stressful?
You may constantly be working with people in crisis. Because they're at risk, you might be answering client calls at literally all hours of the day to ensure their safety. Other people's trauma may put you at risk of experiencing vicarious trauma.
---
---
What are some less stressful alternatives?
Often, people burnt out in helping professions find satisfaction in working in upstream crisis prevention. You could find a role in early intervention services, educating children or community groups about mental health, or in a public policy role designed to prevent crises before they start.
---
7. Anesthesiologist
Anesthesiologists (or Anaesthetists) are medical doctors who manage patient medications during surgical procedures. You ensure that patients don't feel pain or are safely unconscious during their operation.
What makes it stressful?
You can be on-call day and night. When working as part of a surgical team, your day won't end until the patient is in recovery – no matter how long it takes. Errors in this role are deadly, so while you might be exhausted, you always need to bring your skills and concentration to work.
---
---
What are some less stressful alternatives?
You could remain an anesthesiologist but in a position where you can work with less high-risk patients. Or with patients scheduled for routine, elective surgery rather than emergency patients. Alternatively, your skills and experience would be valuable in public health policy, anesthesiology research, or training new doctors.
6. Patrol officer
Patrol officers are responsible for public safety and security. You ensure the law is upheld, investigate crimes, monitor traffic, and attend emergencies.
What makes it stressful?
You're a first-responder to varied stressful situations where you'll always need to act quickly and carefully at the same time. The work may be physically intense, and you'll be scheduled on shifts at any time of day.
---
---
What are some less stressful alternatives?
You could use your skills in your own practice as a private investigator or a security consultant. Or you could get involved in less hazardous, more typically 9-to-5 police specialisations like detective work.
5. IT manager
IT managers look after the IT resources of an organisation. You make sure that networks are working securely, that computers and other IT equipment are maintained, and troubleshoot any possible issues.
What makes it stressful?
IT jobs can be repetitive, and you typically work with customers who aren't in a great mood. This is a role with constant deadlines – users always need help. It can feel like you haven't progressed much on your to-do list, even if you've put in a hard day's work. Making a mistake can also mean that an organisation's IT systems are down or people lose important data.
---
---
What are some less stressful alternatives?
Your technological skills would be valuable in the tech industry, which has many career options. You could explore your creative side as a web developer; hone your coding skills to become a software engineer; use your IT security knowledge to become an ethical hacker, or expand on your user empathy skills to work in UX design.
4. Construction manager
Construction managers are in charge of construction sites. You need to keep track of a complex project where many people are doing different things. You also need to make sure that everyone is safe at all times.
One of the plus sides of a career as a construction manager is that it boasts a relatively high median salary; no degree needed.
What makes it stressful?
Mistakes in construction are, at best costly — and at worst, can even be deadly. It can be hard to meet the constant deadlines you face to complete construction work on time. Construction work can also be physically demanding, even if you aren't doing the construction yourself. You'll often be on your feet all day long.
---
---
What are some less stressful alternatives?
Your skills make you a perfect project manager. This role is needed in almost any industry and every sector. Or, you could use your construction knowledge as a draftsperson in designing and planning a new build without the stress of having to execute the plan.
---
3. Physician
Physicians are also known as medical doctors. You may specialise in a specific area of medicine (such as emergency medicine, cardiology, or neurology) or work as a general practitioner.
What makes it stressful?
Healthcare work ticks many of the boxes of a typically stressful job. It can involve physically demanding shift work where your tasks constantly pile up. You may be a first responder to life-or-death situations, and small mistakes can be lethal.
---
---
What are some less stressful alternatives?
Although this is a generally stressful career, you can find ways of making it less stressful. Being in private practice may allow you to choose less stressful hours and work with patients you find most rewarding to treat. Physicians may also enjoy a career change in medical research, education, and policy.
---
2. Lawyer
Lawyers represent and advise clients in various legal situations: from negotiating contracts, overseeing mergers and acquisitions, defending or prosecuting crimes, settling disputes, buying and selling property, and more.
What makes it stressful?
Law is a highly competitive career. Long hours are expected for anyone looking to progress in the corporate hierarchy. It's a role where there's seemingly always more to do, and it can be hard to switch off.
---
---
What are some less stressful alternatives?
Going into private practice could be a way to choose the hours and clients you want to work with, making law a less demanding, more rewarding profession.
Lawyers also have great skill sets to bring into any role, particularly their strong written communication skills and legal knowledge. Possible career changes include working as a technical writer or grant writer, a project manager, or a management consultant.
---
1. Financial manager
Financial managers have a lot of responsibility: they're responsible for the overall financial health of the organisation, making sure that the organisation is meeting its financial obligations, devising a financial strategy, and producing financial reports.
What makes it stressful?
Working in the financial industry is highly competitive. There are long hours and always more work to be done. If you work for a large organisation, you may have to travel a lot for meetings, without the benefit of seeing much of your destinations beyond your hotel room.
Financial managers also carry high levels of responsibility. Penalties for not getting it right could result in fines or even risk the existence of the entire organisation.
---
---
What are some less stressful alternatives?
Your experience in finance could work well in a suite of financial careers, like being a financial planner. Your high-level managerial experience would be helpful as a consultant or in starting your own business — where you can choose your hours and the kind of work you do.
---
More stressful occupations
Factors that make for a stressful job can apply to many other roles. According to 2018 analysis from CareerCast, the most stressful jobs also included:
---
Firefighter
Police offer
Airline pilot
Social worker
Event coordinator
Military personnel
Taxi driver