Why not study Counselling in Canberra? You could make an essential contribution to society by working in the Counselling sector.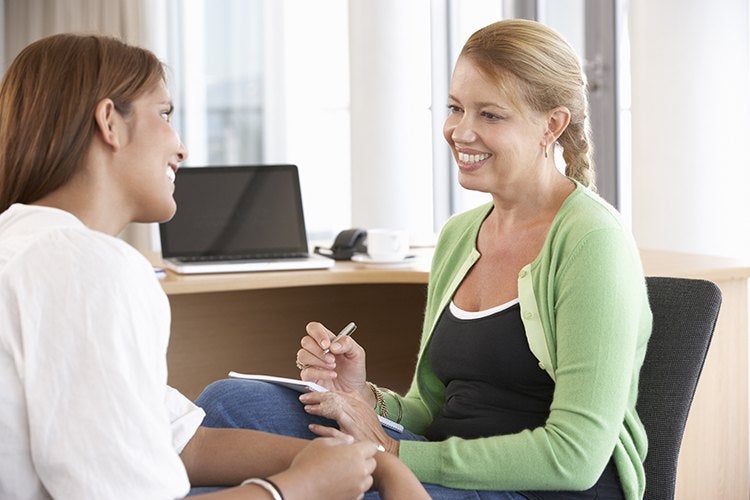 Grief is a natural human emotion which follows death, loss and change. People experience grief, differently. It could be the loss of a marriage and impending divorce, or the loss of a job and financial stresses. Some folk need grief counselling to help them heal from their loss.
Many counsellors offer grief counselling as part of their range of services, while others choose to specialise in grief and bereavement counselling using appropriate courses in Canberra. Grief counselling courses are designed to help people through the stages of grief using bereavement counselling techniques.
To facilitate the journey through grief, counsellors must provide a safe place where the bereaved can express their emotions without fear of judgement. It's essential that grief counsellors allow clients to progress at their pace; even if that means clients sit in silence for the first five sessions.
When clients are ready to face their loss, it's up to the counsellor to help them properly identify their emotions. These could be wide-ranging and surprising: these could include guilt and fear or jubilation at the sense of freedom. The clients need to work these perplexing, sometimes exhausting and tearful situations. By working through these emotions with the counsellor in a safe space and as a consequence, develop healthy coping mechanisms.
These days, with families spread across the world, it can be difficult for people to process the death of a loved one in another country. People stuck in Canberra and who cannot make it to the UK to say goodbye will need their counsellors to be well-qualified in grief counselling. There are a variety of specialised courses to draw upon.
Grief counselling doesn't only deal with death. Loss occurs in many ways. Lots of parents suffer from empty nest syndrome when their children go to university. This is a type of grief that can be dealt with through counselling. Losing a job, whether it is a senior management position in a company or at a trade level such as a hairdresser in Canberra, the individuals may want counselling services.
Study Counselling in Canberra – Counselling Courses in Canberra
There are a number of counselling courses, certificates, diplomas, and degrees available in Canberra, such as the Graduate Diploma in Community Counselling from the University of Canberra.
The University of Canberra Diploma allows students to offer services in the fields of women's and family counselling, addictions and youth. It is recognised by the Psychotherapy and Counselling Federation of Australia's Professional Training Standards. Course graduates are also eligible to become members of some of the country's top counselling and psychology associations. An example is the respected Counselling and Psychotherapy Association for Canberra and Regions.
It is said that there are five prime areas of stress in people's lives: Death, divorce, children, moving home and moving countries. Moving countries say from Australia to the UK can also be fun and adventurous, but it can be overwhelming, lonely and frightening at times. Such counselling would be of inestimable value. Consider preparing people for such a major undertaking in today's world.
The University of Canberra also offers two counselling-related Bachelor courses: Bachelor of Science in Psychology and Bachelor of Science in Psychology (Honours).
The Canberra Institute of Technology (CIT) also offers counselling related courses, such as:
Certificate IV in Child, Youth and Family Intervention (Child Protection),
Advanced Diploma of Children's Services and
Diploma of Community Services (Alcohol and other drugs).
It's important to remember that there is no such thing as 'normal' grief. Grief is a very individual thing which is part of the human condition. For this reason, aspirant counsellors in Canberra must ensure that they take up the practical training provided. The training is designed to help prepare student counsellors in Canberra for the rough and tough working environment. In this way, they develop coping mechanisms and so don't feel out of their depth with a multitude of client problems. When confronted with a client overwhelmed by grief and sadness and possibly even depression, it can be a daunting task. Grief is complex and challenging but so rewarding to help people in their hour of need.
TAFE counselling courses in Canberra are also nationally accredited, which is great if you want or need to transfer credits from one Canberra-based institute to another or move across the country.
Counsellors provide a valuable service to individuals and communities in Canberra, so why don't you sign up for a course now and be of enormous help to the greater community?