Published 1 Jan 2023
What is Occupational Therapy? Your Complete Career Toolkit
---
The allied-health profession of occupational therapy is a remarkable one. 
If you've ever watched a loved one struggle with illness, you have likely witnessed that with the erosion of their health comes the erosion of their independence. An inability to complete everyday tasks, often ones that are meaningful to them, can lead to poor mental wellbeing, and much of the joy and fulfilment of life is lost.
It's easy to take for granted if you're healthy and independent, but we derive so much meaning from simple, everyday activities. For example, choosing what to wear in the morning seems like such a small, even tedious task. But there's significance in it. Those clothes can make you feel confident, happy, or excited for the day ahead. 
For a moment, think about the things you do that bring meaning to your life.
---
---
Perhaps it's cooking for your family, and watching their eyes light up when they taste your food. 
Maybe it's sitting down with a book after a long day, and escaping into another narrative for a while.
It could even be making a new friend, and feeling the oxytocin rush as you form a connection with them.
---
---
These are the things occupational therapists help their patients do every day, and the true value of the profession. At the heart of this career lies a desire to help people obtain and hang onto the fulfilment they find in everyday life.
For these professionals, compassion, empathy and selflessness are innate qualities. Paired with their extraordinary skill sets, this makes them some of the most diverse healthcare professionals. What sets this career apart from other allied health roles is the ability to help people of all ages, in all stages of life and in all circumstances.
If you're exploring this field as a career option, it's very likely you already possess these qualities, and the drive to help people in need. That speaks volumes of your character, and is something you should be proud of.
Understandably, you'd want to know more about the field before you commit to study. You might even be tossing up between a few healthcare career options. Use this article as an index to answer your questions about:
What does the role of an OT entail?
Where do OTs work?
What skills do you need to flourish in this field?
What is the difference between the role of an OT and an occupational therapy assistant?
What education and training will you need?
---
You'll also get to read insights from professional Occupational Therapist, Hannah*, about the rewards and challenges of her role, as well as tips about education and training from Izabella Blazevic, currently studying her Master's in Occupational Therapy.
Take an inside look at this commendable career
What is Occupational Therapy?
To understand what an occupational therapist is, we first need to define "occupations".
Occupations:
The everyday tasks and activities people participate in, including taking care of oneself, working, engaging in hobbies and social activities, and so on. 
---
Occupational therapy is a client-centred health profession that supports people to engage in their daily tasks across all aspects of life. Occupations are grouped into three categories:
Self-care
The daily tasks that help us remain independent and healthy in life. This includes activities like showering, dressing and cooking.
Leisure
These are activities we engage in for fun, relaxation and enjoyment, and are often unique to our likes and personality.
Productivity
Tasks we derive meaning from, and will change throughout life, such as schoolwork, employment and parenting.
---
Occupational therapists often work with people whose lives have been impacted by illness, chronic health conditions or disabilities, and assist them with regaining, developing or maintaining independence. 
CHAPTER 1
What Does an Occupational Therapist Do?

Practicing Occupational Therapist, Hannah, is quick to note that the role of an OT isn't a very well known one. "A lot of people are unsure what OTs do, or think it involves finding people jobs!" 
"Some OTs certainly do help people find work or help with their recovery from work injuries but this is only one area of OT called occupational rehabilitation or vocational rehabilitation," she explains. "OTs work with people across the whole lifespan from babies and children in paediatrics to the elderly in aged care."
The crux of the role, Hannah says, "Is about maximising a person's independence and ability to live their life to the fullest." Occupational therapists understand that helping people look after themselves and do the things they love is a big step towards improving confidence, health and mental wellbeing. 
Hannah has worked predominantly in aged care for over 10 years, and has practiced in a range of settings, including acute care in a rural referral hospital in NSW, on rehabilitation wards and in community settings with patients at home. She has also worked in programs including Therapy in the Home, and Transitional Aged Care. "I currently work in the aged care stream for a program with vulnerable older adults (over the age of 65) in the community that are at risk of hospital admissions," Hannah says.
---
A Day in Hannah's Role

"My current role involves working as an occupational therapist, but also as a care coordinator," Hannah explains. "My day is therefore balanced with OT specific assessments and interventions, and care coordination. 
"Some of the assessments and interventions I conduct day to day include: home safety assessments, prescription of equipment (such as aids to make daily living tasks easier), and measuring for home modifications (grab rails, platform steps etc.) to increase safety and independence. 
"Whilst I'm based at a hospital, I travel out on two to three home visits a day. I then spend time in the office, writing clinical notes and completing follow-up from visits, as well as telephone monitoring with other clients in between visits. 
"As a care coordinator, where our work is client-centred and goal based, my day might include accompanying a client to a medical appointment for support and advocacy, or even taking them out for a coffee and grocery shopping to assess their safety and independence. Accompanying clients as they complete their daily tasks also serves as a way to build rapport and enable a transition to ongoing service providers. 
"I also often complete joint visits with other disciplines in the team such as nursing, physiotherapy, dietetics, medical and pharmacy."
---
Typical OT Responsibilities
An OT's responsibilities are incredibly client-centric. 
Hannah says, "Some aspects of the role may seem unusual, such as completing personal care assessments in acute or rehab settings; e.g. observing a client shower and dress following a stroke. However by analysing a person's level of function we are best able to determine enabling factors to increase their independence, in tasks that many of us take for granted such as being able to brush our teeth or put on shoes and socks." 
Evaluate a patient's needs

Active listening skills allow the OT to understand the patient's story and discover what's meaningful to them. An OT might also evaluate the patient's home or workplace to identify where improvements can be made based on their unique needs.

Develop a treatment plan

The OT can then create unique goals for the patient based on their condition and needs, and outline activities that the patient will undertake to help them reach those goals. This might also include recommending special equipment, or assistive technology, to a patient.

Educate and support

An OT can educate patients on how to use any assistive technology they require, like wheelchairs, prosthetics or eating aides. They may need to demonstrate exercises to patients, like stretches or hand movements, or teach a patient how to complete a task, like getting dressed. Another big part of the education responsibilities of an OT is educating a patient's family, caregiver or employer on how to properly care for and support them.

Help patients adapt to their situation

Through the therapeutic use of occupations, an OT can assist patients in developing, recovering or maintaining meaning in their lives. OT's may also focus on skill development in various occupations (like self-care, or self-management) to integrate or reintegrate the patient into their community, work or school.

Be a cheerleader

Perhaps the most significant of an OT's many responsibilities, being a cheerleader fits perfectly in the occupational therapy job description. Patients will have times of unmotivation, distress, sadness and anger, and an OT must be able to pick them up and encourage them through that. OTs celebrate patient wins, cheer them on and motivate them to keep going with empathy and compassion.
OTs will also assist their patients with performing tasks where they are unable to do it themselves, as well as evaluate progress. They are also responsible for passing health information onto the relevant services, and providing referrals which will continue to assist patients on their journey.
---
Professional OTs aren't limited to working with people struggling with illness or disability. In fact, the holistic nature of the role means it can significantly improve the lives of all people throughout various stages of life.
There are a vast number of specialisations within occupational therapy, including:
Gerantology
Physical rehabilitation & disability
Mental Health
Paediatrics
Autism
Leadership & management
Hand therapy
Driving & community mobility
Environmental modification
Vision impairment
Neurology & Acquired Brain Injury
Occupational justice
Interested in finding out more about a specific area of occupational therapy? We explore seven specialisations here.
Learn More
CHAPTER 2
What is an Occupational Therapy Assistant?
There's not a lot of difference between the roles of an OT and an Occupational Therapy Assistant (OTA). The main divergence is that an OT is responsible for assessing and developing goals and plans for patients, and an OTA is responsible for ensuring those plans are carried out and the patient can meet their goals.
As you can imagine, this ensures there's a fair bit of crossover between the two roles when it comes to physical patient care.
OTAs perform their duties under the supervision of an OT. Some of these responsibilities include:
Instructing and supporting patients with their rehabilitation plan and their activities
Supervising patient's activities, providing them with positive feedback as they complete the task
Documenting a patient's progress
Giving patient's family and caregivers the proper instructions to maintain treatment at home and inform them of their interventions
Providing assistance to occupational therapists with treatment plans
Communicating with the occupational therapist on a regular basis
Administrative duties, such as scheduling appointments and ensuring supplies are available
Adjusting equipment
Teaching clients how to use equipment
---
For such a hands-on, patient-centric role, OTAs need to be compassionate, physically strong and have excellent interpersonal skills, among a range of other skills.
As an OTA, you'll have day-to-day variety in tasks, and will find fulfilment watching your patients achieve their goals. It's the kind of job that requires a great deal of passion. You'll need to help patients overcome challenges in their journey, and the solutions won't always be clear or simple to execute. However, if you're motivated to be physically involved in improving the lives of patients, this is an ideal role for you. 
It also requires less study than becoming an OT, and is a field anticipating strong future growth, with around 20,000 new positions to be created by 2023.
Interested in diving into occupational therapy quickly and with less study? These are the steps you can take to become an OTA.
---
Learn More
---
Regardless of which area of occupational therapy you might want to go into, the similarities across the board are the rewards of working in the field.
The Rewards of Working in Occupational Therapy

Making a difference in peoples' lives

Starting off with the most obvious, but most fulfilling reward of this profession, Hannah says, "It is a privilege to make a difference to the client population I see, who are often vulnerable, lonely and isolated. 
"Clients may be fearful of their future given the complex medical and psychosocial issues they are faced with, and can be fearlessly determined to maintain their independence," she explains.
Building rapport with clients

While a notable reward once achieved, Hannah explains building rapport with client's is also one of the biggest challenges, especially if they have not had any previous intervention with the health system. "They might also be non-English speaking, have poor health literacy, or have no family or other supports," she says.
"Sometimes a win is finally getting in the front door! Then overtime, working with the client to achieve their goals, there's the opportunity to celebrate improved health outcomes and clients that are safer and happier, and at home for as long as possible." 
Supporting clients at the end of their life

For some, this might evoke an emotional response, but helping clients find fulfillment and joy through end of life care is an important role. "A client may also be palliative and it is rewarding supporting them and their families to achieve their preferences for end of life care," Hannah says. "Being part of such an experienced team allows you to implement comprehensive support and the ability to enable carers in their role as well, which they are often very grateful for."
CHAPTER 3
Flourishing as an OT or an OTA

While the rewards are momentous, the challenges of working in occupational therapy can be significant.
Challenge: It's difficult to build rapport

"As touched on above, building rapport can be difficult at times, but is essential," Hannah says. "This involves being creative and being able to find a way in. It can help to act quickly on something that the client might mention they need help with so they know you are reliable and there to help them. 
"This could be arranging some home maintenance through the local council, or even picking up some milk and the newspaper, or bringing over a sandwich! There is also the added complexity of working with clients with a cognitive impairment such as dementia, and that they might not remember who you are."
Challenge: Things can get overwhelming
"Sometimes, it can also feel overwhelming with how many things need to be addressed or the number of safety concerns for a client," Hannah explains. "This often requires balance and acceptance of their choices, and sometimes the need to arrange assessment of their ability to make decisions. It also involves knowing that sometimes it can take weeks or months to effect change. 
"It involves patience, and also letting go of your own views. There is a great need to be respectful entering another person's home and life."
Challenge: Finding Funding
Hannah says "Another challenge can be funding for something a client needs, such as equipment, like a hospital bed or even a new fridge. This requires strong clinical reasoning and knowing what resources are out there and in some cases it can include contacting and applying to different charities."
---
Skills and Qualities You Need

Along with the technical skills you'll develop through undertaking an occupational therapy course, there are particular personal qualities and skills that will allow you to flourish in this industry. 
Have a look at the skills below to see how well you'd fit:
Compassion and empathy
Excellent verbal and written communication
Cheerleading
Analytical thinking
Active listening and observation
Flexible attitude
Organisation
Physical strength
Problem solving
Outstanding interpersonal abilities
A helpful nature
---
Throughout her career, Hannah has found these skills to be of the greatest importance:
An interest and enjoyment of working closely with people
Excellent interpersonal and communication skills
Strong teamwork skills
Creativity and the ability to find solutions to problems
Enthusiasm and energy
Compassion
Non-judgemental attitude
And definitely patience!
---
Keep in mind, these are all skills that can be developed with practice.
CHAPTER 4
Advocacy as an Occupational Therapist

Coming back to the heart of occupational therapy, the goal to support people in living their lives to the fullest, Hannah explains advocacy makes up a vital part of achieving that.
Advocacy is described by the Occupational Therapy Practice Framework: Domain and Process as "the efforts directed toward promoting occupational justice and empowering clients to seek and obtain resources to fully participate in daily life occupations".
Hannah says, "Our role goes beyond just applying a therapeutic approach. It involves educating and empowering clients. This might be in order for them to seek support that is available that they might not have been aware of, and assist them with applying for this. This could include services that enable clients to continue to live independently, or submitting applications for funding for specialised equipment, such as wheelchairs."
Occupational therapists apply a whole person approach – otherwise known as a holistic approach. This means considering the physical, emotional and the environmental impacts on a person. 
"Seeing the client from a holistic perspective places OTs in the perfect position to assist with understanding the client and their needs," Hannah explains. "Having this understanding can greatly assist in advocating for a client in a range of clinical settings, such as understanding why they might be fearful to seek medical support, and being able to advocate for a different approach to care to help engage the client."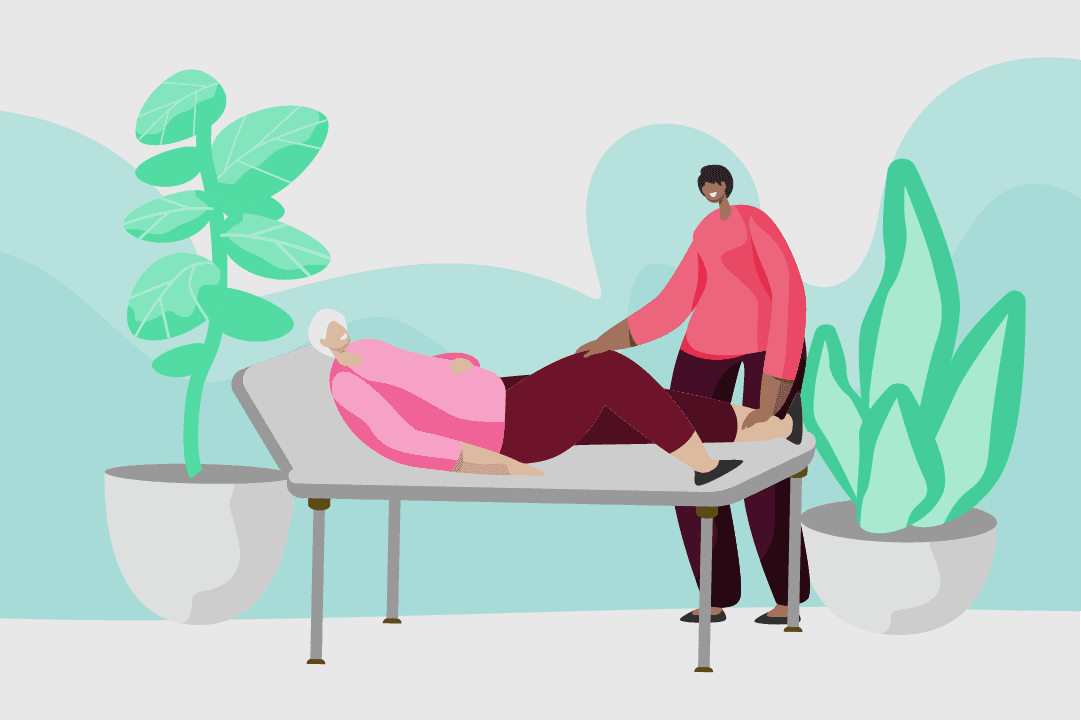 Discover more about the holistic nature of occupational therapy and how it helps professionals be the most supportive they can be.
Learn More
CHAPTER 5
How to Become an Occupational Therapist

The first step to getting into the occupational therapy field is to complete the required study.
Keep in mind there are prerequisites for these courses, so make sure you understand them before applying.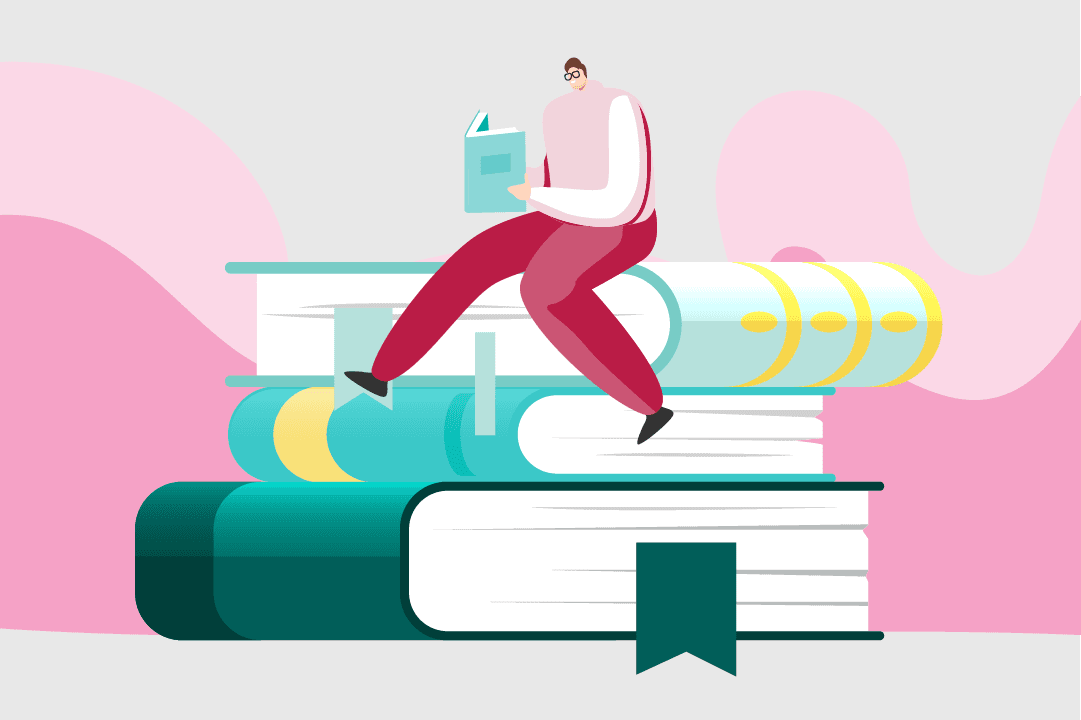 Discover more about the education pathways for becoming a qualified occupational therapist.
---
Learn More
---
If you choose to undertake study to become an OT, you'll also be required to complete 1000 hours of work experience before you can graduate. However, this is a fantastic opportunity to gain a working understanding of the field under the mentorship of professionals.
When Izabella Blazevic began her Master's of Occupational Therapy, she was still a little wary about what she was getting into. "I had an idea of what occupational therapy was before I started and when I did my first subject, it went against my initial ideas," she explains.
"But the more I studied and learnt what occupational therapy was really about, I became more confident with my decision."
Izabella says she's always wanted to pursue a career where she can help people. However, her interests weren't really in scientific fields of study. "I was much more inclined to pursue the more creative fields," she says.
"When I learnt about occupational therapy, I felt like I finally found a position that meshed my two interests together: a job that allowed me to think of creative solutions to help people."
Her advice for people considering studying a Master's of Occupational Therapy is to: "Be prepared to do a lot of research and direct your own learning."
"While there is opportunity for group work and you will have people to rely on, you'll be doing a lot of it by yourself. So, learn how to hone your research skills and keep on top of the many models you'll learn throughout your Master's."
Overall, Izabella says her study experience – while initially diverging from her ideas of what occupational therapy would be like – has been a rewarding one. 
"The best part of my studies is learning about people's experiences with their disorders first hand. When they talk about how they're able to cope and move beyond their disorders with the help of professionals, it assures me that the path I'm taking is the right one."
---
Becoming Eligible to Work

In order to be eligible to work as an OT in Australia, you need to be registered with the Occupational Therapy Board of Australia, and must meet the Board's registration standards.
These are:
---
---
---
There are also four competency standards outlined by Occupational Therapy Australia, which all professionals should meet:
Professionalism
Knowledge and learning
Occupational therapy process
Practice and communication
---
CHAPTER 6
Industry Statistics & Employment

average registered occupational therapist salary
---
Occupational therapy assistants typically earn between:
---
There are a lot of conflicting figures floating around in terms of an average occupational therapist salary. Data from Indeed estimates an OT's typical taxable income of $80,401, based on the salaries of 4,054 occupational therapists as well as job advertisements over the last 36 months. Seek also averages out data from job postings, estimating a typical OT's salary at $70k. 
According to Payscale, full-time Registered OT's usually make around $64,153 per year, and Occupational Therapy Assistants earn on average $23.94 per hour. 
Occupational Therapy Industry Stats
---
---
Key Areas of Employment for Occupational Therapists
Hospitals

Community health centres

Aged-care facilities

People's homes, including group homes

Alcohol and drug services

Correctional facilities
Community settings

Childcare centres, kindergartens, preschools, schools and other educational facilities

Mental health services

Corporate and industrial settings employment

Government departments and services
Source: Victoria State Government – Occupational Therapy Workforce Report
A career in occupational therapy is unique amongst allied health care careers in Australia. With the ability to help a vast range of people in various aspects of life, it's a career path with limitless opportunities.
If you have the compassion and drive to pursue a career dedicated to giving people quality of life, you'll find a deep sense of fulfilment working in the field of occupational therapy. 
If you think this is the career you'll flourish in, and are ready to learn more about your education options, your next step may be to explore the range of occupational therapy courses available to you.
Browse Occupational Therapy