Published 20 Jul 2023
Personal Trainer: Complete Career Guide + Salary | How to Become a Personal Trainer
Browse Fitness Courses
---
Published 20 Jul 2023
Personal Trainer: Complete Career Guide + Salary | How to Become a Personal Trainer
---
Browse Fitness Courses
---
This comprehensive guide will give you all the information you need to become a personal trainer.
Read on to find out what qualifications you will need, what your salary might be like, and why it's an amazing job.
There's never been a better time to build a career as a personal trainer. Fitness professionals enjoy their time in the spotlight as celebrity trainers swarm instagram, and the only limit to a personal training career seems to be the size of your entrepreneurial streak.
The health boom isn't stopping anytime soon, with Australians putting more time, money and energy into their fitness than ever before.
If your body is your masterwork and the thought of burpees on your lunch break thrills you, this could be the career of your dreams – and a way to make a living out of sharing your passion.
Ready for action? Of course you are! Let's jump right in.
What is a personal trainer?
A personal trainer's role is to help their clients achieve their fitness and wellbeing goals through movement, nutrition and lifestyle.
Personal trainers use their fitness knowledge to design personalised exercise and diet programs for their clients, help them set and reach attainable goals, as well as leading group exercise classes in a variety of settings.
They educate clients on the best health and fitness practices and instruct clients on how to perform movements correctly and safely. They also play a critical motivational role, inspiring better performance and results by providing feedback and accountability.
---
What does a personal trainer do?
Design Programs
Assess the client's current level of fitness and health
Consult with other health professionals
Set realistic fitness goals, in consultation with the client
Plan workouts comprised of cardio, strength and flexibility movements
Plan nutrition programs
Educate
Keep up to date with new health and fitness research
Explain fitness and nutrition knowledge in a simple, easily understood way
Provide resources and further information on fitness and health to clients
---
Instruct
Guiding clients through exercises and routines
Modifying for individual clients needs, avoiding injury
Monitor progress and adjust programs according to results
Motivate
Inspire and encourage clients into healthy habits
Provide detailed and timely feedback
Provide accountability
---
Can I make good money as a personal trainer?
You can make good money as a personal trainer, especially working for yourself, provided you do well at your job, and you know how to market yourself.
There is a high demand for PTs in Australia, with very strong job growth predicted over the next five years.  
Running your own business, particular an online personal training business, can be quite lucrative.
---
personal trainer
average salary
personal trainer
average hourly pay
---
What's the average personal trainer salary in Australia?
The average certified personal trainer salary in Australia is $49,000, with the average range sitting at $45,000-$55,000. Average pay does vary by location, with NSW PTs earning around $10,000 more on average.
If you run your own personal training business, you have the potential to earn much more.
What's the average personal trainer salary per hour in Australia?
Many personal trainers work part-time, at an average rate of $29/hr. As you gain experience in the industry, you can expect your earnings to rise, starting at $25/hr and growing to $34/hr after ten years. Trainers with 20 years experience can command hourly rates of $68/hr and up. 
The upshot? You can make pretty good money in less time than it would take in standard 9-5 jobs.
Can a personal trainer deduct workout clothes?
If you are required to wear a uniform at work with the logo of the business on it, then you are entitled to deduct it from your taxes. Regular workout clothes can't be deducted, even if you are required to wear them by your employer. If you deliver classes outside, however, you can deduct the cost of protective items like sunglasses, sunscreen and hats.
Can a personal trainer bill insurance?
No, health insurance policies do not cover personal training in Australia.
---
Why personal trainers are important
Personal trainers provide a necessary and in-demand service, helping people live healthier lives and promoting health in the community.
If you're considering becoming a personal trainer, understanding the advantages of a personal trainer may be useful in making your decision. Exercise is one of the most critical parts of a healthy lifestyle, and with the health and wellbeing movement growing bigger every year, people are prioritising their health more than ever before.
Some fitness enthusiasts enjoy learning about fitness and creating exercise programs for themselves, but many people are busy, are not interested in becoming an expert, or have other pressing responsibilities. A personal trainer can be an enormous help to them, helping them navigate the often confusing maze of health and fitness science to get the best results in the time they have.
---
What are the benefits of hiring a personal trainer?
---
Choose the right goals

Choose the right workouts

Get the right information
Reach goals more effectively

Motivation

Accountability
Workout with good form

Reduce the risk of injury

Recover from existing injuries
Personalised programs

Get help with fitting exercise into your schedule

Use your time well
Get introduced to new ideas and equipment

Be challenged

Train for competitions
Learn more about your own body

Work out at home or wherever is convenient
Why be a personal trainer?
Why being personal trainer is a good job
Fitness trainers don't just help people look good. They also help people recover from injuries and medical conditions, and improve their overall wellbeing and quality of life.
As for the personal benefits, you have the opportunity to make a career out of improving people's health. A personal training career is fantastic for people who love being fit and healthy and want an active job rather than a desk job. 
Plus, you can be your own boss and make your schedule fit your life. If you have an entrepreneurial streak, there are various opportunities to set up your own business. 
10 Benefits of being a personal trainer
Your fitness and health will improve

Because your job involves being healthy, fit and active, you'll always be in great shape.

Make good money

Personal trainers make good money when working at a gym, and much better money when they set up their own business.

Gym access

You'll never have to pay for a gym membership.

Make a difference

You help others improve their physical and mental health, promote a healthy lifestyle, and enhance others' quality of life.

Share your passion

You get to share your experience, knowledge and enthusiasm with others.

Side hustle potential

It can be an enjoyable income stream or side hustle.

Flexibility

It's a flexible job that can adapt to the rest of your life. You can often set your own hours and run your own schedule.

Active and outdoorsy

Avoid a desk job, where you have to work alone inside. Instead, you can work in a variety of settings and spend plenty of time outdoors.

Sociable

You get to meet a range of like-minded people with interest in health and fitness.

Variety

Every day is different. You get plenty of variety and challenge.

Independence

You can decide how you want to work and be your own boss.
How to become a personal trainer in Australia
Get qualified with a Certificate IV in Fitness or above.
Register with industry bodies, like Physical Activity Australia or Fitness Australia.
Get a First Aid Certificate.
Get a job at a gym or sports centre, or start your own business.
What kind of education do you need to be a personal trainer?
To become a personal trainer, you will need to hold a Certificate IV in Fitness. You also have the option to undertake a Diploma of Fitness if you wish to specialise further and deepen your knowledge.
How many years does it take to become a personal trainer?
Becoming a personal trainer will usually take 9 months to 1 year. The duration of your study depends on which study mode you choose. The timeframe for completing a qualification depends on whether you decide on face-to-face learning or online. If you want to complete the course more quickly, choose courses with flexible study options which blend online and face-to-face learning.
If you already hold a Certificate III in Fitness, this may make your study shorter.
---
Personal trainer qualifications
There are a few options when it comes to personal training qualifications, which prepare you for different roles and specialisations within the industry.
Certificate IV in Fitness

Qualifies you to become a personal trainer. Options to take units which qualify you to be a group exercise leader and fitness instructor, specialising in teaching special groups, or managing a business. The Cert IV requires some units from Certificate III. Browse Certificate IV in Fitness Courses.

Complete Personal Trainer

Just the prerequisite units from Certificate III + all of Certificate IV. Qualifies you to become a personal trainer for groups and individuals in a variety of environments. Options to take units which qualify you to be a group exercise leader and fitness instructor, specialising in teaching special groups such as children or older adults, or managing a business. Browse Complete Personal Trainer Courses.

Diploma of Fitness

Qualifies you to become an Advanced Personal Trainer, Manager, or Services Coordinator. The Cert IV requires you to hold a Certificate IV in Fitness.
What personal trainer certification should I get?
If you're considering getting qualified, you may be wondering what personal trainer certificate is most respected, and which is the best certification for you. You will need a nationally accredited qualification to practice personal training legally in Australia. Usually, the best qualification to get is the Certificate III and Certificate IV, or Complete Personal Trainer, since this will equip you to start working in the industry straight away.
What personal trainer certification is best if I'm just starting?
The best personal trainer certification for those just starting is the nationally accredited Certificate IV in Fitness. It requires you to finish the Certificate III first, so if you haven't yet done that, it may be worth doing the combined course. This qualification ensures you're ready to start training clients and allows for specialisations in different areas such as group fitness and running a business.
What personal trainer certification is most respected?
You don't need a diploma or degree to become a personal trainer. Still, the Diploma of Fitness is the most respected certification since it is the most advanced, and allows you to take on an Advanced Personal Trainer, Manager or Services Coordinator. Completing this certification gives you in-depth, sophisticated knowledge of fitness science, principles of program design, anatomy and physiology, as well as the skills to prevent recurring injuries. 
You'll have the option to specialise in either:
Fitness Service Coordination: developing programs across the health and wellness sectors, or 
Management: managing a team of exercise professionals and running a fitness centre
---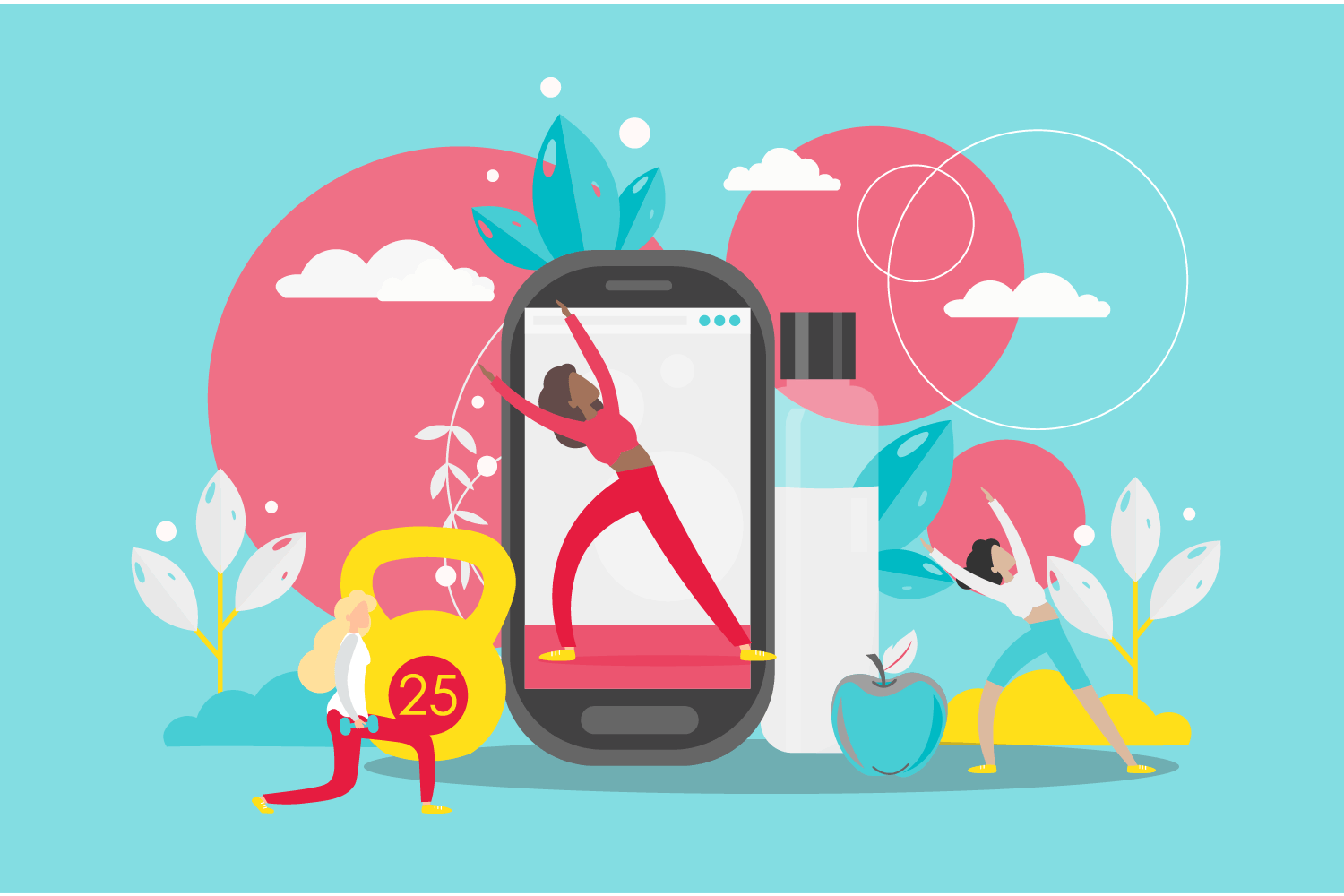 ---
Wondering if you should take a free personal trainer course?
---
Where to get a personal trainer certification
You can get a personal trainer certification all over Australia, wherever there are fitness institutes and training providers offering courses. If you live near to cities like Melbourne, Sydney, Brisbane, Perth, Adelaide or Darwin, you will most likely have more TAFEs and providers to choose from. Luckily, some of the best places to become a personal trainer offer online and blended study modes, meaning you can study wherever and whenever you like. Often the practical components of the course will be conducted with a local trainer.
How to become a personal trainer online
Becoming a personal trainer online is one of the most accessible and convenient options. It gives you the flexibility to fit your study around everything else in your life, or even fast-track your qualification if your schedule allows it. Some online PT courses offer payment options and plans, meaning you can get started today without worrying about a big financial commitment at the start.
Choose your

qualification

Complete the theory component in your own time

Complete the practical components

Choose your specialty

Get employed at a gym, or start your own business
Is it hard to become a personal trainer?
It's not hard to become a personal trainer if you have the drive, energy and business acumen. It does take a lot of practice, dedication and work to get certified and to put in the time and effort at the gym to become a good personal trainer.
You'll need to train hard, both to acquire knowledge and expertise and to build a healthy, aesthetically pleasing body. After all, your body is your business card. Once you become a personal trainer, you'll need to put some serious effort into marketing to establish yourself and build a reputation. Additionally, to be successful, you will need to commit to continuous professional development, like keeping up-to-date with exercise and nutrition research findings and applying them to your program design.
Personal trainers in Australia
There are 8,955 personal trainers in Australia, with strong job growth. The entire fitness sector has grown strongly over the past five years, along with increasing health consciousness in Australians.
The LMIP predicts it will continue trending upwards over the next three years, with around 4,200 new job openings a year and below-average unemployment. 
Most personal trainer jobs are in NSW and Victoria, with QLD following. Other states have a lower share of the jobs in this industry.
How a personal trainer works
Personal trainers work with clients one-on-one, and in small groups to help them achieve their fitness goals. Most work in a gym, fitness centre or sports complex, making appointments with clients who meet them for sessions, but some travel to offices, homes or public spaces. Many choose to work freelance or run their own business.
How personal trainers motivate clients
Trainers use a variety of techniques to keep their clients motivated, such as
Using fitness management apps to provide detailed tracking and feedback. This gives clients a sense of how far they've come and gives them the motivation to keep going.
Setting realistic, attainable short and long term goals can also play a big part since the small wins keep them going toward the bigger goal. 
Bringing the positive energy. In terms of personal demeanour, trainers can keep their clients' motivation up by providing positive energy and focused attention. 
Building a genuine connection with your clients, as well as plenty of encouragement and support, does wonders for their enthusiasm. 
Making workouts enjoyable and varied keeps your clients interested and coming back for more. That might mean changing up timing and set orders, giving each workout a peak and fun ending, or trying new exercises.
Giving your socials some love.

Outside of sessions, keep your Instagram or Facebook account updated regularly so you – and their health goals – are in your clients' thoughts.
Can a personal trainer give nutritional advice?

Personal trainers can give general advice on the benefits of healthy eating. Still, they cannot provide specific advice to a client with health conditions or specific nutritional needs – this is outside their scope of practice.
Unless they are also registered dieticians or medical professionals they cannot provide advice for health conditions, intolerances, allergies, and other medical issues.  
A core unit in the Certificate III of Fitness, "Recognise the dangers of providing nutrition advice to clients" outlines the proper scope of practise for personal trainers. Trainers must learn to recognise when they should refer their clients to a dietician.
What personal trainers and coaches can do is encourage their clients to eat healthier. Good trainers will provide some easy-to-understand guidance on the components of a proper diet, supplements, and eating pre- and post-workout. 
While they cannot prescribe, treat, or diagnose, they may share ideas, evidence, or recipes that have specific properties. For example, rather than prescribing a Low-FODMAPS diet for digestive issues, a trainer might share a recipe for a salad with plenty of anti-inflammatory ingredients.
Can a personal trainer teach group classes?
Personal trainers can teach group classes if they are legally qualified for it in Australia by completing the appropriate elective units in their course. 
Teaching exercise classes, while related to personal training, is a different set of skills. You need to be able to keep tabs on the group as a whole and individuals, monitoring who is struggling and who needs a more significant challenge. Additionally, it requires different personal qualities. Group fitness sessions are best instructed by someone with a high-energy personality who loves interacting with large groups of people. 
These are the specific units inside of fitness courses which you will need to deliver group fitness classes:
Cert III in Fitness

: these units will qualify you to deliver pre-choreographed fitness classes and design your own (indoors only).

Core: SISFFIT013 – Instruct exercise to young people aged 13 – 17 years
Core: SISFFIT023 – Instruct group personal training programs
Elective: SISFFIT007 – Instruct group exercise sessions 
Elective: SISFFIT011 – Instruct approved community fitness
Group Exercise Leader (bridging course – SISSS00113 skillset). Qualifies you to

teach pre-choreographed classes indoors but not to design your own class.

HLTWHS001- Participate in workplace health and safety

SISFFIT009- Deliver pre-choreographed or prescribed community fitness

SISFFIT010- Deliver pre-choreographed or prescribed group exercise to music

SISXCCS001- Provide quality service

pre-choreographed program certification (like MOSSA, Les Mills, Zumba or Radical Fitness)
Cert 4 in Fitness

: combined with the units from the Cert III, these further units qualify you to teach outdoor classes (like boot camps) and group personal training programs.

Core: SISFFIT023 – Instruct group personal training programs of 3-12 people (different to group fitness classes, group personal training programs are tailored to the needs of each person. The trainer must keep records and programs)
Core: SISRES001 – Conduct sustainable work practices in open spaces
Elective: UOC SISFFIT012 – Instruct movement programs to children aged 5 to 12 years
---
What's the difference between a Personal Trainer who holds group personal training sessions and a Group Exercise Leader who holds fitness classes?
Personal trainers know everything about a client. In contrast, Group Exercise Leaders don't. They must be able to adapt to many needs, assuming the lowest fitness level for everyone in the class. Throughout the class, they are carefully observing each person's physical state and supplying additional challenges to those who are at a higher level.
Where do personal trainers work?
Personal trainers work in a variety of settings, with the majority in gyms, sporting complexes and community centres.
Gyms

Community centres

Sports complexes

Private training studio

Online or remote work

Corporate offices

At people's homes

Parks

Beaches

Cruise ships
How personal trainers get their first clients
Working in a gym or sports club doesn't guarantee you clients. Even if your workplace does give you clients, you will need to do some marketing and legwork to get more clients, make more money, and build your reputation.
Get on social media: Before you start connecting with people in real life, set up an Instagram account. Forget about websites for the time being – you may not even end up needing one, or you might need one once your business has grown. In 2020,

social media marketing

is the business promo platform for small businesses and freelancers. Once you're on there, regularly share helpful fitness information, tips, and short workout videos. Be informative and useful, not salesy. Comment on other people's posts, especially in the fitness and wellbeing space, and make connections. Follow people you meet in real life.
Look the part: Show up at the gym, be well presented, friendly, and do your exercises with perfect form. People will start to notice you, and if you end up chatting with someone, you can mention that you're also a trainer. Again, don't be salesy, but have business cards on hand and be ready to swap Instagrams. You want to be known as a helpful, knowledgeable trainer around town. 
Give suggestions: When in the gym, if you see someone lifting with incorrect form, approach them politely, and gently ask: "Can I make a suggestion?" If they decline, just smile and say "No worries! See you later." If they agree, don't be overly critical – nobody likes being told they're doing it wrong. Instead, tell them "If you keep your shins parallel when deadlifting, it shifts your lower back position to a better one, which in turn means your glutes, not your quads, are doing the work. It's also better for your upper back since you won't be straining." The trick here is to be helpful without being bossy or know-it-all. If it feels appropriate, offer them a card or tell them your Instagram handle.
Network: Let your friends, family, and social media followers know that you're offering personal training sessions. Ask them if they know anybody who would like a free session or assessment.
Offer free assessments: to people you meet, to your followers on social media, even post a flyer on a traffic light in your street! You might try offering a body composition assessment, then explain the results and how they can improve. Let them know you offer training services. You might gain a couple of clients this way, and you'll also expand your circle, which is great for word of mouth.
Train an influencer for free in your area in exchange for a recommendation or review post on social media. They have extensive networks and can direct lots of followers your way, and perhaps new clients who trust their recommendations. Using influencers is a powerful way to expand your word of mouth marketing!
How personal trainers get more clients
---
There is only one real strategy for getting more clients: doing a fantastic job, and making sure everyone knows it. If you do this, you will naturally get many more clients and find yourself booked out in no time.
In practice, that means that you'll need to 
impress your clients
ask them for referrals 
promote yourself in a few different ways
connect with influential locals
Since you're going to be a brilliant trainer, let's assume you have number one in the bag.
2. Ask for referrals
If you've had a few training sessions with a client already and you know they're happy with your services, simply mention that you have a few gaps coming up. Ask them if they know anybody who might be interested.
Maybe they tell you about a friend or colleague who has a specific concern – knee injuries, for instance. If you have experience/interest in/specialise in that particular concern, let them know!
Then, within 24 hours of your session, send them through a helpful article about knee injuries that they can pass along to their friend, and offer them a free assessment or session. Their friend now knows that you are interested in their concerns and well equipped to help them out.
3. Promote yourself
Promoting yourself as a personal trainer is mostly about using your network, building relationships and being a valuable source of trustworthy information and advice – avoid the hard sell! 
Share client successes on social media
Write articles as an expert for mags or websites
Create an email newsletter that rounds up your best social media posts, recently published articles and fitness tips of the week.
Use Facebook and Instagram to engage with clients. Keep up to date with how they're going and build relationships.
Offer free trials.
Collect and post testimonials on your website, and social media. Testimonials build trust with others who have seen your services and are in the decision-making stage.
Follow up with old clients to see how they're doing. This can just be a simple check-in to see how their health is going at the moment or wishing them happy holidays.
4. Connect with influential locals
Some great people to approach are:
Real estate agents – They have relationships with well-off people moving into the area.
Medical professionals – For example, doctors specialising in weight loss or bariatric surgery, naturopaths, and holistic medicine practitioners. They know people who already have an active interest in wellbeing.
Hairdressers – They have clients who like to look after themselves and look good.
Baristas – They speak with a wide variety of people each day, and many coffee shops are local hubs who have business cards and flyers on display.
Personal presentation: good hygiene and nice fitness attire.
Communication: interpersonal skills, speaking and listening.
Organization: required for recording and monitoring health, weight, fitness, strength, then adjusting programs to achieve goals and challenge the client.
Integrity & professional standards: including client confidentiality.
Dedication to self-improvement and professional development.
Passion!
Industry-specific skills
Human anatomy

Functional exercise

Cardiovascular, mobility and resistance exercises

Basic nutrition

Fundamental principles of exercise science

How to design & implement safe, effective programs that are v

aried, progressive,and geared to improve the client's health

How to conduct evaluations and screening of clients

How to motivate others in a positive, uplifting way
If you've been wondering whether a career in personal training is right for you, I hope this has covered all the questions you had. Hopefully, it has made it easier to make an informed decision.
If you have been dreaming of running beachside boot camps for a living, why not take the next step in your fitness career? Browse a selection of fitness courses and find one that's right for you.
---
Browse Fitness Courses
---